NOTE: The NS35 driver from Madisound.com used in this design is no longer available.
--------------------------------------------------------------------------
Built a new speaker based on my own design, for the first time! Granted, I had a lot of help with the crossover (ok, someone designed it for me), but otherwise this is more of my design than anything I've ever done, and I'm happy to report that they sound amazing. Very good value for what I spent on them.
Nuance TW5-2LR Tweeter: $3.75
http://www.parts-express.com/pe/show...number=279-061
Aura NS35-255 Driver: $4.50
https://www.madisound.com/store/prod...oducts_id=8992
Crossovers: $10.64 per
Total for the speaker pair: $37.78
I bought over 10 so I only paid $4.25 each for the drivers. I also added a round push-type terminal for an additional $1.10 per cabinet.
For this design, I decided to use poplar because its light, its cheap, and it will stain very nicely. However, I know its not as dead as MDF so I decided to go crazy with this project. This project involves 20 separate cuts of material per cabinet.
Doubling up each panel with two 1/4" thick panels does a few things. First, it allows the panels to be more dead due to overlapping wood grains, since I would otherwise have parts of the wood on a 1/2" piece that would be more dead than others. Also, the generous and even distribution of wood glue between the panels adds more rigidity. The other thing is that these will look superb with roundovers, as you will be able to see 4 different wood grain panels with the 1/2" roundover bit I'll be using.
Crossovers are from this thread:
http://techtalk.parts-express.com/sh...86#post1723786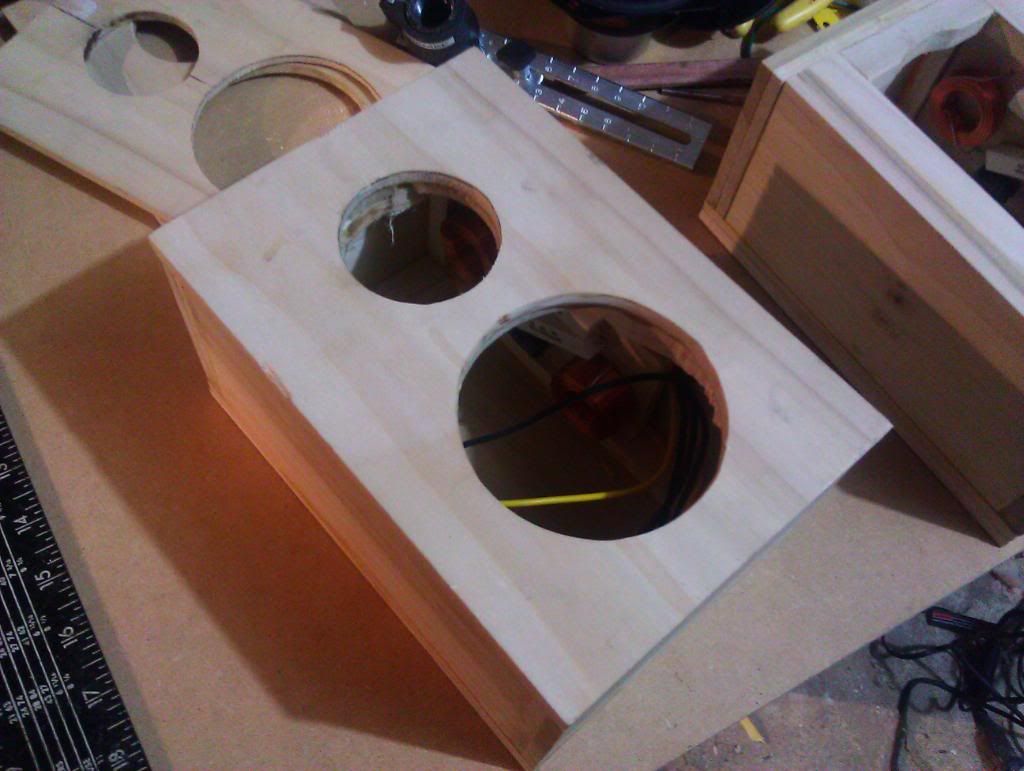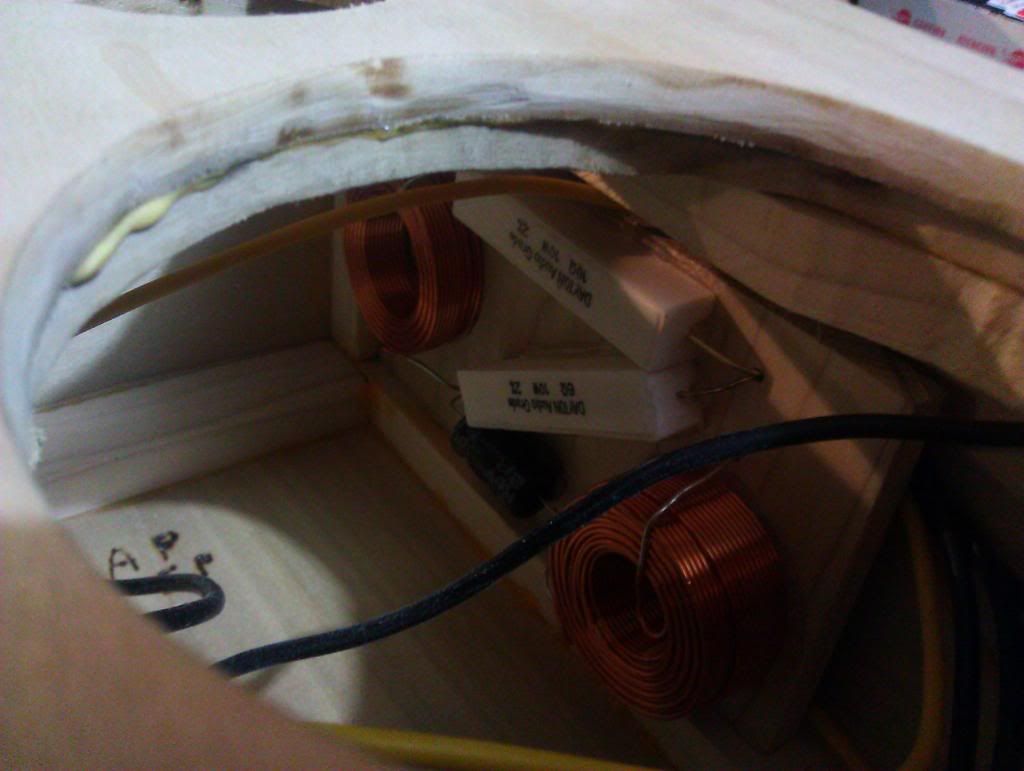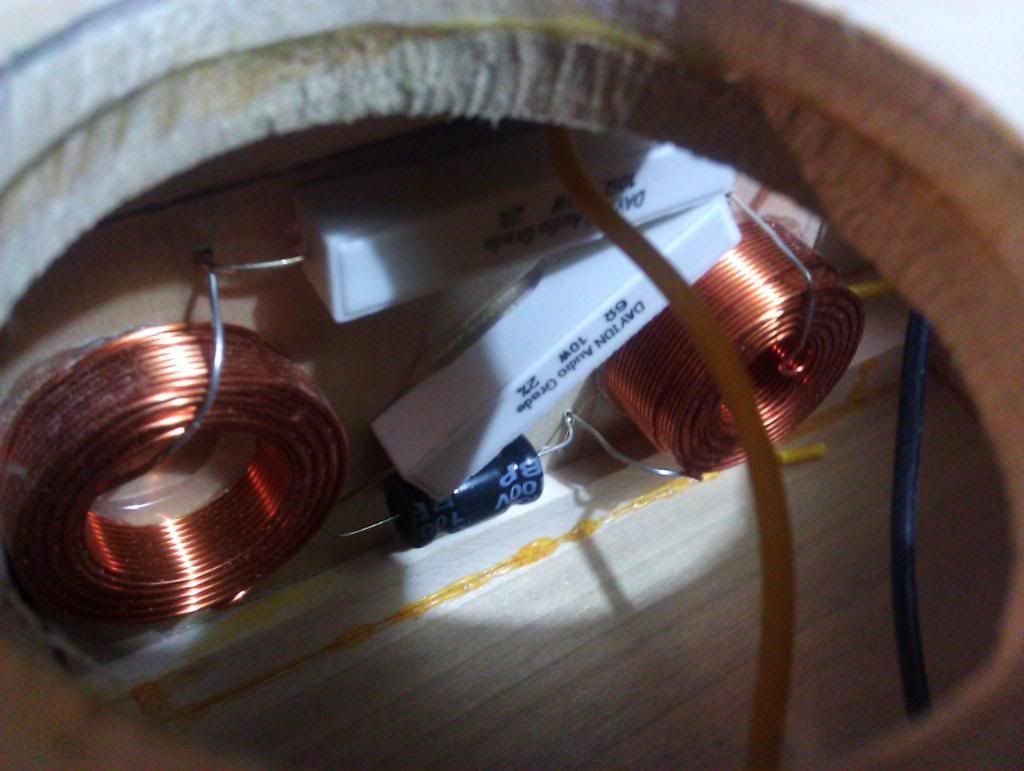 Mounting the drivers was a big challenge because there is technically no usable flange width at the N, S, E, W points, so I had to mount them on the much wider ridge below and use some weather stripping to seal them up. I will be trimming the weather stripping so it looks better later.
I got these put together quickly so I could use them during a bonfire we had today so I didn't get to take a whole lot of pictures, but I put a good amount of stuffing inside and they sound great. They definitely got loud enough to have to yell over in our back yard on my Lepai amp, and while the bass isn't too great, its definitely there and its enjoyable for casual listening. Honestly, at this price point, you can't have everything and they are a great value for what they are. Very clear and crisp sound and very wide sound stage.
More pictures to come once I get them rounded over and stained.