Hey Guys, I thought you guys might like to see some One-Off shelves Im building for a customer of mine. This is the first of many projects he and I have in the works so lots more will be posted in the future, but anyway .... The first in the "Projects" is replacement Component shelves. The shelves are 18" Deep X 25" wide X 2" thick HDF (high density fiberboard) most of you are familiar w/ MDF. This stuff is a lot more dense and stiffer not to mention heavier. I started off by Vacuum pressing 2 - 1" pieces together, did I mention this stuff is Heavy???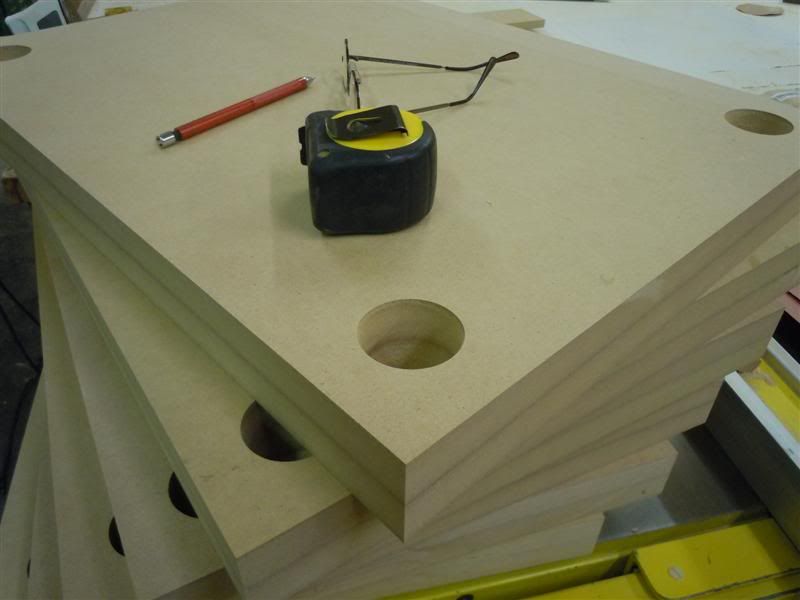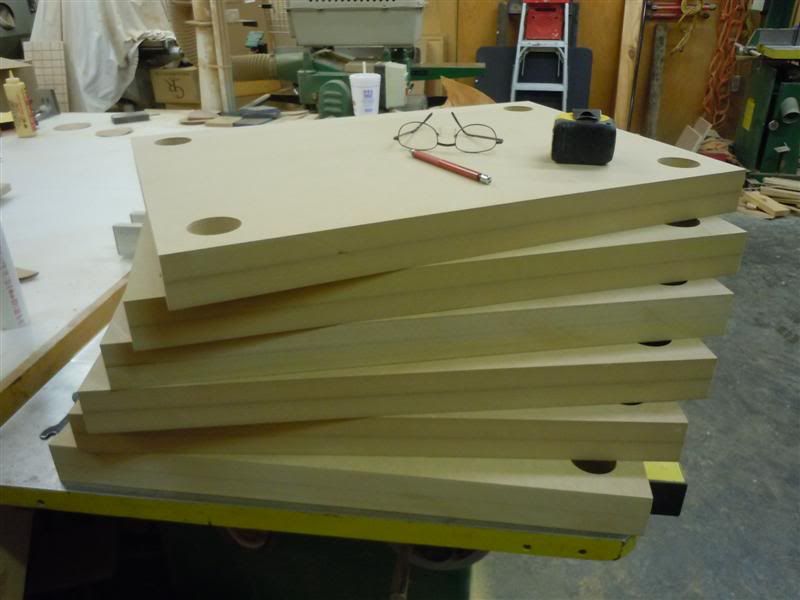 And heres what you have after a lot of cutting and Vacuum pressing. The wholes are 2" off each corner to the center and are an 1 7/8" OD with an ID of 1 1/2".Each hole will have a nylon bushing installed to to protect the Veneer from the threaded rod from chipping the veneer when installed.
The Veneer my client chose is "Angel Step Burl" Maple. Very beautiful and highly figured.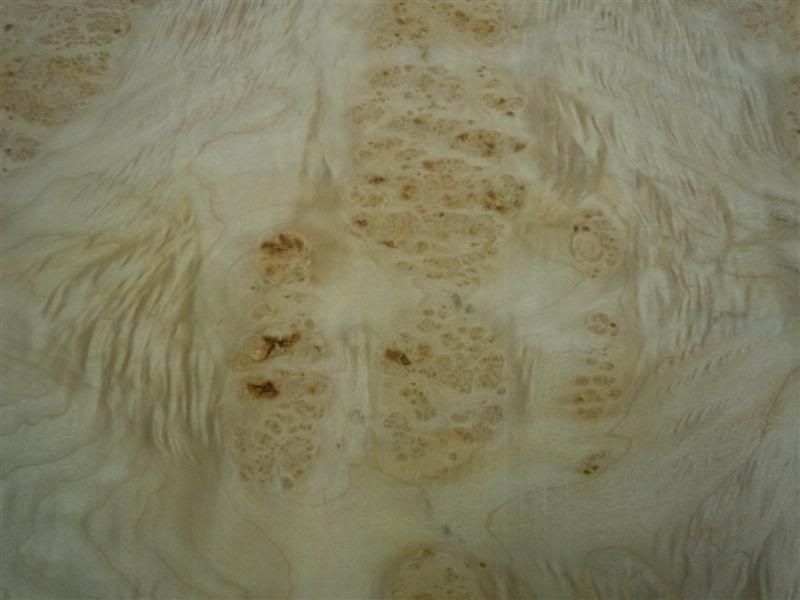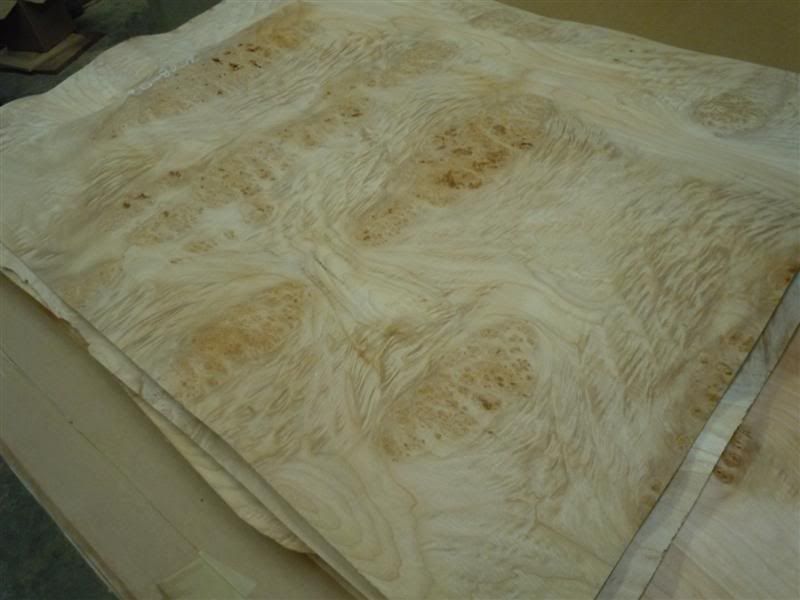 Here you can see the first edge after it has been veneered, you can do it either way but I like doing the edges then the flats.
Hope you enjoy.. R.K.