This is an old build but a worthy one.
Adire Audio 15" Brahma DVC woofer.
Sealed 3/4" MDF cabinet extensively braced and covered inside with jute.
Hypex HS500 amp separated inside the box in its own enclosure.
19"(H) X 22"(W) X 23"(D)
Covered with oak veneer, 45 deg. routered edges and painted with semi-gloss urethane.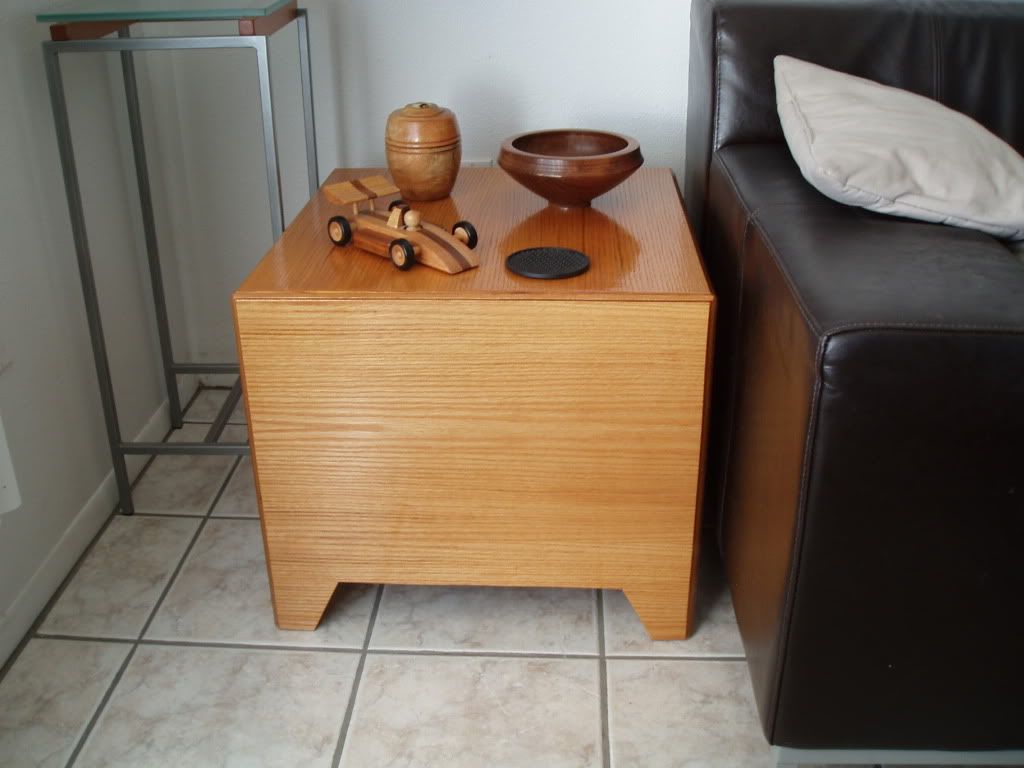 Clean, low, warm bass and it gets loud too;).