Thought I should post a few, now that I got them done.
A few years ago, I bought several (6) close out HiVi A5+ drivers and some assorted tweets. The original plan was to build 3 MTM boxes for the HT. half way through, I moved, then plans changed and we went with in-walls. So these sat for some time, then I got around to doing something with them, this is number 2.
These use the Hivi SD1.1 tweeter, and it is an amazing tweeter. Not everyone will like the large format tweet, but it has an old school cool to me.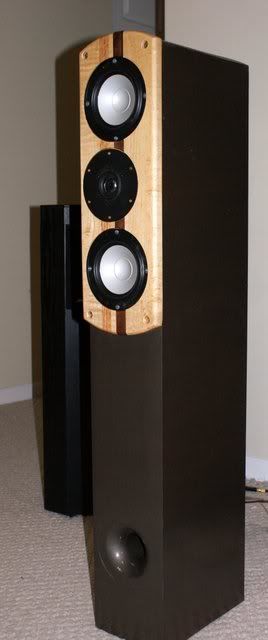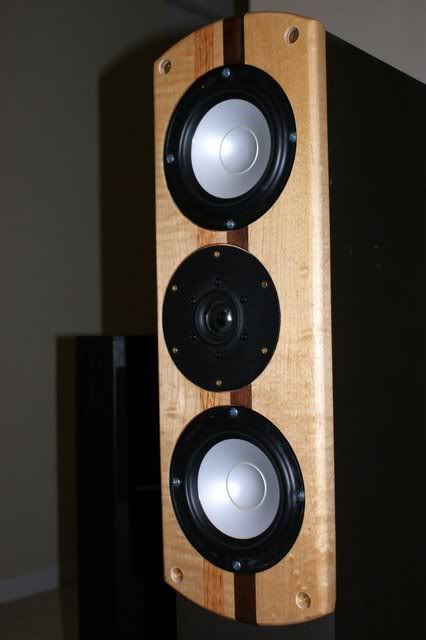 Again, I will not bother you with the XO details, seems no point with close out drivers that have not been available for about 3 years+. Second order both.
Great output, tuned to about 38Hz, the bass is deep and controlled. Not going to do HT work without a sub, but more then acceptable for music, even at 100+ db. (wife likes loud music)
The main cabs are .75" MDF, baffles are hard maple with oak and walnut inserts. One thing I would change doing it again, the inserts were meant to be off center, but I should have made them MORE off center, these look off center by accident. They are rather tall, as you can see by the Bose 401s in the back.
The tops are curved, as to keep the wife from using them as plant stands.