Re: The Quarks - M.O.S.D. Computer Speaker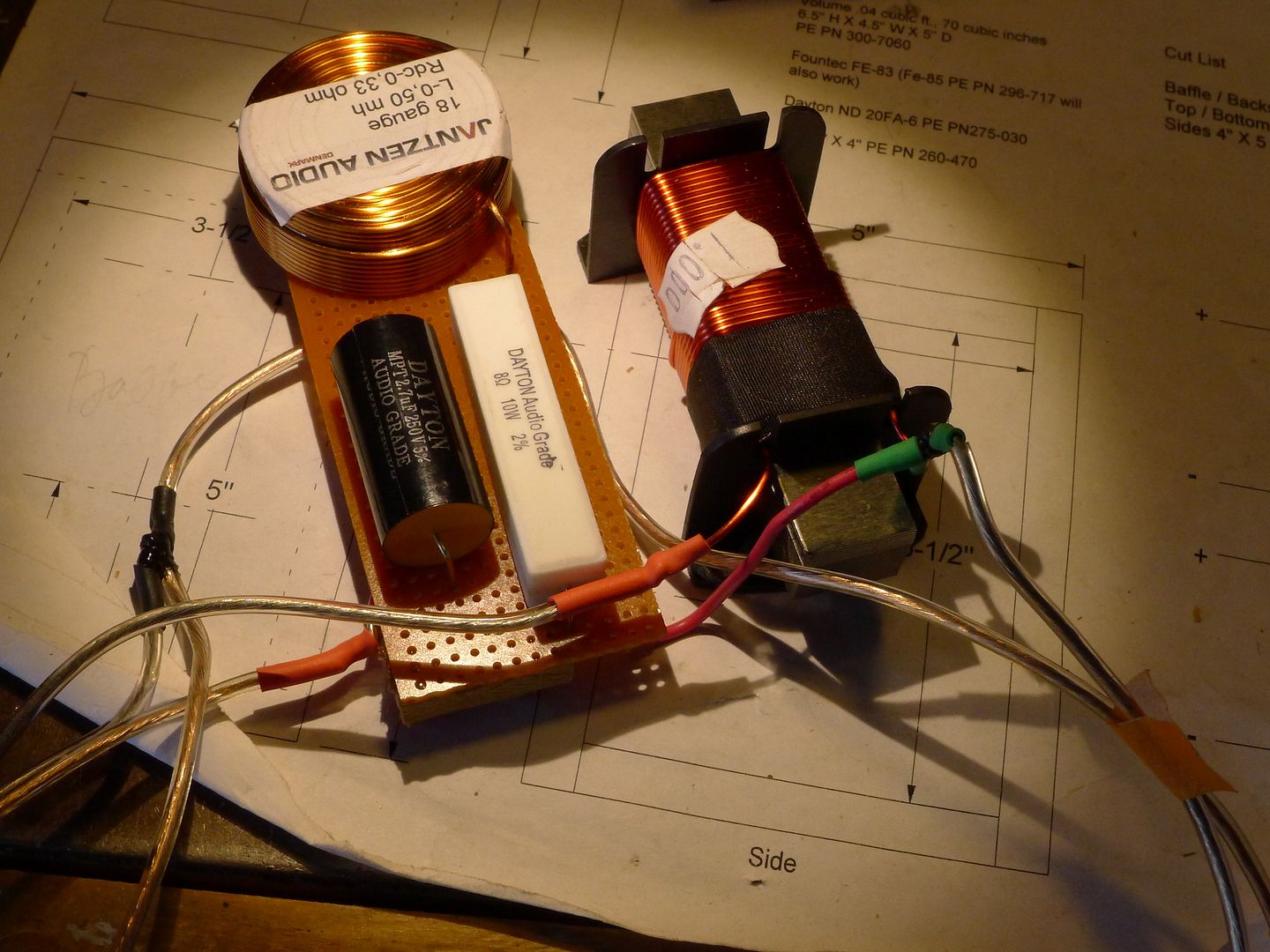 They are installed vertically, on one side of the enclosures, with the ends of both components resting on the bottom. The next photo shows the backside of the board.
And this photo shows how I installed them inside the enclosure.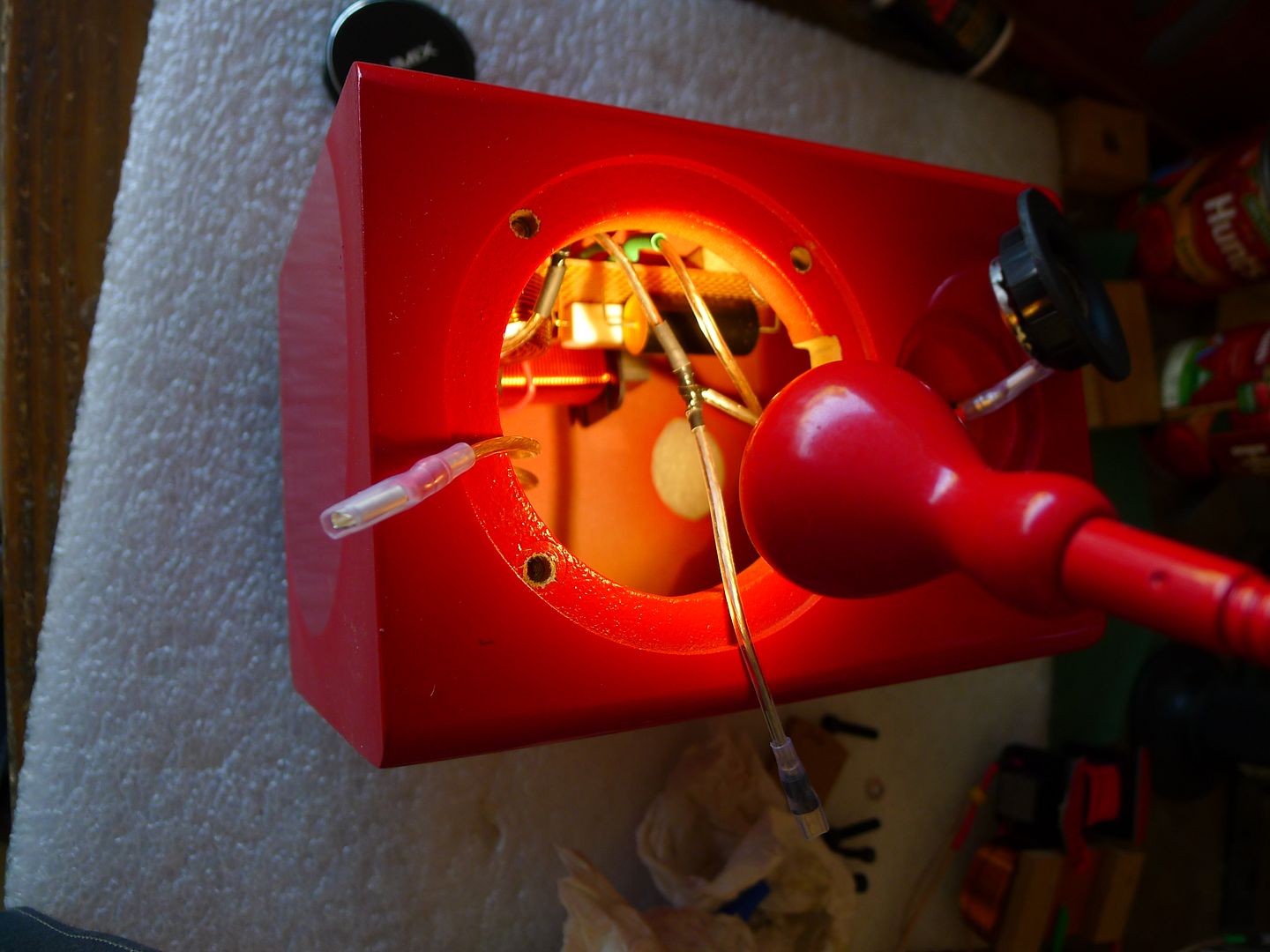 And here's what the little guys look like.
Finally, a cautionary tale. Make sure your thumbs don't slip off when you're pressing the driver into the tight-fitting recess.