As soon as I heard the tiny "Bantams" handling demanding program material fairly loudly with no problem, I knew I wanted to explore the possibilities of an MTM version. I hadn't planned on working on it this soon, but DIY Indiana is coming up in April and the 3 Liter "Nano" theme this year seemed perfectly suited to an ND91 based MTM.
Here is a front box drawing of what I envision:
Side view of same: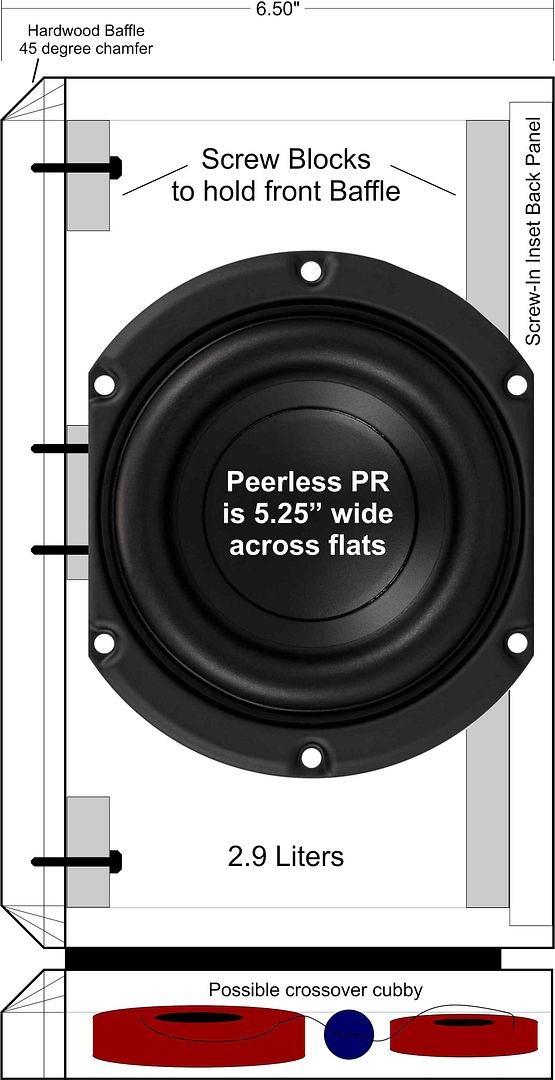 The design uses the same Dayton Audio AMTPOD tweeter... the one intended to go in a car:
http://www.parts-express.com/dayton-...-pair--275-195
Hey, I see they're only $35 on sale, nice!
Woofer is the 8 ohm version of the ND-91:
http://www.parts-express.com/dayton-...8-ohm--290-226
...and the passive radiators are the non-PE Peerless 5.25" passive radiators... a Mad deal at $12.75
There are two per cabinet opposing on the sides by the way.
Here are a few shots of how construction as gone so far: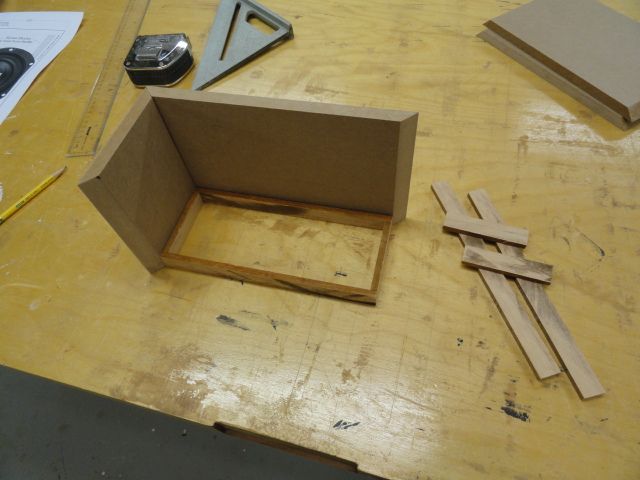 The thin strips of solid wood are maple, and they will provide some additional backing material for screwing in the back panel. I need to have the back removable because I intend to do a solid hardwood baffle and I plan on fastening it from the rear, pulling it towards the cabinet. I may even rear-mount the woofers if I can pull it off.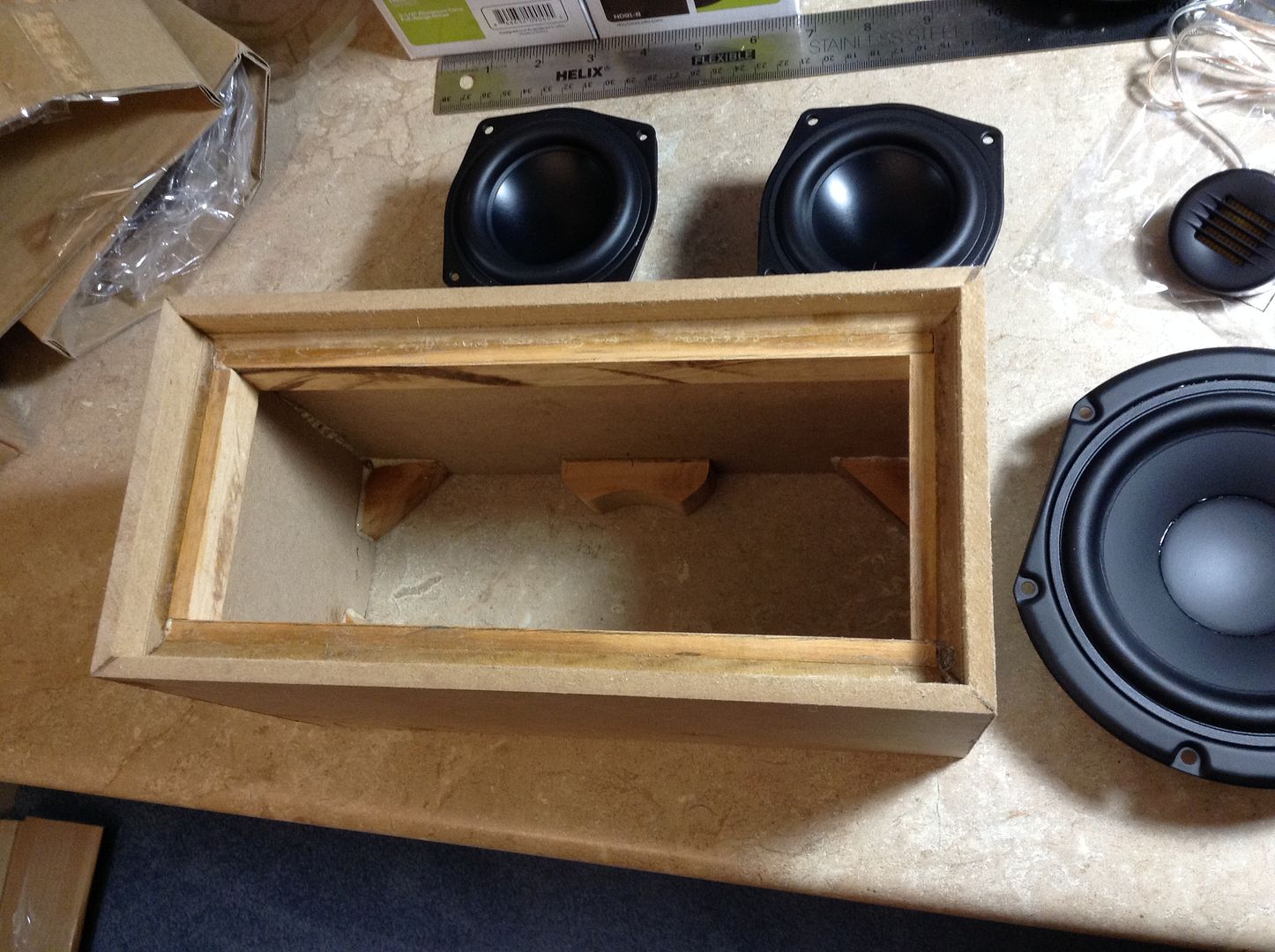 The maple corners and side thingy's are going to have oversized holes drilled in them to allow for some movement of the hardwood baffle as time goes on.
As you can see from the initial sketches, I intend to round over the corners and base with probably a 3/4" roundover or so. Not sure on veneer or hardwood yet, I will have to take a closer look at what I have as time gets closer. I do now have a few pieces of decent wood to pick from, so that's nice.
I want to try a 45 degree bevel on the front as I've never done that before and I think it will look nice and sharp with the hardwood front.
So, internal volume is 2.9 liters not including any bracing, which there isn't any except the corner and side screw blocks. The original "Bantams" made do with about 1.2 liters, so the extra volume with the MTM version along with using two larger PR's should bring the F3 down to around 62 Hz or so... F6: 55 Hz, F10: 45 Hz. I'm anticipating these will have even more 'punch' in the bass region. Sometimes it's harder for smaller drives to have the same 'impact' as larger ones playing the same frequencies... hard to explain, but I think these will be even more satisfying to play loud.
More to come...
TomZ