Some progress to report...
I had to plane this board down a bit as it was rough on one side and had a little twist in it. It's still almost 7/8" thick.
It's really snug in there. It took me two full half days to get this baffle finished.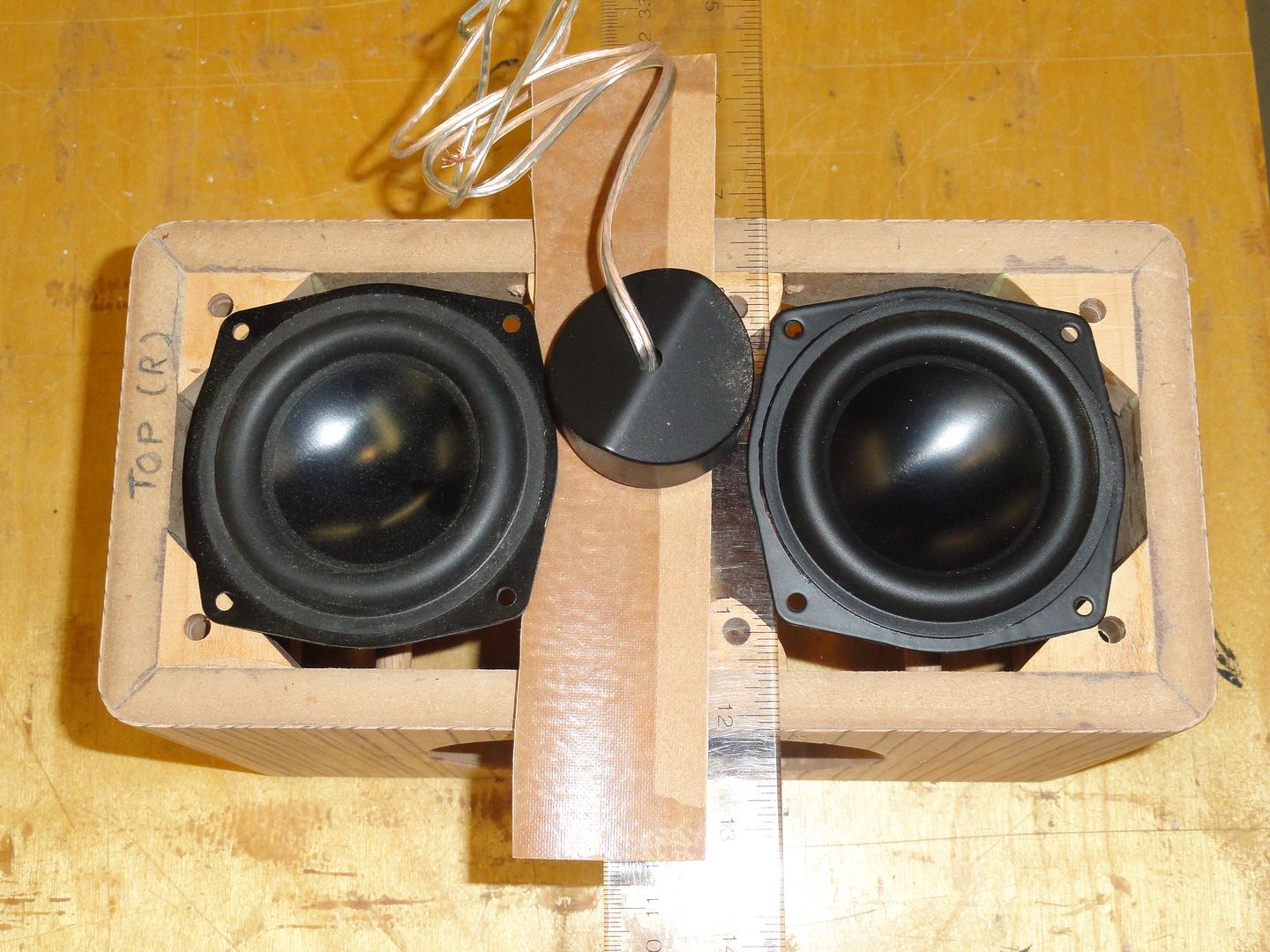 Brazilian Walnut is some hard stuff. My drill press had some trouble drilling this hole, even with a sharp carbide fostner bit doing the cutting. Had to drill out some material so it would keep spinning.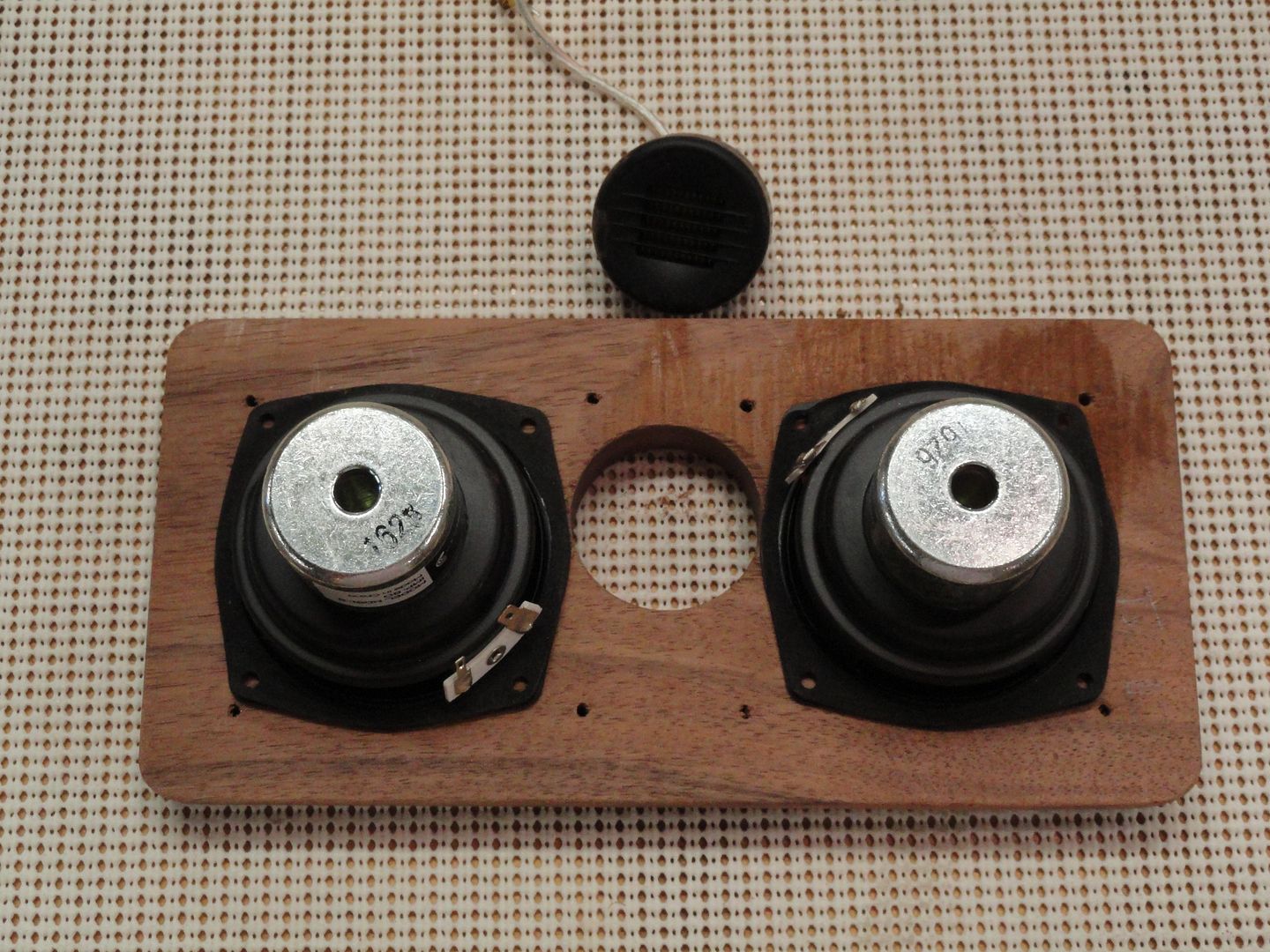 Looks like everything fit... just barely. It's nice working with hardwood for a change instead of MDF all the time. But this would have been SO much easier if I could have just glued a piece of MDF to the baffle and just front mounted the drivers. Doing it this way added a LOT of complexity.
As you can see, the stock mounting holes had to go; but I have some tiny screws coming in a few days that will allow me to mount the ND91 securely.
I'm using Kreg screws to get this together. The holes have enough room for some movement of the baffle pieces.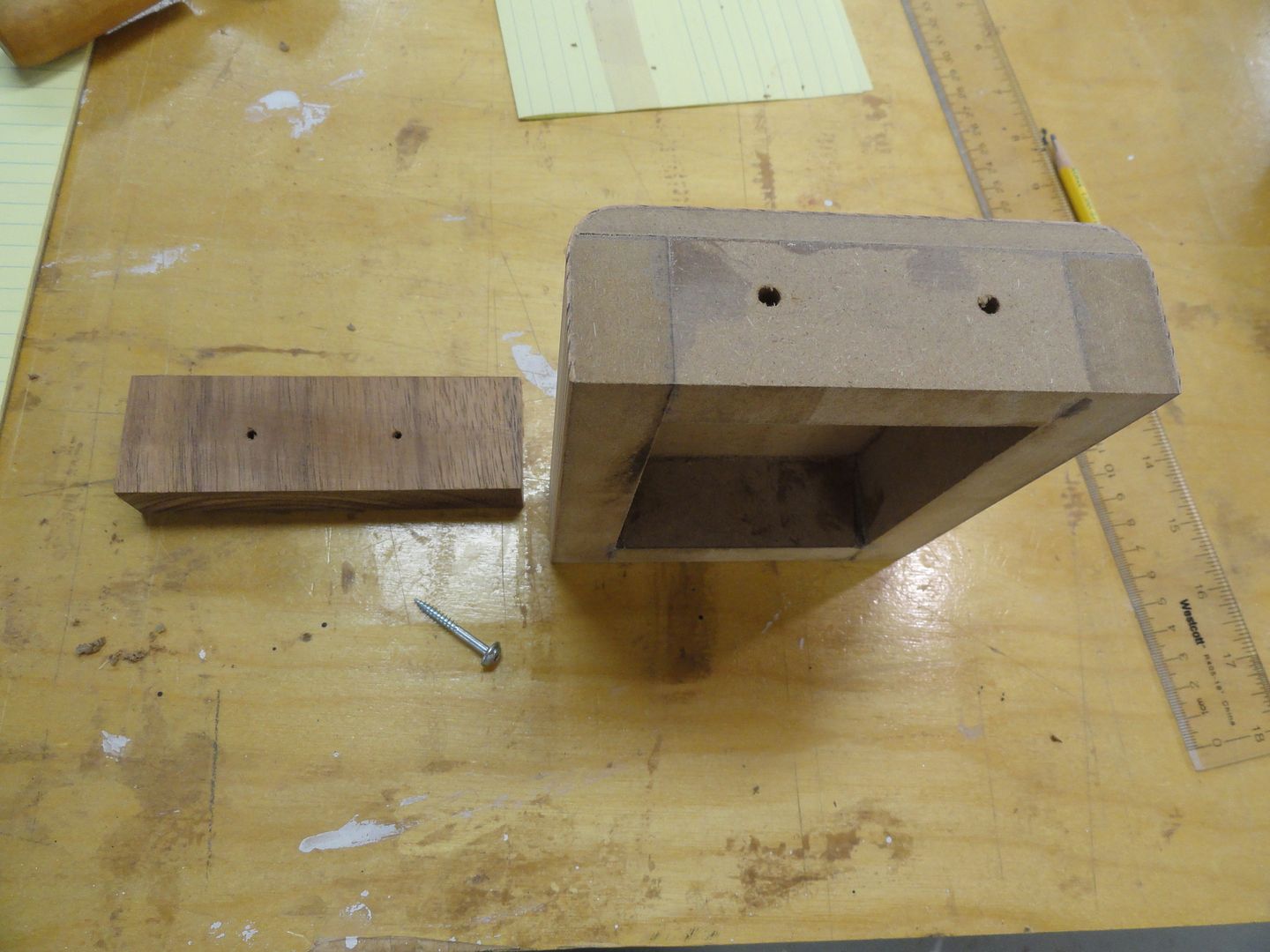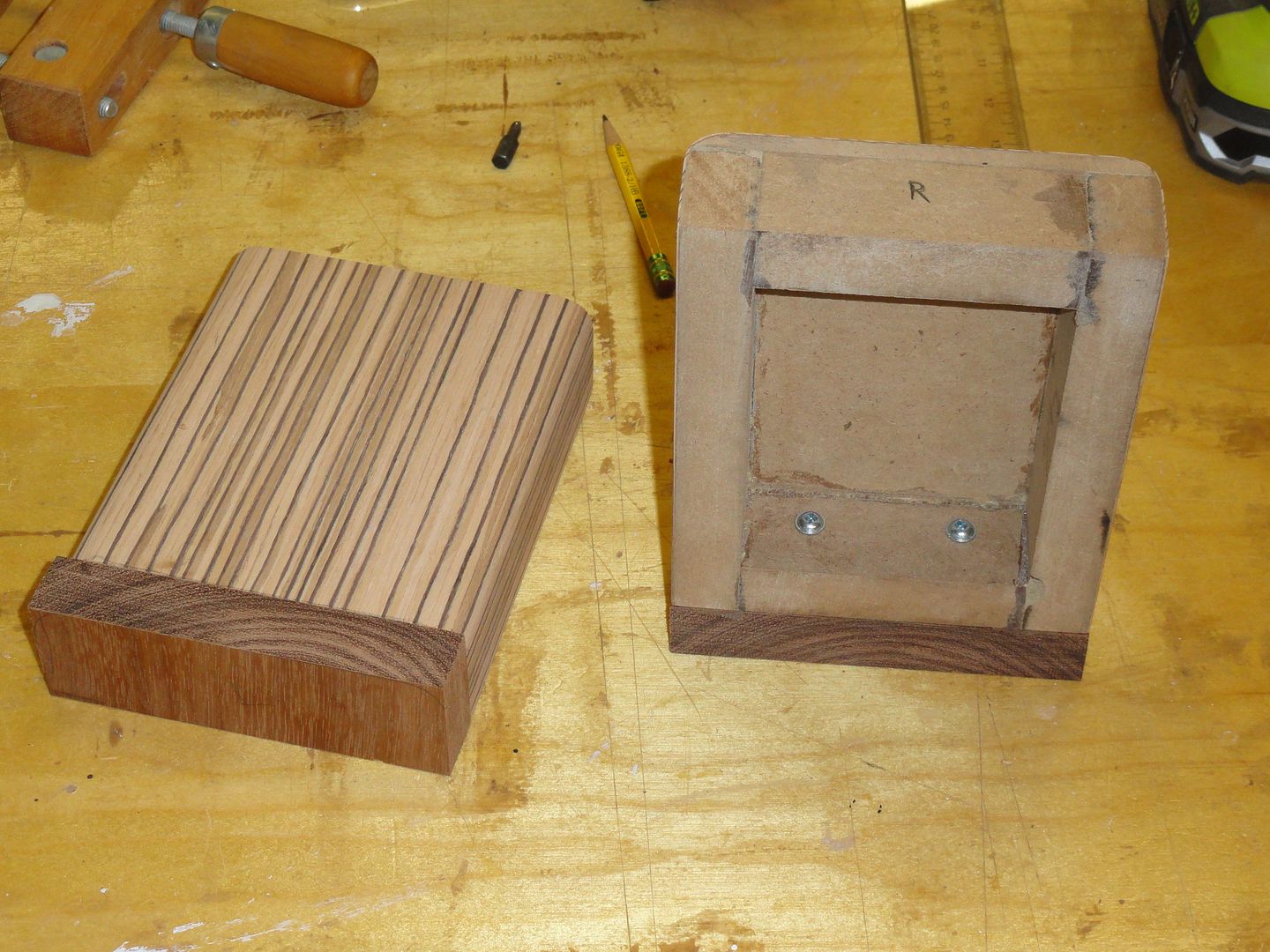 I'm getting excited, these are getting pretty close to being ready to finish.
TomZ