Are you ready to design with a passive radiator? Let me show you how easy it is.
new version of my Woofer, Box, and Circuit Designer that worked with passive radiators in a more intuitive manner. The file is available here:
http://audio.claub.net/software/jbagby.html#WBC
So, first of all, why use a passive radiator? Many of our modern high quality woofers have much greater linear excursion than was available to us even a decade ago. The problem is that with this greater excursion comes the requirement for the port to have a greater cross-section as well in order to avoid high port air speed and noise, as well as avoiding too much compression due to port resistance. This is especially true if you need to tune a relatively small box to a fairly low frequency. In this case, it becomes nearly impossible to stuff a large enough port into our small box without excessive compromises. It is also true that with many woofers you can use them in a smaller than optimum enclosure with a passive radiator tuned to a very low frequency and increase output while decreasing the driver excursion at the same time, since many of our favorite plate amps have infrasonic filters built in anyway.
Recently, word of my new program reached Bob Reimer at Creative Sound Solutions (CSS).
http://www.creativesound.ca/
CSS now has three new Adjustable Passive Radiators (APR)
Here are the three passive sizes
What makes these passive radiators unique is that each one has a plastic tube protruding from where you would normally find a dustcap. At the end of this tube is a screw on cap. Once the cap is removed you will find a thread bolt sticking up in the center of the tube. Each passive radiator comes with a small box of washers that fit very nicely in the ID of the tube and over the treaded rod. Each washer is 50 grams in weight, and you receive 20 of them along with a lock-washer and wingnut for securing them. Once the correct number of washers have been installed simply screw the plastic cap back on the tube and listen to your new sub.
I found these new passive radiators to be a very clever design. They allow you to fully install the woofer, plate amp, and passive radiator to the enclosure. Then you can do your tuning, and make any adjustments you may desire from the outside very easily and very fast.
Here are a few pics of the passive radiators: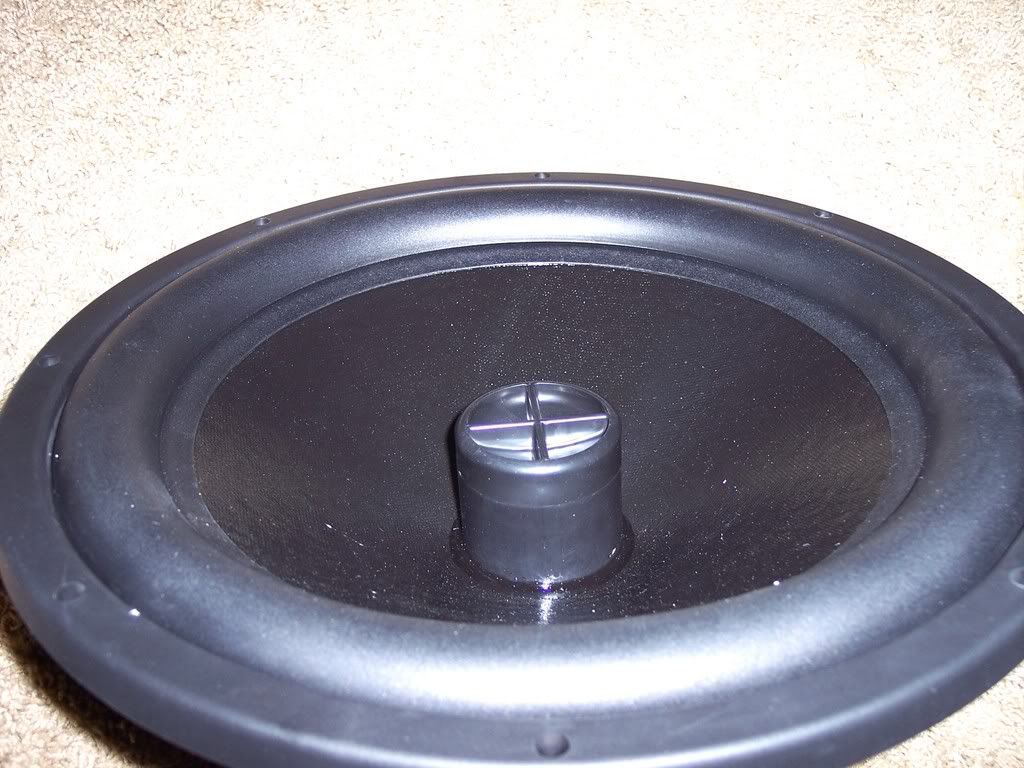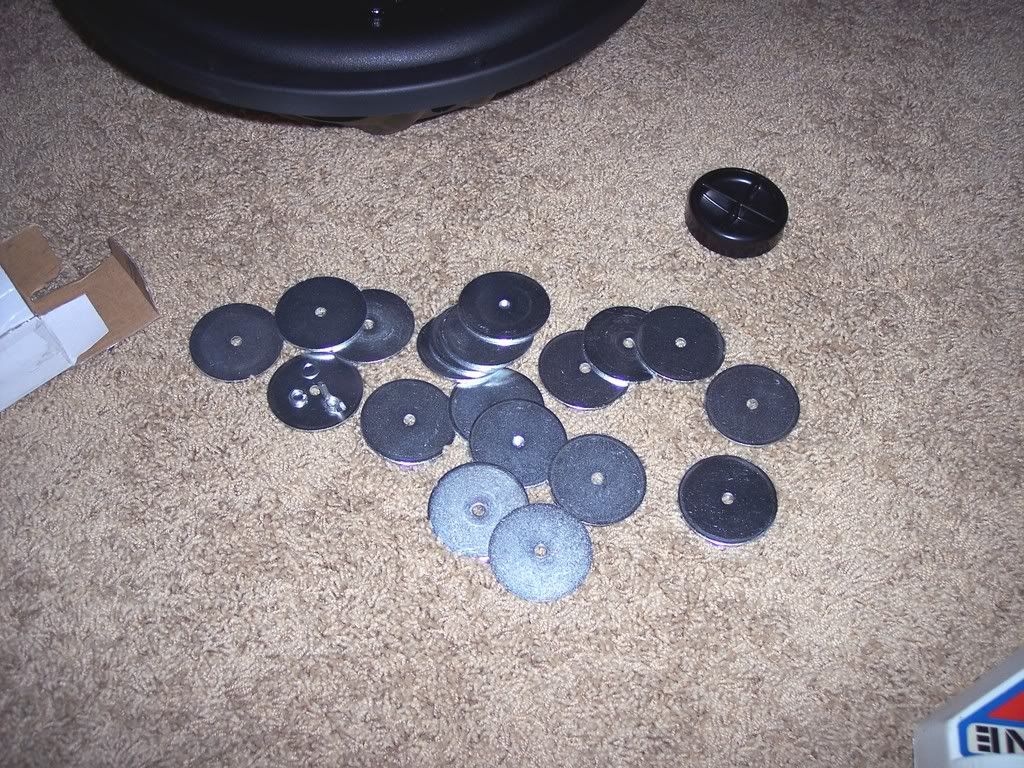 Part 2 Follows......