Re: Cerebus Subwoofer Build
Randall,
I just used a rattle can on the port tubing. It's Rustoleum's "Professional" line, and it actually does a good job on small pieces. I was painting the inside of the port so it would be black when viewed from the outside of the finished enclosure when I thought I might as well paint the outside too. A complete waste of time I'm sure, but I didn't like the looks of the long port with PVC elbows. Even though it would be inside and out of sight it looks like something from underneath your floor, or inside a wall.
I'm using a table saw to make the rabbets. I've got a vertical fence jig I made for making the cuts with the panel in the vertical position. I didn't bother switching over to the dado blade, so two cuts are necessary. I manage to get sufficient accuracy for a project like this. I know you don't need a photo to understand what I'm talking about here, but for the benefit of anyone I may have confused, I'll insert a one here taken by Mark65 during another project we've got going.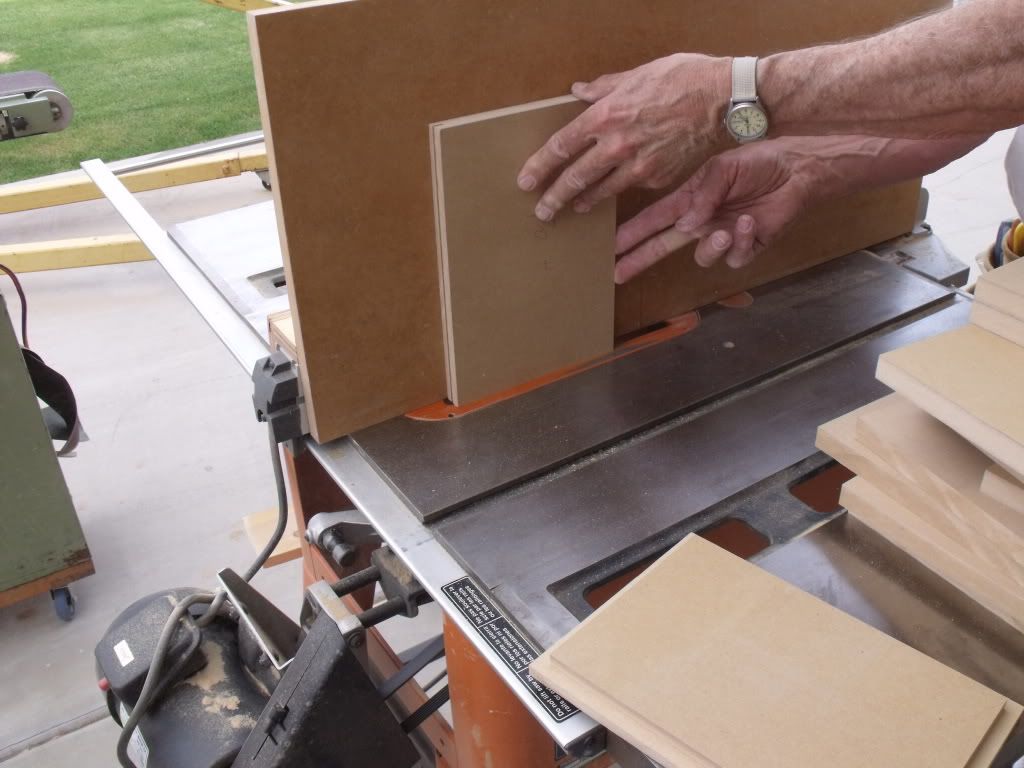 Regarding the room where I'll use the Cerberus, I have a smallish office about 13 X 13 where I'll use it with whatever speakers I'm listening to, for music. Currently, I'm using it with a pair of Paul's Overnight Sensations and it does a great job. It doesn't produce as much punch as the 12" Dayton subwoofer I made, but it makes more than enough for music played at reasonable levels, and it's about 1/4 the size of the 12" Dayton.
Ron