Push push with a middle slot. Works out well with my desire to hide the drivers from sight and still be able to place the sub close to a wall (trying to avoid rear firing). I already have the oak cabinet shell. It's drawn to scale below. I only need to add baffles and speakers. It has 4.2 Cu Ft of volume before adding braces/baffles/drivers. I'm aiming for something as unspeakerlike as possible, no drivers visible, false door with dummy hinges and pull handle on front (facing left in image below). Have mostly eliminated downfiring in order to open the prospects for driver choice.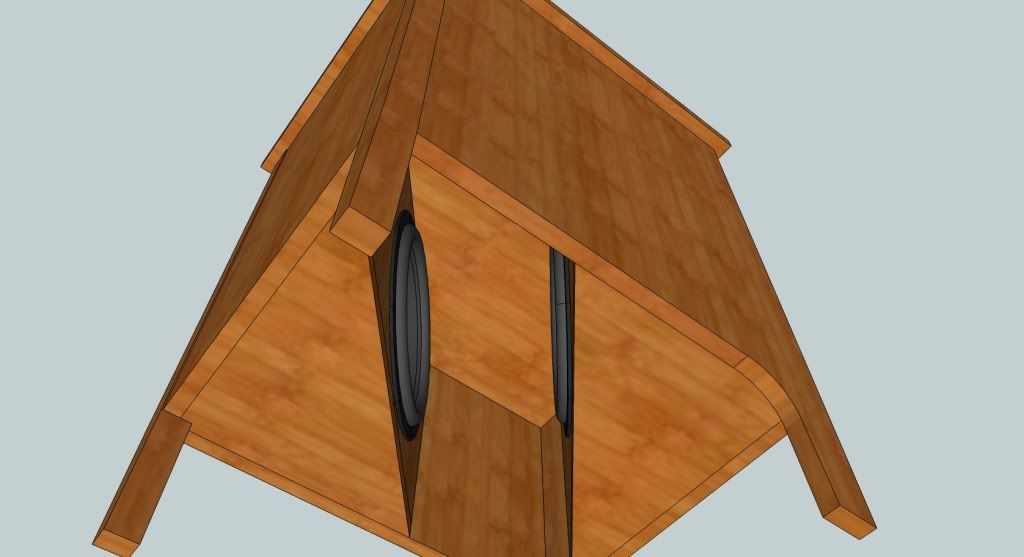 Side panel removed...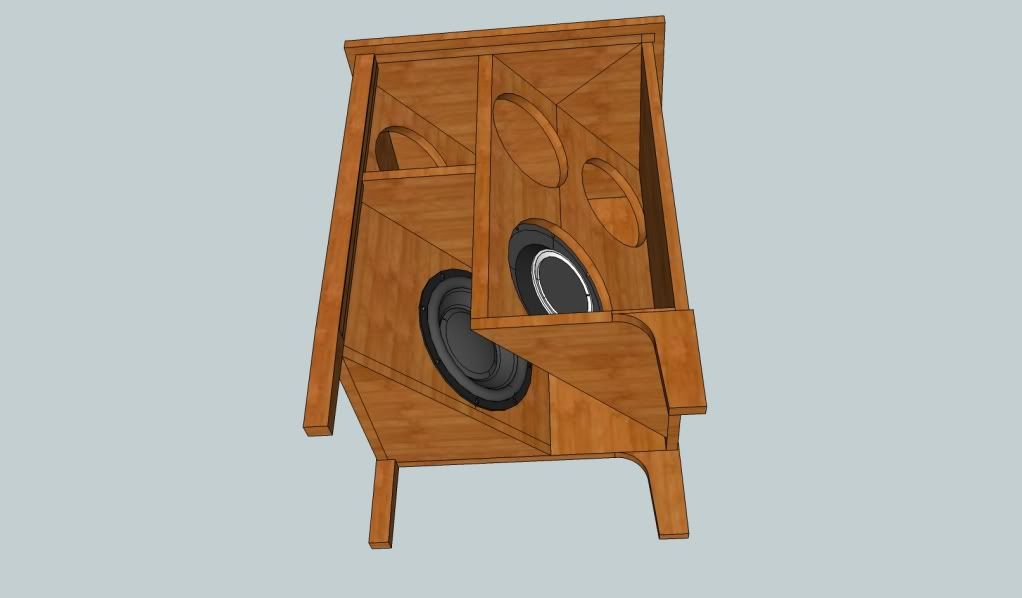 Sealed. Bit of extra carpentry, but not too bad. Would be much easier on myself if I just placed the baffles in at right angles, but the diagonal placement would add significantly to rigidity and possibly even tame the resonant cavities. Driver cones directly opposite one another. That's not a passive radiator in there. I'm just too lazy to draw the motor assembly.
A pair of SD315A-88 12 for 90 USD certainly is a nice price.
http://www.parts-express.com/pe/show...number=295-488
The 7mm xmax is less of a handicap in a sealed dual driver arrangement no?
Other driver suggestions or comment on the cabinet idea?