Rinnav was up here over the weekend, and we cut the parts for his Speedsters on my CNC router. He brought up his OS MTM's that he'd put in some very nice curved cabinets. The looked great and, of course, sounded great.
Here's the link to his thread.
http://techtalk.parts-express.com/sh...d.php?t=229387
It inspired me to try my hand at a pair. I'm going to use the same stacked construction method he used because it' well suited to CNC techniques.
I drew up some shapes on the CAD, and then started making test parts. My goal was to get a pleasing shape (to me), and to keep the internal volume the same as the original design using the prescribed baffle dimensions.
The overall dimensions of these are 13" X 7".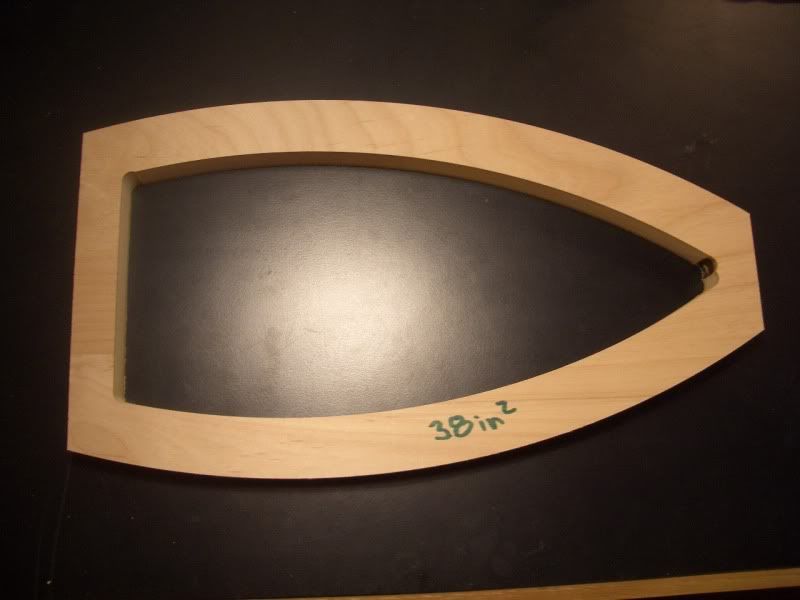 I'm going to need either 19 or 20 of these stacked to make up the proper internal volume.
My plan is to cut rough driver holes in the cabinets once they are all glued up, then put a finished baffle on the front. I'm toying with the idea of covering them with some sort of metallic high pressure laminate. My supplier is looking for something cool right now.
I'll need to stack the ports vertically, and I wonder if that will be a problem.
The next step is just to get some MDF in the shop and set the router to cutting a test cabinet. I'll update after I get that accomplished.