Introducing:
Echelon
Echelon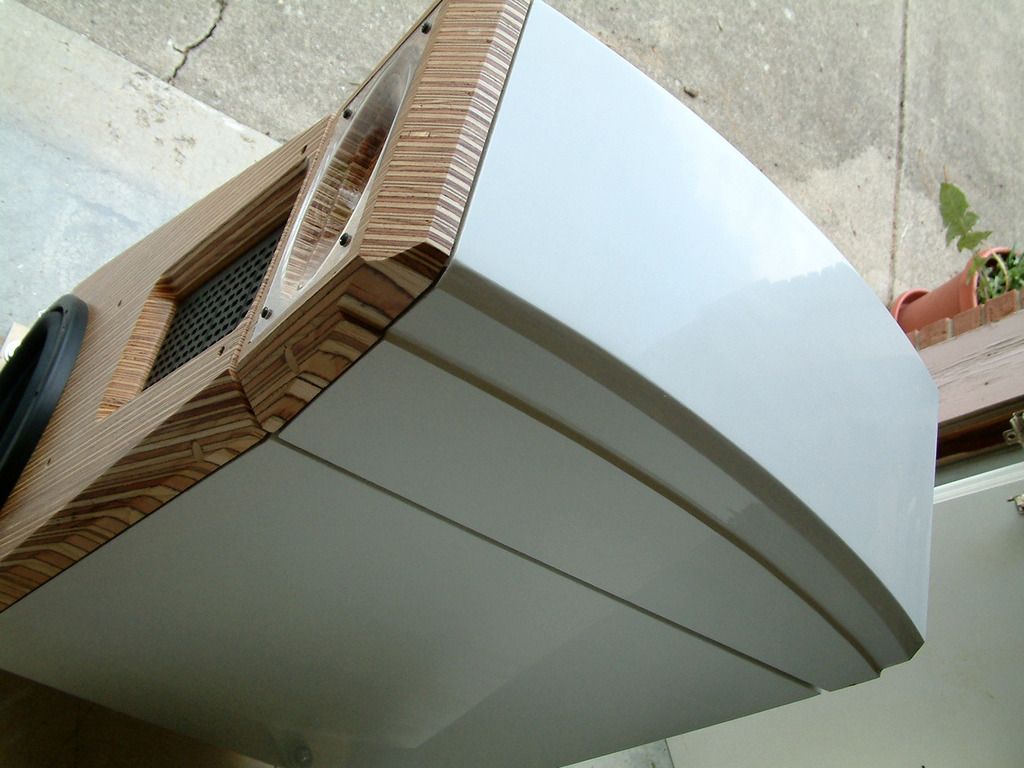 Support
Dave Pellegrene and Dan PoinsettJeff Bagby for directing me to the close-out source for the woofers a couple years back. Ben (Wolf) Shaffer suggested the names,
Echelon
for the WMT and
Echelon Fortissimo
for the upcoming WMTM version. Thanks to others for their name suggestions as well. Thanks to all the kind comments in regard to these speakers at the InDIYana event. They are very much appreciated.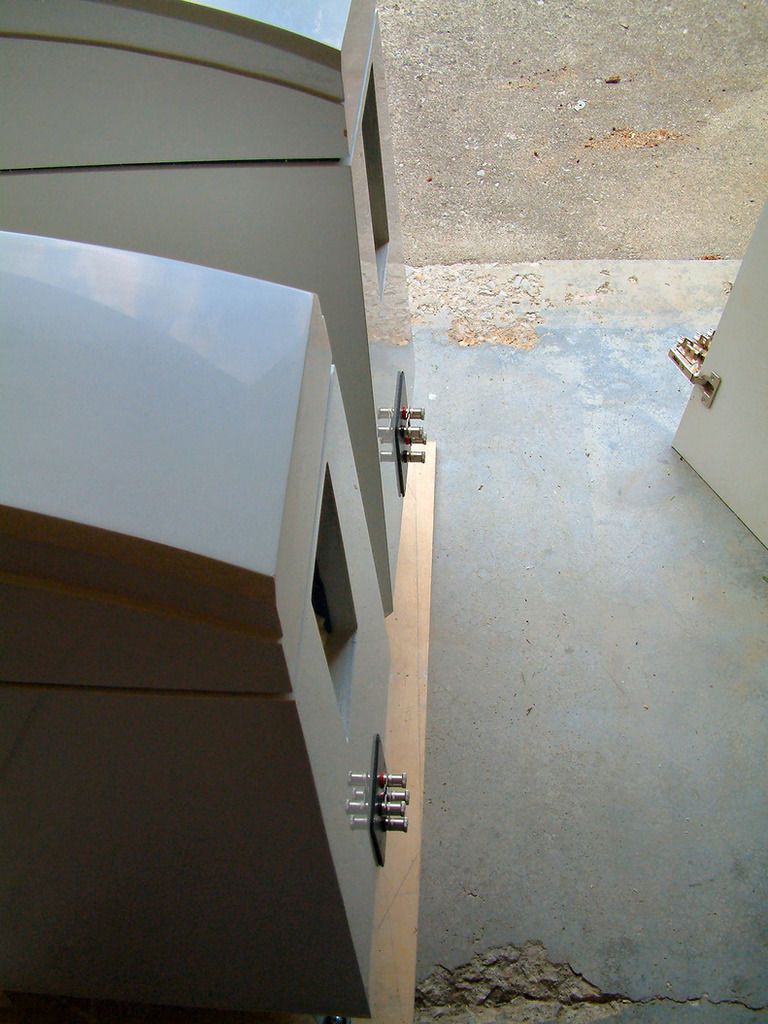 Concept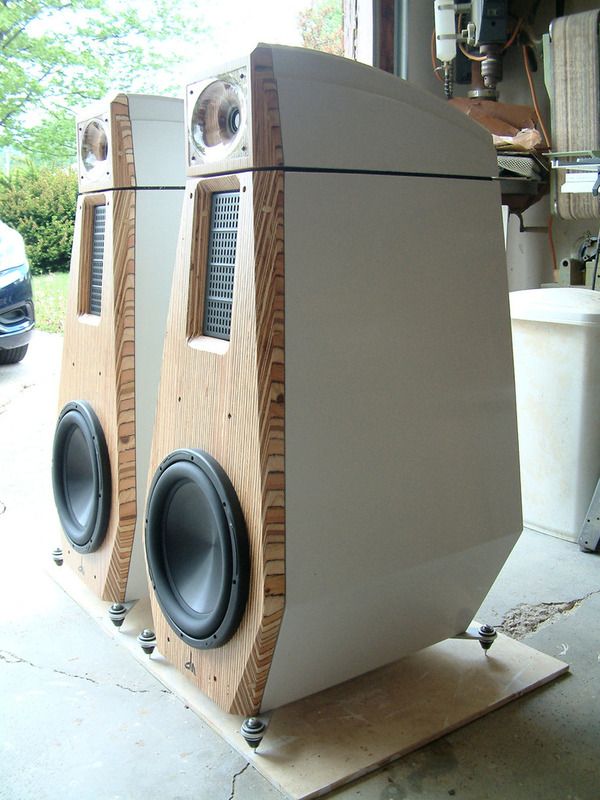 The Drivers:
Echelon
(WMT version)
The woofer can handle over 500 watts of power and still not reach excursion limits. This power handling capability will be important for the WMTM version. In a sealed box, this woofer is capable of keeping up with the fast transient response of the open back planar mid without any detectable differences in the character of the sound through the crossover.
Midrange: BG Neo10 planar
The neo10 is the latest large format planar driver from Bohlender and Graebener. It has been designed to increase power handling, low end performance and sensitivity over previous models, while keeping distortion low and maintaining great transient response. I
mpedance measures close to flat across the entire spectrum, at about 6.5 ohms.
These are placed in an open back configuration which allows for some adjustment of midrange energy as desired. The open back configuration provides a substantial increase in soundstage width and depth,
at no apparent loss of imaging
Tweeter: Transducer Lab N26C
The N26C is
a high purity, molded Al2O3 Alumina ceramic dome tweeter, designed / assembled / tested in the USA, utilizing CNC machined metal parts, a double magnet design, decompression chambers, a fiberglass-under-hung voice coil (1mm linear excursion), silver terminals, with a response range of 950hz - 45khz. They are sold in pairs that are frequency matched to +/- 0.75db.
http://www.transducerlab.com/6501/6522.html
In addition, the waveguide provides controlled directivity of tweeter and matched directivity with the midrange at the crossover point. This ensures an improved power response over traditional flush mounted tweeters and a speaker that is less sensitive to room placement.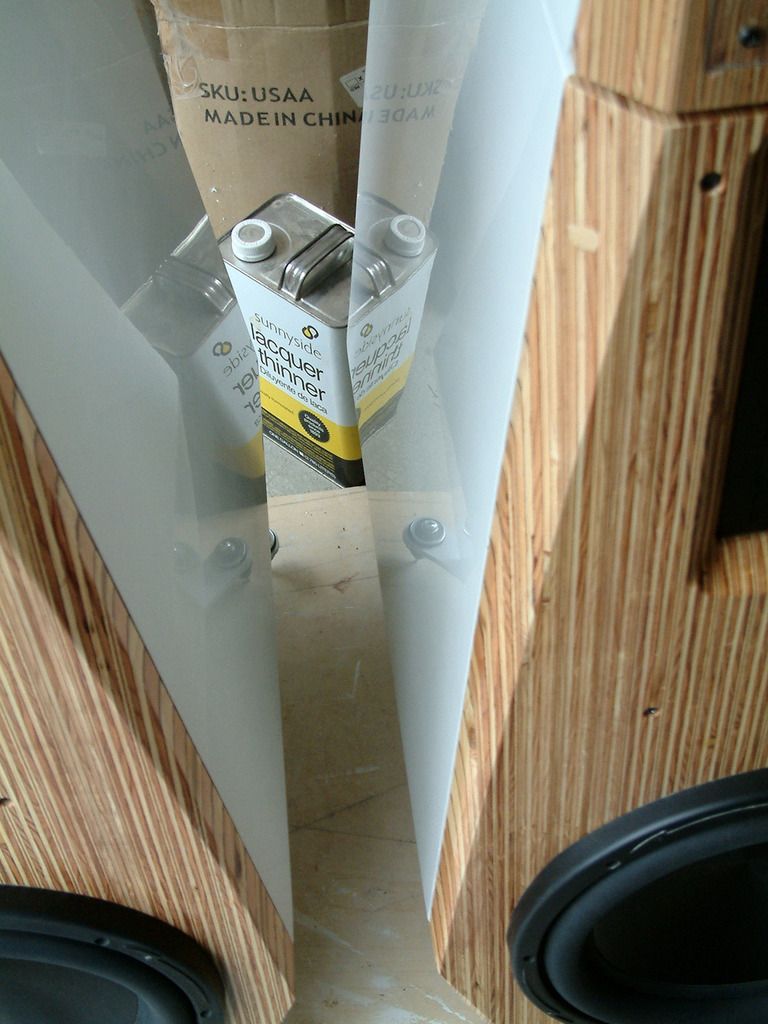 I will post more on the crossover design and box construction next. When I have more time, I will add crossover detail and sumlation as well as some build pics. It took a lot longer to write this up than expected!