I wouldn't be surprised if other DIY speaker designers have used this "trick" in order to compensate for different room/boundary conditions...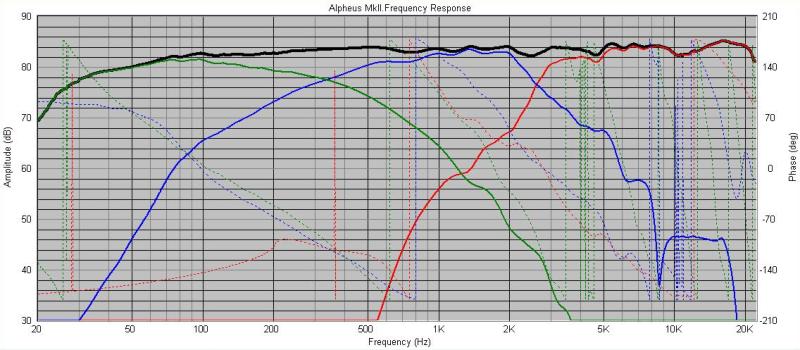 Consider my Alpheus MkII 3-way speaker design which is configured such that it can be bi-amped (Woofer / Mid+Tweeter). The crossover point between the woofer and the mid/tweeter is 350 Hz with very shallow (2nd order) slopes. The impedance of the mid/tweeter section with the crossover is fairly flat within a few ohms from peak to valley. The speakers were designed with minimal BSC using the stock crossover(s)...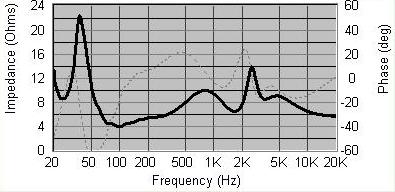 There are two different ways to adjust the bass/mid+tweeter blend. I'll first explain how to achieve this without having to bi-amp the speakers... All of the parameters discussed above contribute to the effectiveness of this approach.
In order to increase the amount of BSC (or room blend/balance) simply use a resistor in series with the mid/tweeter section of the speaker. This will effectively boost the bass by attenuating the mid/tweeter section (and since the impedance is fairly tame, there will be minimal peaks/dips due to the interaction of the series resistor). Also since the crossover region is very wide, with a lot of overlap, the blend remains balanced regardless of how large of a resistor is used.
The second method is to simply "bi-amp" the two sections of the speaker. Then simply adjust the level of the mid/tweeter network until the balance is "right". This is how I currently have my Alpheus MkII speakers set up (4 channels of an Outlaw 750 power amp, using an Alps Pot on the mid/tweeter channels). I've even found that I like to adjust the balance based on the recording, which is extremely handy!
Both techniques are very effective at adjusting the blend and balance of the speaker, and allow you to adjust them to suit just about any listening room (based on a few tests that I've performed).
I first discovered this "trick" by using resistors after noticing that these speakers sounded very "thin" when auditioned at my friend's house (much larger room, speakers a few feet away from the rear wall, open floorplan with no room pressure bass gain). I couldn't believe how effective, and simple, this technique was when I started experimenting with different series resistor values! :eek:
I suppose that this would be "legal" in a speaker competition (using resistors, not bi-amped) and would really allow a 3-way speaker to perform much better in any "new" environment. I've never been to a speaker competition, but I've heard the same thing soooo many times....
My speakers didn't sound as good in the room where the competition was held due to the "unfamiliar" room interactions.
I can guarantee that my Alpheus MkII speakers would sound very "thin" with the stock crossover configuration, yet could be easily adjusted using a small series resistor. :D
Would this be considered "cheating?"
It seems that most of us DIY'ers tend to optimized the speakers/system for a particular room and then find out that they don't sound as good elsewhere. :(
Has anybody else out there used this technique in any of your speaker designs???? Any comments about the pros/cons to this technique?