I was downstairs in the woodshop working on a subwoofer for a friend of mine and was ready to do the recess for a Titanic MKII driver.
the thing I least like about building speakers is routing out the driver recesses and holes, so I decided to try to cheat a little bit.
I modded this driver a bit by taking off the rubber cover which allowed for a mounting depth that is less deep. That rubber boot is seriously thick.
To rout the driver recess only took four passes with a 1/4" spiral upcut bit in the router. The depth of the recess was 7/16ths roughly, so I routed out the outer diameter of the cut out in two passes to split the depth of the cut. Then I adjusted the diameter for the inside cut, and did that in two depth cuts as well since 7/16ths is too deep to cut in one pass.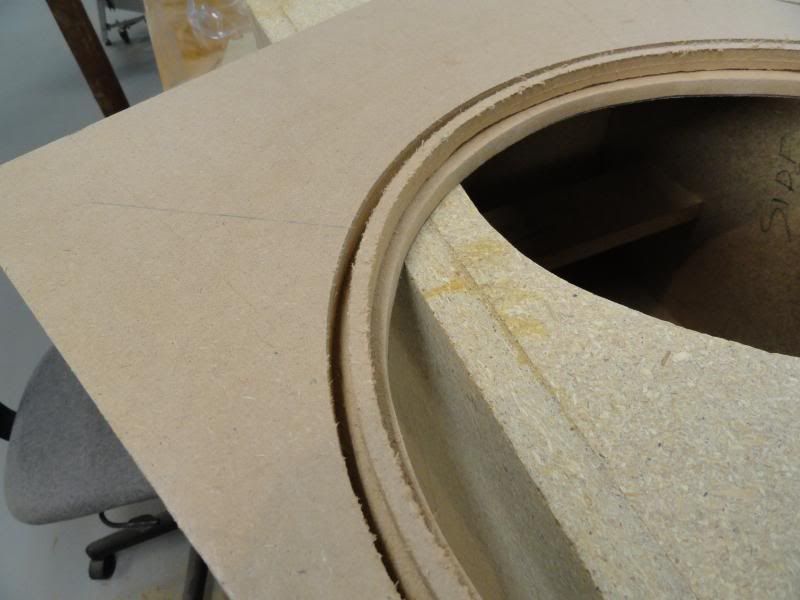 Then I used my sabre saw to cut the driver cut out, which left a small ring of MDF between the first and second router passes. I then used my utility knife to trim this piece of cleanly and easily. Actually, it was alarming at how easy this piece came off, but it worked effortlessly, and cut the time it took me to do the driver recess by a third.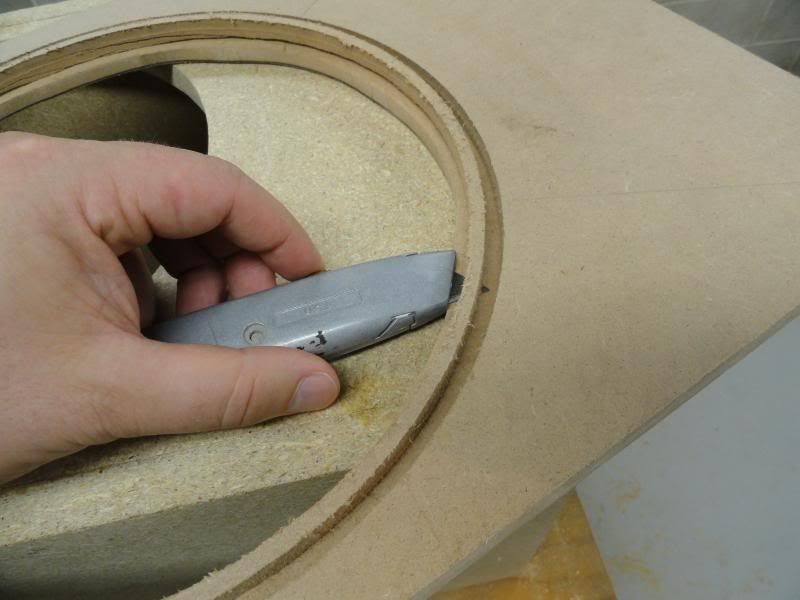 I doubt this would work as well for Particle board, and probably wouldn't work at all for hardwood or plywood, but for MDF it worked fantastic.
Also, I wanted the driver to still have a finished look to it, so I will mount it with drywall screws and then apply some of PE's driver sealing gasket tape to the flange to cover the screw holes. There's a screw behind the piece of gasket tape in this pic, and you can't really tell. It should finish things off nicely. The tape even has a slight texture that matches the aluminum frame.
TomZ