Just wondering how long everyone spends at a sitting when constructing speakers.
I've been noticing that I'm good for about 2 hours or so before I start to feel like calling it a session and moving on to something else. Part of that is because 2 hours of work in the basement is enough after a day dealing with 3-year-olds, and part of it is because I think getting older I seem to distribute my time better than when I was younger.
I constructed these speakers probably 15-17 years ago when I was late 20's early 30's and I worked for 3-4 hours each night after working a full day, and I did this for weeks at a time in a cold shop with no heat.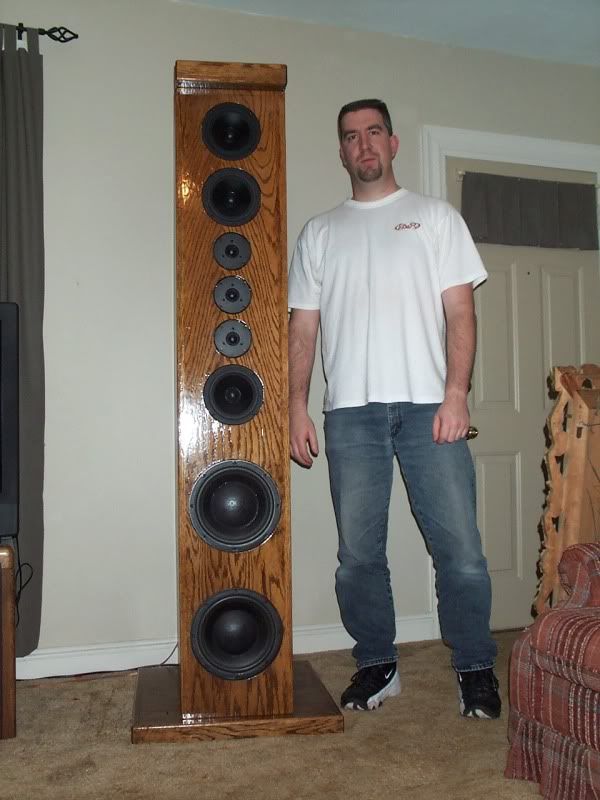 They ended up sounding pretty amazing believe it or not... Dual powered subs, high crossover point and huge living room -- I didn't notice any comb filtering, although I'm sure there were major issues with it. There was another tweet and woof on the rear out-of-phase also, so there were lots of sub-enclosures in this thing.
Point is, I just worked and worked and worked on it like a nutty professor for hours on end; life outside of this project just seemed to fade away and I was immersed fully in what I was doing. I'm glad I'm maturing some and can dibby up my time with other things, and so is the wife.
So how much time do you spend working on a speaker project at a time? Do you break it up into sections so you complete one part, then quit? Just curious how others do it. I tend to see it as a hobby and the opposite of "work" so when I feel like giving up for the night, I do.
TomZ