ADDED MORE PICS! (xover)
Saturday was a decently warm day so Kanemack and I decided to get a little painting done. It went very easily and I really like the way it turned out (a lot more than I thought I would). The stands are pretty awesome and sturdy. I haven't even glued the top half together yet and it's holding like a champ. This is the silver rustoleum hammered paint in a 1 quart can with a roller. I'm surprised how even it layered itself and didn't make a bunch of streaks or anything. The stands are the same size as the base of the finalists double laminated 3/4 MDF glued, screwed and epoxied. It used a 3" ID thick wall PVC piping for support in the front and back. It's wrapped with Part's express vinyl black textured wrap. That wrap is pretty sweet. It has a minor smooth texture.
If I can offer any suggestions if you paint this with a roller do it quickly and put it on thick because it will start to get very sticky and can pull off the material on the roller or change the texture......luckily we actually used a TEST PIECE and figured this out before hand! This is my first painted speaker, I have wrapped the Tarkus/armadillo and they look pretty dang good! I need to try a gloss paint job and try my hand in some veneering next.
Anyway here come the pic's! Still need to paint the stands. I'm ok with them just primed but the wife likes red and she was on board with me putting these our living room so I'm gonna make her happy and paint them red!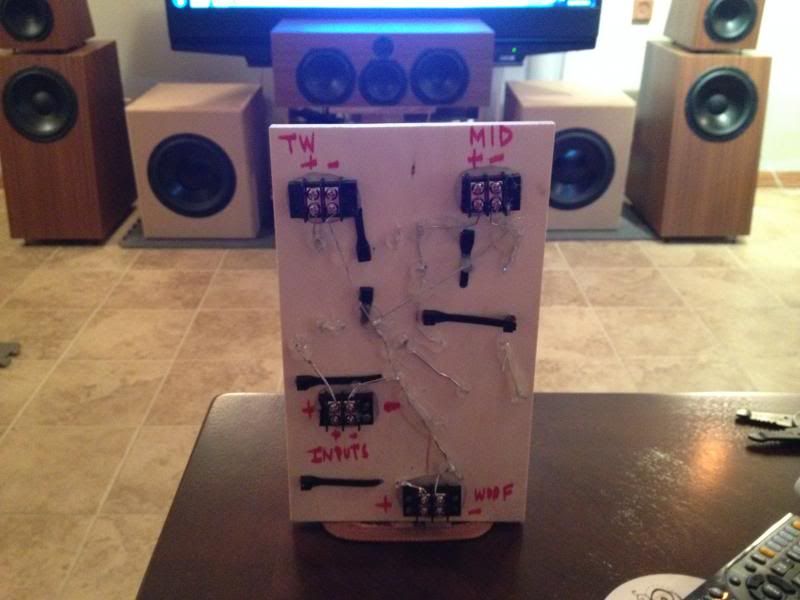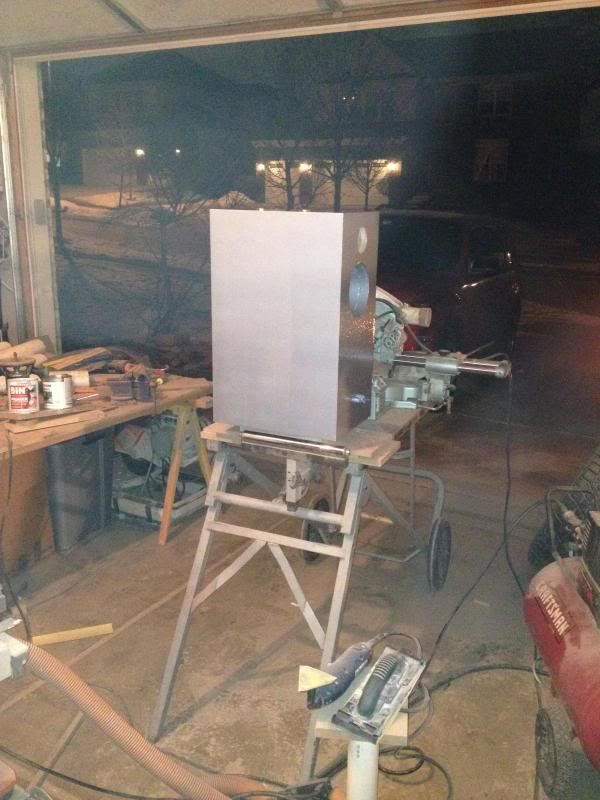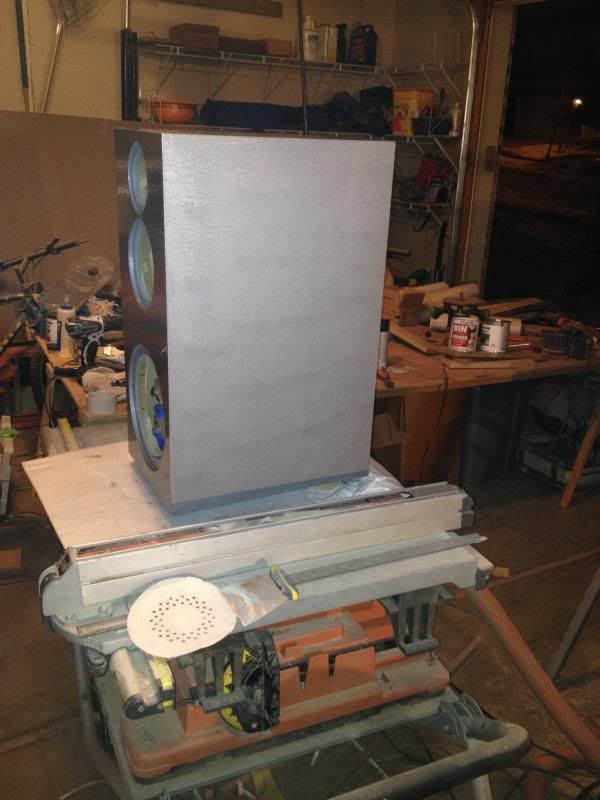 Here they are in their natural habitat.