I figured I'd start a thred for everyone that took pictures at the show to post to. That title should be easy to do a search on for any later inquiries. Heres mine done with an iPhone, so not so HD... :p
http://s1151.photobucket.com/user/6t...ry/MWAF%202014
I personally need a nice high res. picture of my entry if anyone has one. I saw some nice cameras snapping off pics, so if you were one of these people would you post them here or contact me? Thanks!
There were some really stunning work done this year so hats off and a big thumbs up to all that entered the show. I love seeing how creative our DIY community has evolved and how much farther artistic design has improved over a basic "box". As stated before, making a speaker sound good is a lot easier with current technology so the creative aspect starts to become a bigger part of the whole project.
My entry, the 442: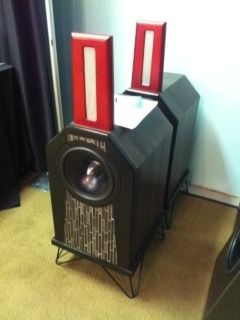 (4) 10" woofers (4) speakers per enclosure (2) speakers
Car guy at heart...what can I say?