As I was mounting some small drivers to a baffle...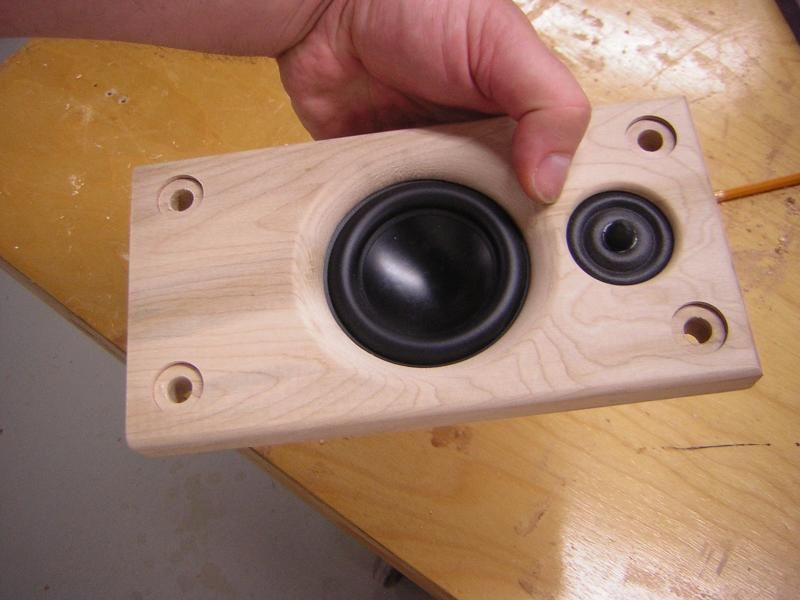 I realized that the two gasket tapes that PE sells are kind of thick for some applications.
The two PE sells are both 1/8" thick and more rubbery than foam'y if you know what I mean. When mounting a thin-frame driver like the ND series of woofers, it's tough to get them to compress enough without tweaking the frame.
Also, the 1/8" thick stuff can "squeeze" out some as it compresses, and not always evenly... which is another problem with some mounting configurations.
The woofer above is the Aura version, not PE's ND version, and it doesn't have the foam gasket that comes with the ND series, but then again, the ND series has the gasket on the back side, which doesn't help for rear-mounting; and it's glued-on, so taking it off without wrecking it is difficult if not impossible; I tried.
I'd love for PE to sell a 1/16" or even slightly thinner gasket tape for smaller drivers such as these. I have both of PE's 1/8" gasket tapes and I use them all the time, but I think something much thinner for smaller/more delicate drivers would be a great addition to the product lineup as well. Alternatively, have you guys found anything that works well for these situations?
TomZ