So listing a few more drivers. I forgot to mention that I'd also make a trade for a Dayton 1000 watt SA1000 rack amplifier. Maybe some revelators as well as I'd like to try some.
So the first drivers are Fostex FW186HP-X drivers. These things look pretty nuts. Large motor too. I have 3 so I'm sellin two as a pair and the third I'll offer at a discounted price to the person who buys the pair if they want a spare. They are considered a full range but have seen them in two ways. I'm looking for $250 for the pair and $325 for all three. Again new.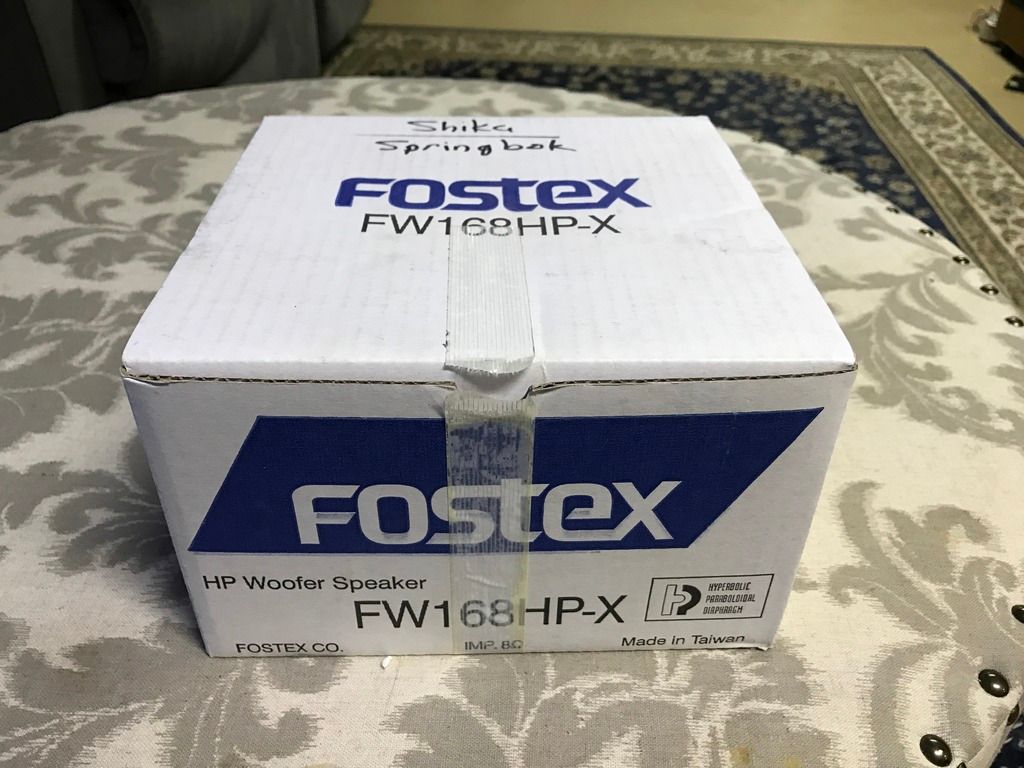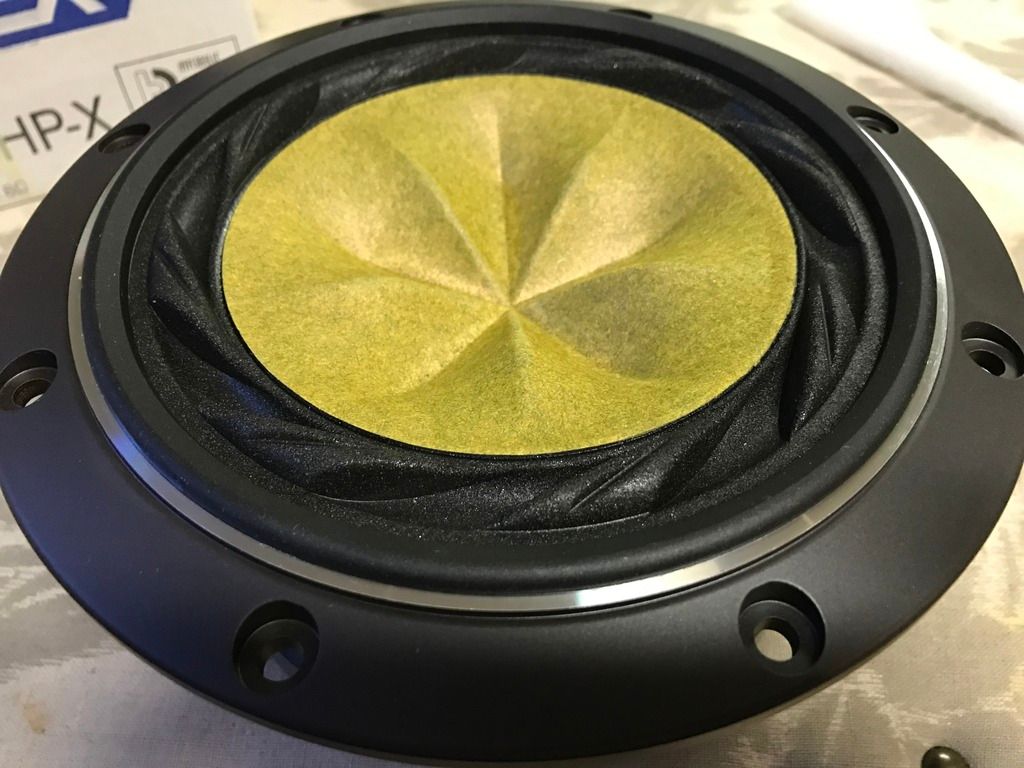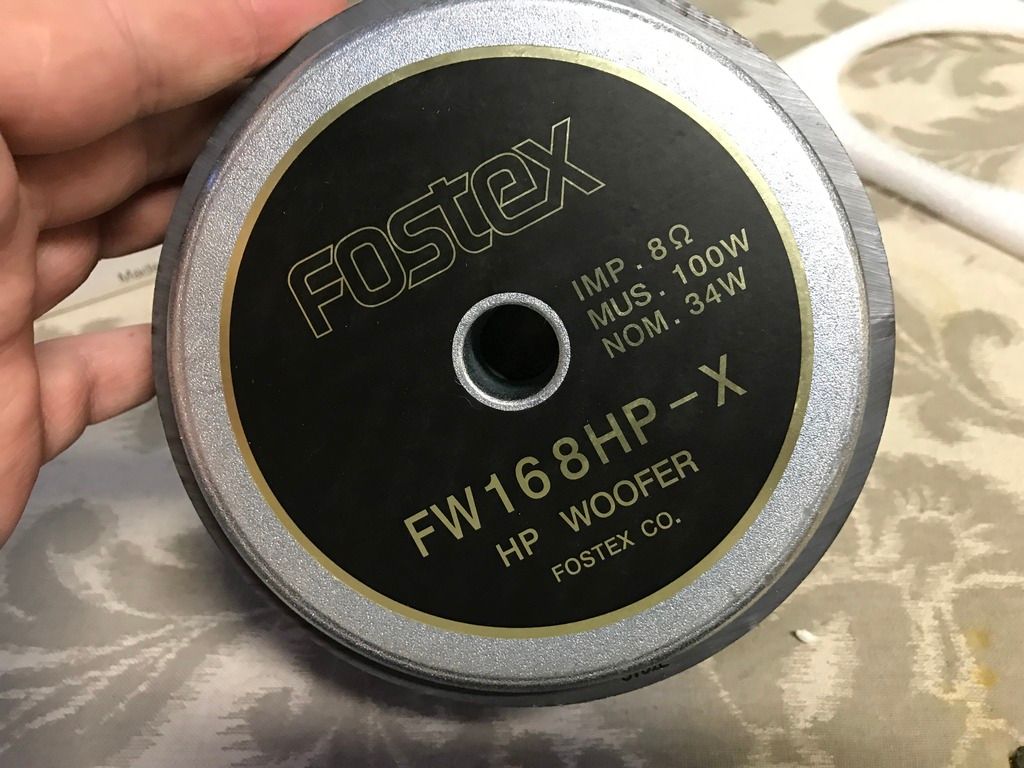 SOLD Next are a pair of Scanspeak 13M/8640-00 midranges. I have several pair of these and I'm not really sure how many I'd want to sell so I'm starting with one pair. They're considered to be very nice. Again, they're new. I'd like $150 for the pair.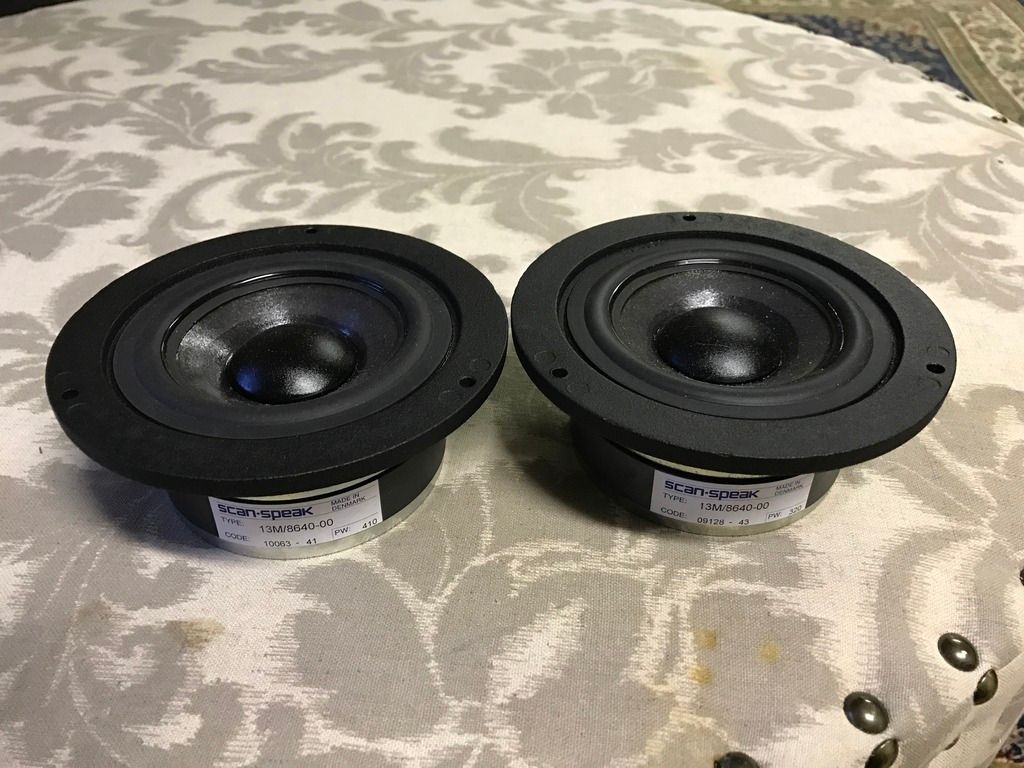 ALL PAIRS SOLD Next are some 2" Peerless dome midranges. Don't really know much about them. There are two pair available. I don't think they're the same ones used in the jubilee as those don't appear to have he back chamber these do. $40 pair shipped.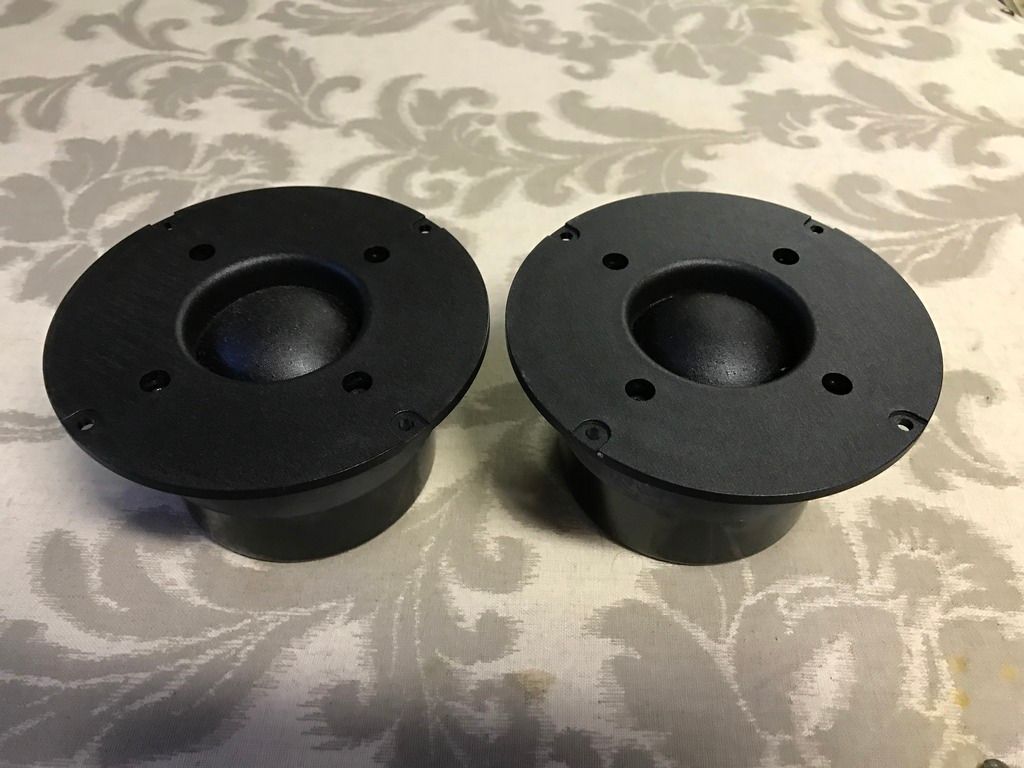 Next are a pair of Hivi Research D8.8s. For now I'm only selling one pair. Very nice drivers, seem to be a clone of the Dynaudio 24W100 woofers. Neodymium magnet and four inch voice cool. Again, new. $225 shipped.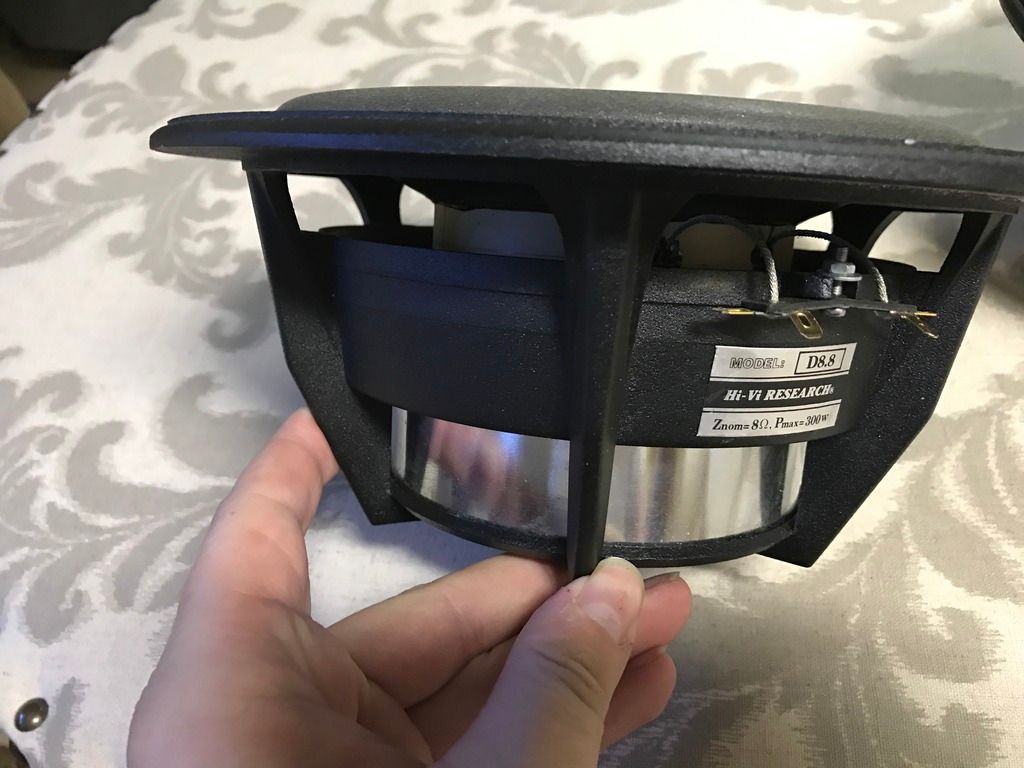 Next are a pair of Vifa M22WR-09-06 8" 6 ohm woofers. For the moment I'm selling two pair. Might be a third pair later. I'd like $90 shipped per pair. New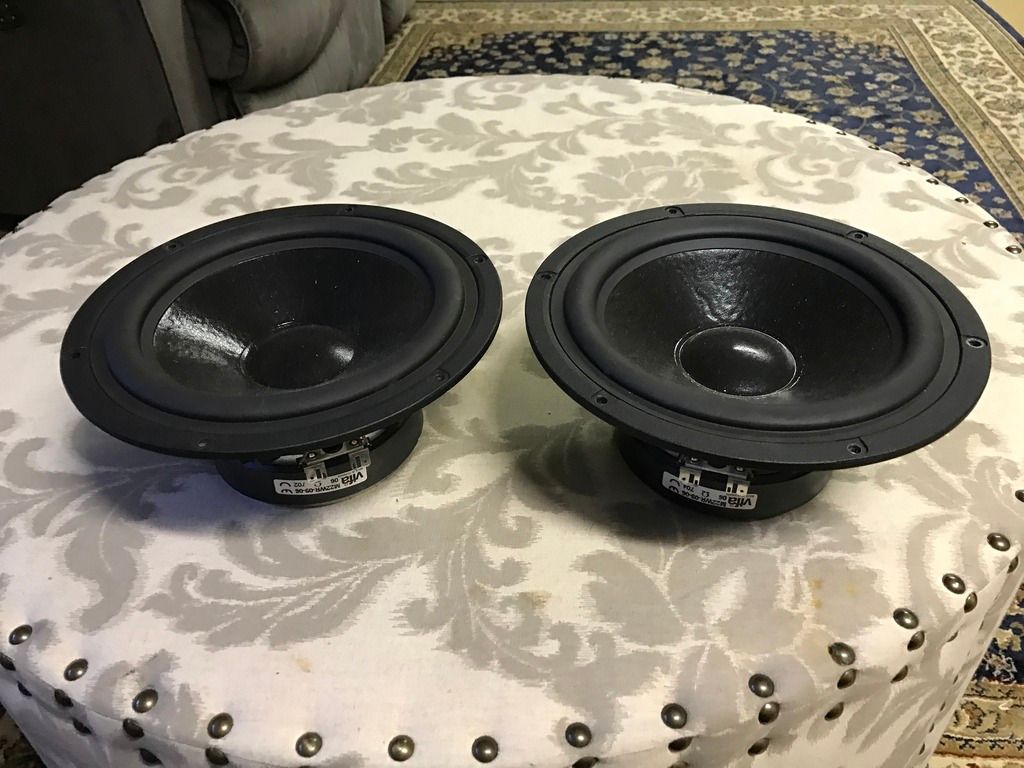 Not sure if there is must interest here but I have these Eminence 6.5" drivers that are described as being guitar amp speakers. I have like 7 pair. $30 a pair shipped?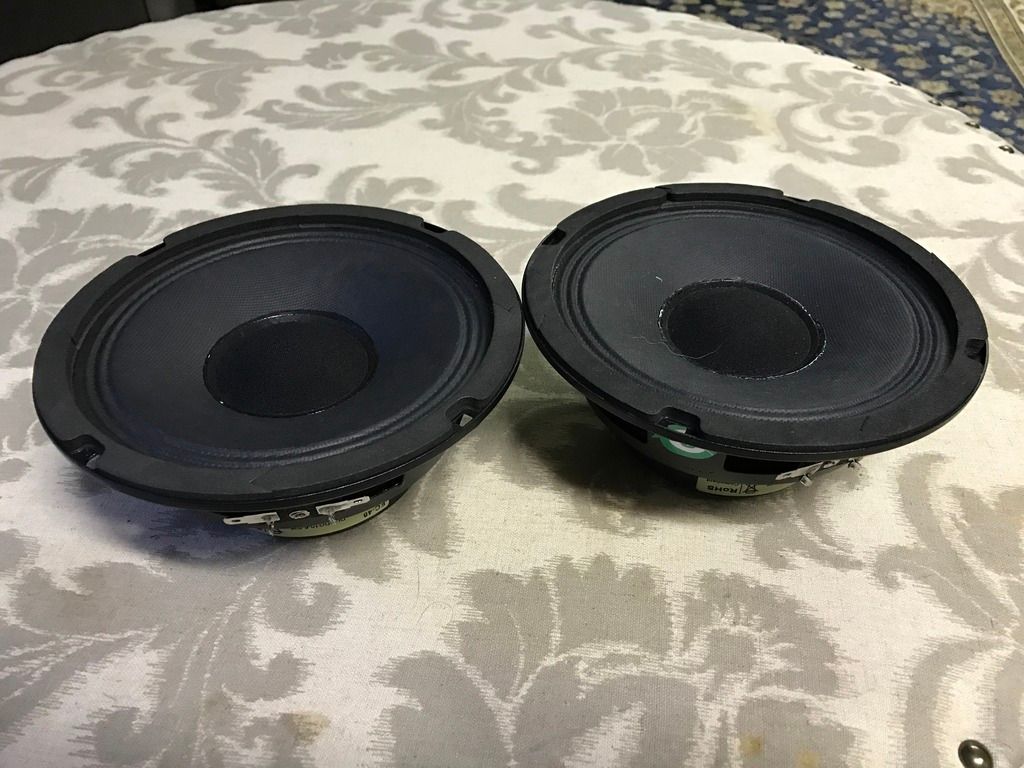 Dan