Dan, I am excited to see that you are inspired by this build. I was actually at a Goodwill looking for something cool to make a speaker out of, when I ran across this case. I did run into a few issues when I built this as far as the plastic flexing. I did not have to seal around the plastic, mine was really sealed well. However, I first used the drill case as the woofer enclosure (B4N). This didn't go well, so I quickly assembled a small internal box made out of 1/4 inch MDF which fixed all the flexing issues I experienced. I would assume something similar (maybe 1/2 mdf) would be all you need to fix that issue with a 5.5" long throw subwoofer. Although, you could simply try to create another seal on the inside. I all honesty, I never thought about that. But there are no rattles of any kind and i think you would have similar results.
As far as the plastic cabinet affecting sound quality, it didn't. Of course, once again all internal speakers are in 1/4" mdf boxes. Honestly the small BMR speaker probably didn't need this, but I made them anyway. And they weight they added was very minimal.
Here's a video of the completed project. round 2:29 I opend it up, if you'd like to see the inside. I actually did a whole video series on the build. You are welcome to check it out and ask me any other questions you may have.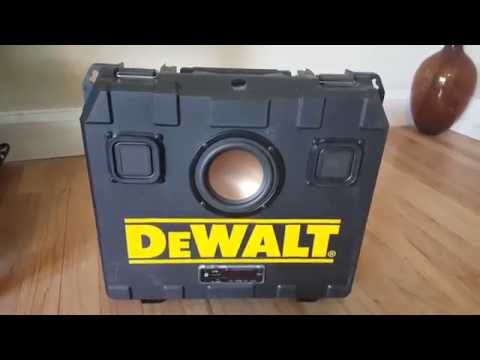 and here is the video playlist of all the videos
https://www.youtube.com/playlist?lis...AgtiyKM4RQk2iH