I never really got into Home Audio until I first heard Definitive Technology speakers. My friends father just built a home theater and had a few in his theater along with some Atlantic Technology surrounds and center. At the time, he could not afford Definitive Technology. Recently, I was able to purchase two Definitive Technology BP2000 towers along with a CLR3000. When looking that over, I thought this would be a cool DIY design. After all, not everyone has the space and or desire to dedicate to multiple subwoofers placed all around their room.
Before I go too far, I should explain the CLR concept and my design goals. The CLR series were MTM speakers with a built-in 8" powered subwoofer. The speaker actually acted like a full range speaker (if only had a full-range rca input not and LFE). Because of this, it was able to be used as a Center, left, right or you could run all three for a whole front sound stage. Being an MTM configuration, they could be placed in either a vertical or horizontal orientation. The speaker itself was rather large and heavy, but the advantage was you could have multiple subwoofers without having to take up the real-estate of stand alone subwoofers or to add to your stand alone subwoofers. Many people liked the design, the problem was cost. The CLR3000 was over $1,100 over 15 years ago.
So my goal was to design something comparable in size, but be more affordable for those who might want multiple speakers.
So I decided to clone it the best way possible. I used some small
5" Dayton Reference Woofers
due to their size and small box requirements. I kept them sealed, to give an f3 around 110hz. Which should be pretty perfect when crossed over with the subwoofer. The sub I used was the
GRS 10sw-4
(feel free to use a better sub if you want). I used this due to cost and preferred box size. And I used the
renown Peerless tweeter
to give it that flat top end (extends beyond 20khz) that is expected in a speaker like this and it's ability to crossover lower than other tweeters. I also paired the GRS sub with a
Dayton 100w plate amp
, that allows you to run the speaker full-range if you do not have an LFE output on your receiver.
I just did a complete build video found here: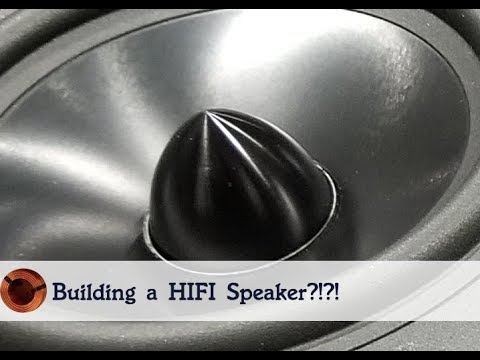 Here is the overview video where I talk about the objective and design aspect of the speaker.