After a few months research and soaking up as much knowledge as possible these will be my first DiY speakers.
These were designed for music only to be run off of the computer in my office which is a small ish room (11' x 11' x 9'). I listen to music with alot of bass (think Massive Attack or Bassnectar) and I like it loud. I thought I could pull it off in a medium sized (for a bookshelf speaker) box and not have to run a seperate sub.
I decided to go powered because they were going to be hooked up to a computer, I didn't want a seperate amp in the room as one more thing to turn on, and I wouldn't have to deal with a passive crossover. The idea was that I would EQ any irregularities out of the response with the computer.
The components I used are:
6-1/2" Woofer: Peerless HDS PPB 830874
1-1/8" Solk Dome: Dayton DC28F-8
Full range plate amp: Dayton MCA3545
The box is 11"w x 17"t x 10"d with roughly 15L of internal volume. I had some sheets of 3/4" (16mm) baltic birch laying around so I used that instead of MDF.
I tuned it to 40Hz ish so that the woofer wouldn't unload.
The green line is the woofer in free air and the orange line is the woofer in the box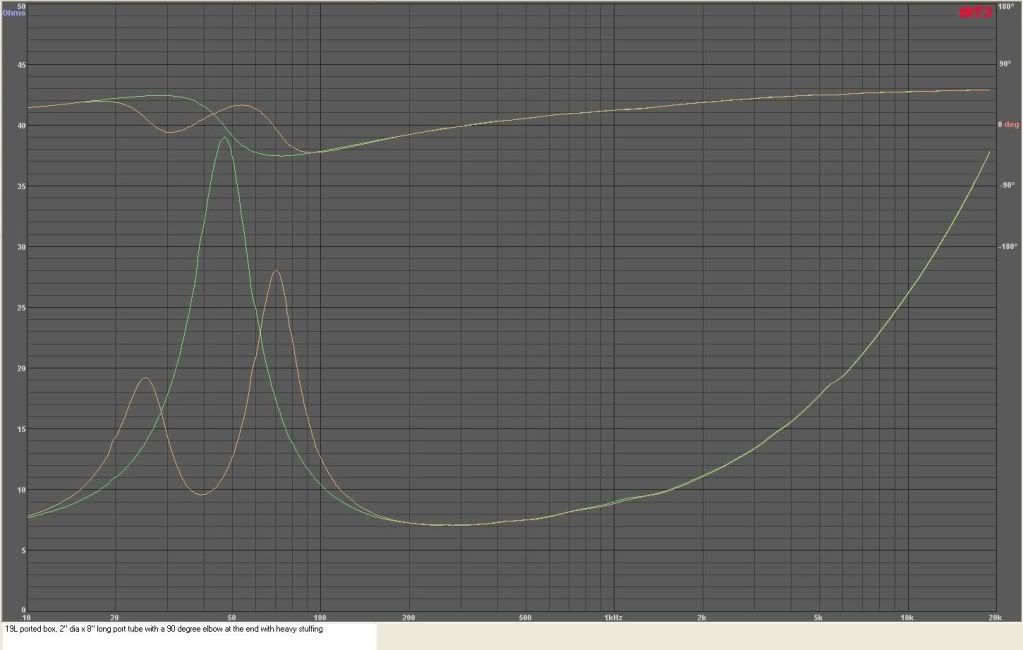 The elbow in the port sits pretty close to the amp. On a side note I offset the amp catty-corner from the drivers to try to balance the weight of the box so it wasn't too heavy on one side.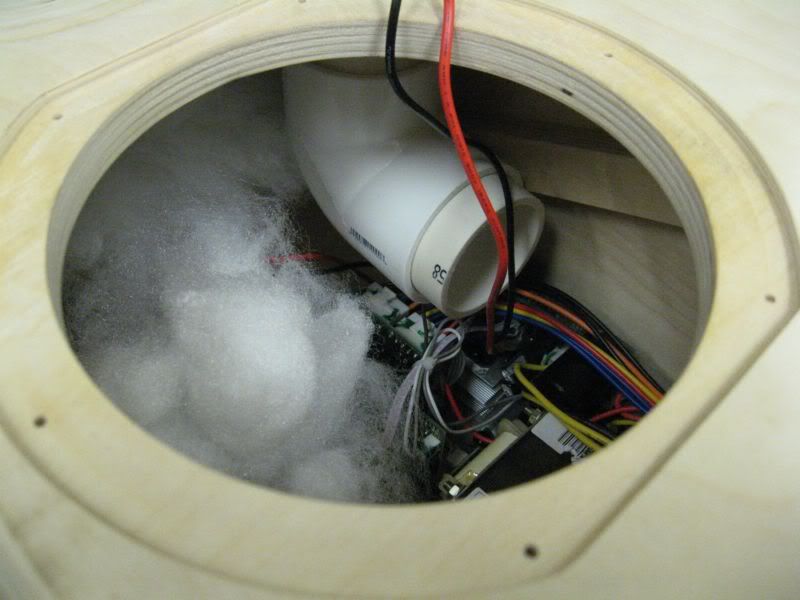 Here's the final response. This is on axis, non-gated, in the room at the listening position. Plots were taken at max power. The purple is the FR before EQ and the orange is after EQ, both have 1/3 octave smoothing.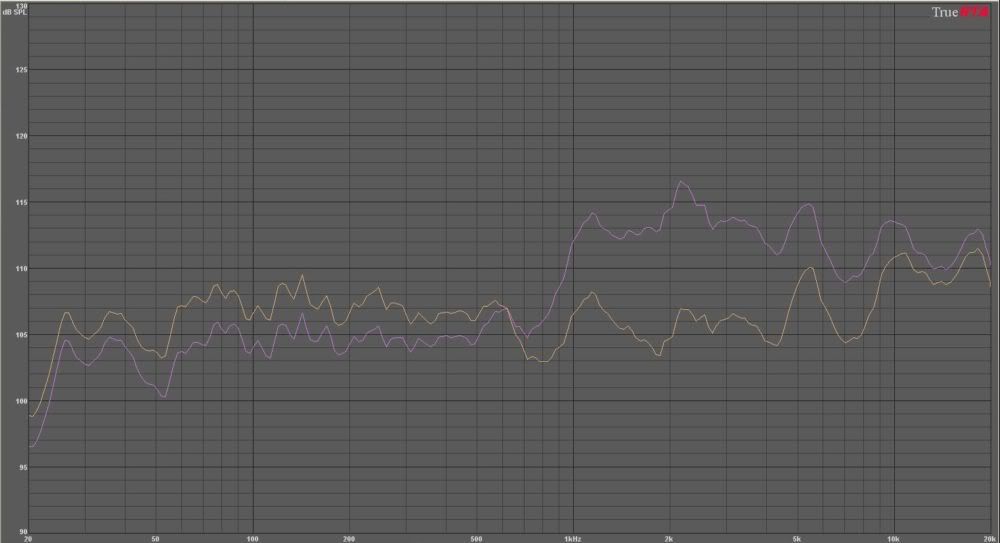 I only have a 10 band EQ right now, I'll probably grab my E-Mu card out of my other comp so I can have customizable EQ options.
Final thoughts: They work great for what I wanted, loud deep bass. They don't have any problems playing bass heavy music tracks at full volume (106db). They run into some probems with movie soundtracks that have < 30Hz material in them. And I still need to paint or finish them.