So once upon a time.. i bought a $300 Jet table saw, it sucked. I could not get an even straight cut with that thing..guide moved blade seemed to move ect..
so it got me thinking there has to be an easier/better way to do this.. and i wanted to build multiple speakers at once. As you all know cutting takes seconds, setting up takes a lot longer.. so i had an idea.
i call this method "Cold Rolled" and also how i deal with expansion lines.
this was a little tricky.. next time im going to have to refine this.
Proof of concept.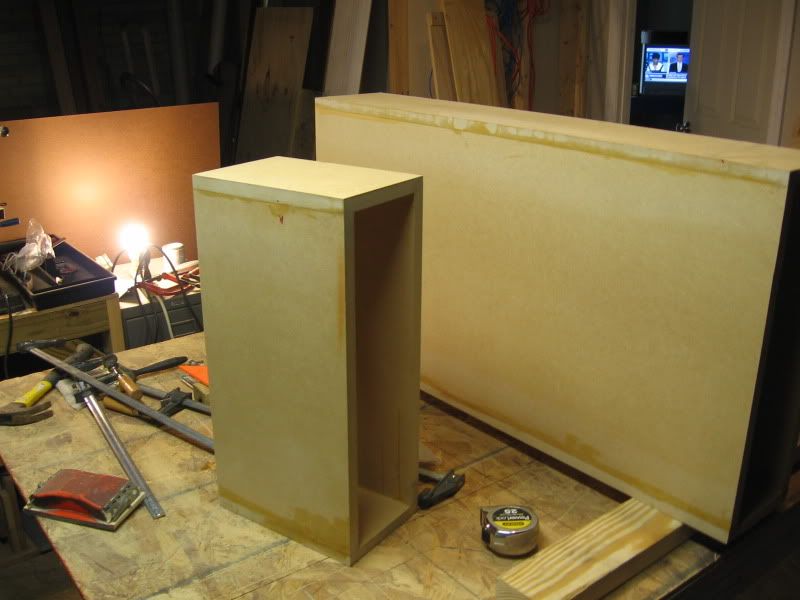 All faces laminated in 1/8in masonite.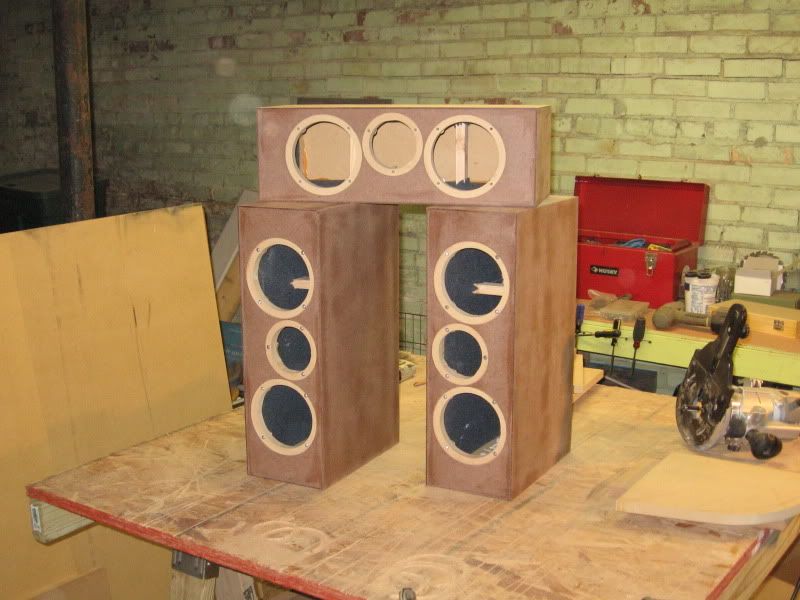 Adding the masonite made the cabs sooo much less resonant. Its a much tougher harder smoother surface..night and day.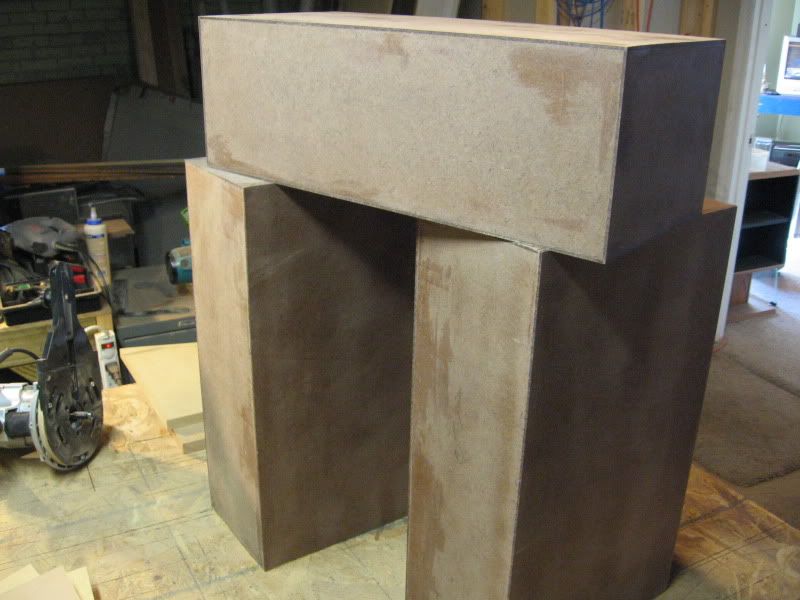 Wings!!!!!!
With the 1/8 masonite i was able to get a 3/8 roundover without cutting through to the mdf.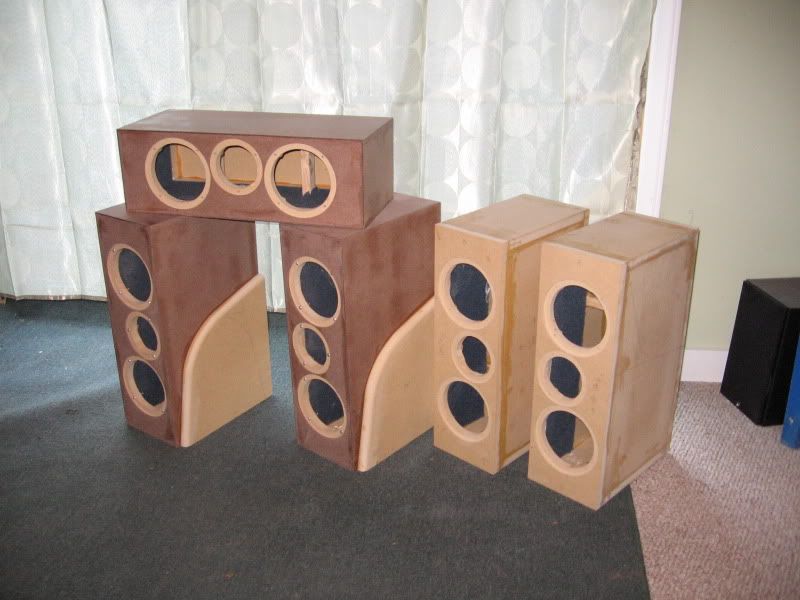 I filled any seems with glue then primed with regular polyurethane. Im going to change this. If i can tint the poly or something..it just seemed to need a lot of paint to get a good coat, and with the poor lighting i couldnt really see very well.
Painters touch oil rubbed bronze satin. In sunlight i can still see the brown of the masonite..oh well...they still look great.
My Gigers..Tritrix 15L sealed, enjoy.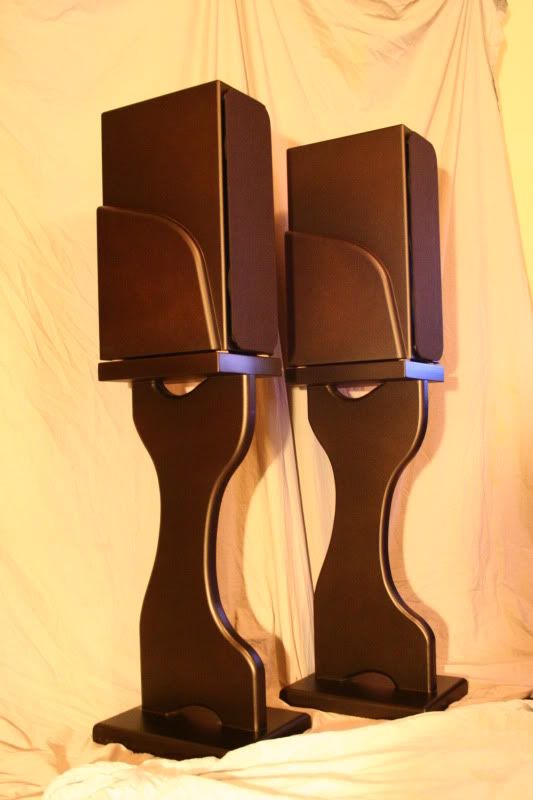 10in DVC 2.4cf, 100w