With all the recent talk about waveguides, I figure I'll post this one up. It's a high sensitive home theatre speaker. Runs about $200 each including all materials.
Sounds good and goes real loud. Takes an absolute beating. Designed to be used with a sub. It uses an SB tweeter, Dayton 8" waveguide, and Silver Flute 8" woofer.
It's fairly large. Here it is under a 50" tv, about 2' in front of it.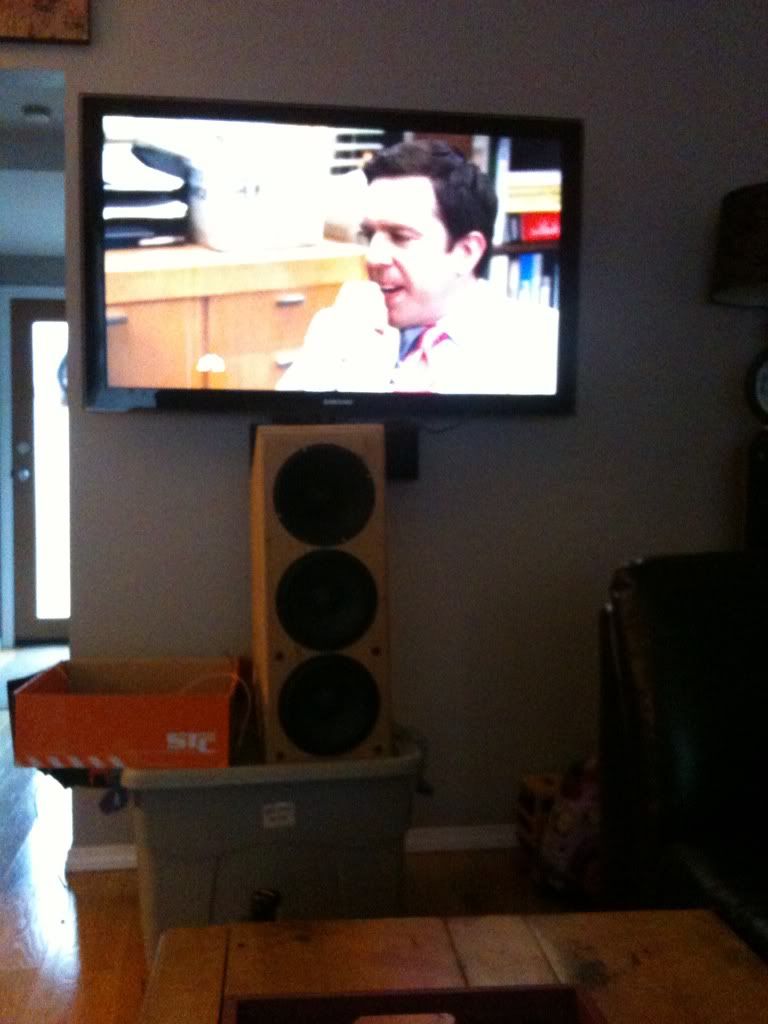 I am jumping the gun a bit because I haven't totally measured it. I wanted to get off axis measurements, but ran into mic problems.
EDIT - CHANGED THE DESIGN
Some design comprimises were CTC spacing, with the lower woofer running up to the xo point and NOT shaded at all. Also, the cabinet is sealed to save space, so the bass extention is very bad, as it is meant for HT use and is meant to XO to a sub.
I'll bump this thread sometime in the future when I can get better measurements of vertical and horizontal response outside. Also, once I finish it in flat black I'll add the photos.
Thanks for looking.