Hello all,
I did have another thread goind in tech talk but I'll put in a project thread here. Its also posted over on HTS.
Just a little info on my build.
Currently I am using an older model 200 watt amp to power this so I'll not be completely satisfied until a more power appropriate amp is purchased. The project was only approved if I could make it appear as an end table in our living/HT/Kids play room in accordance with the wife. It will be down firing and be finished in red oak since it's locally available to me. I didn't take as many pictures as I should have and am missing one of the final bracing. I will do more of the finishing and listen impressions once I get a larger amp (recommendations welcome). This is my first attempt at a HT sub.
Outside box dimensions are 20.75x24x24
After driver and bracing and port volume subtracted I have about 4.40 cu.
Ports are 4"x31" with what I'd call semi flared ends.
Double 1.5" front baffle with posted mounted just above the driver.
Driver on the work bench.
Current weak amp being used to test.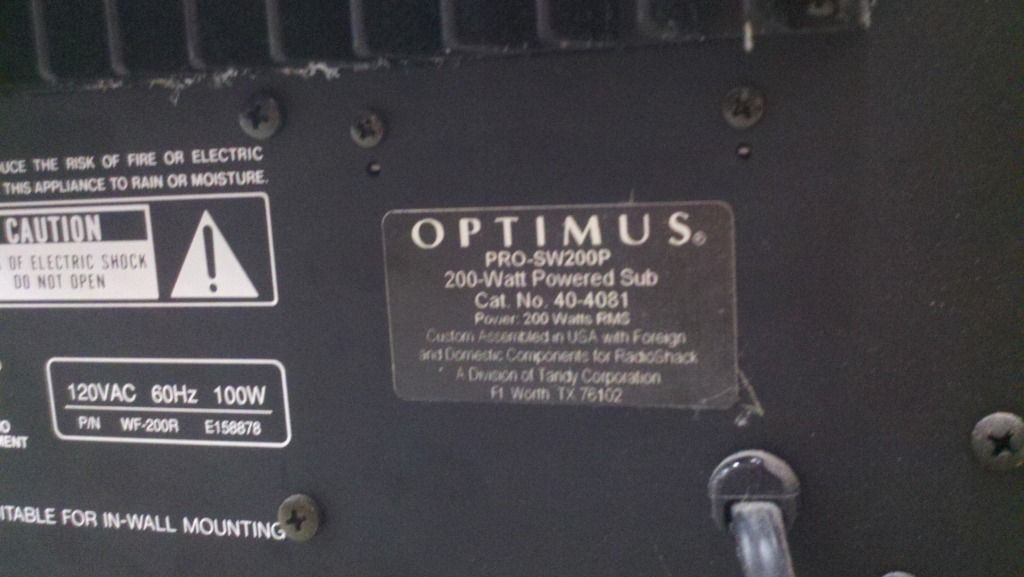 One brace and ports installed. A rounded edge circle of MDF was used to create a "flare" at the end of the tube. And alot more bracing was installed. This is were I had my picture failure.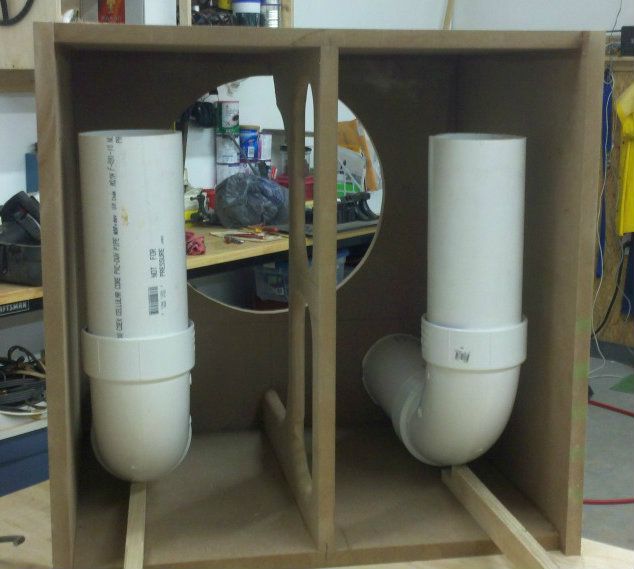 I could not wait to test the driver. Here it is in some sloppy bondo.:whistling: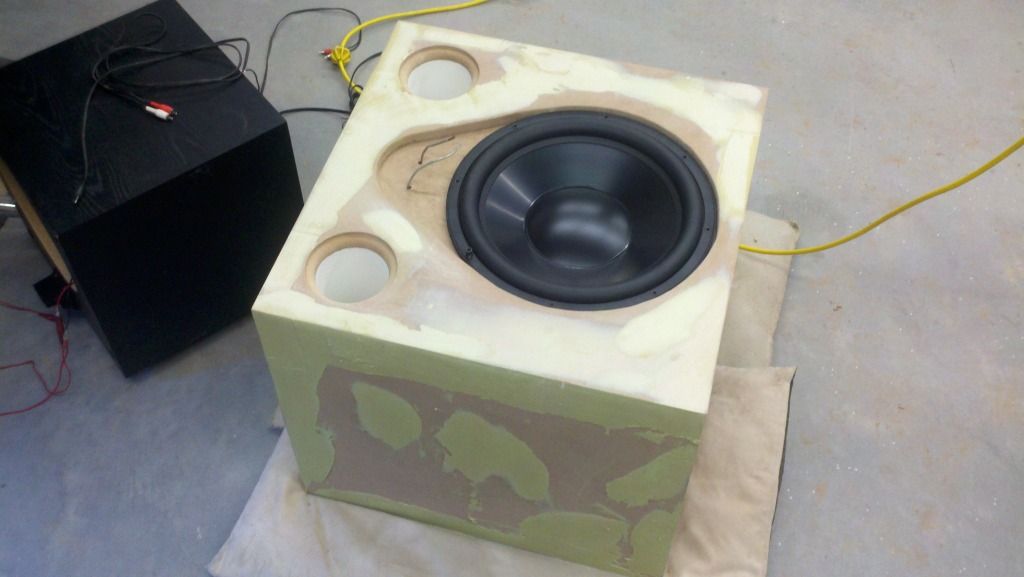 Veneer...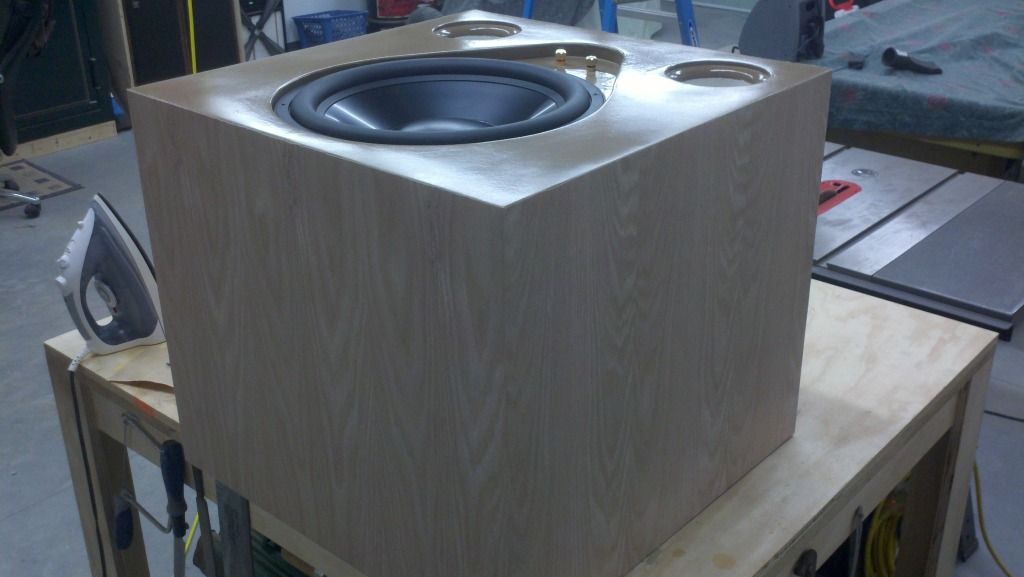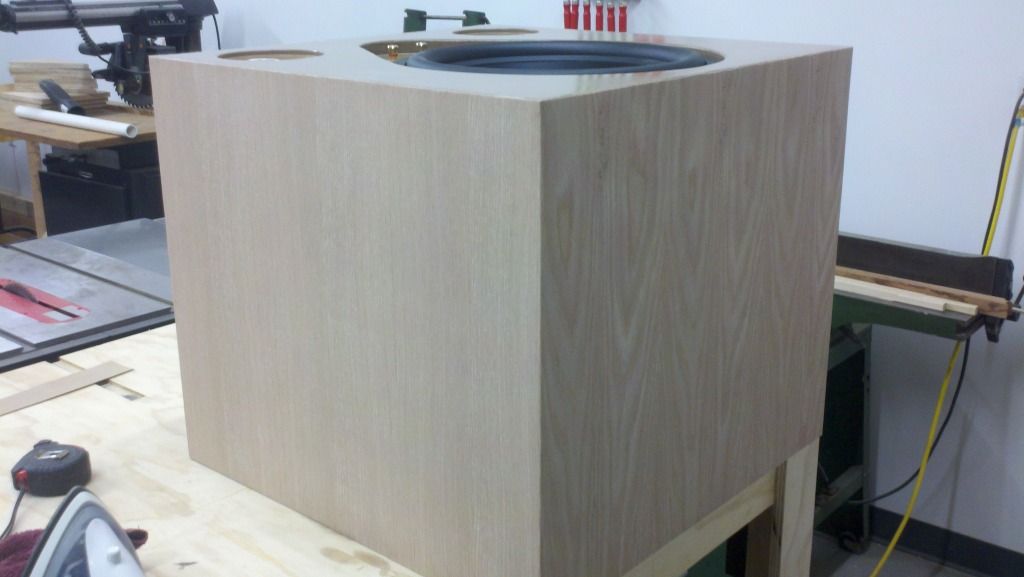 This is were I'm at now. I'll be trying to finish it up this weekend and post more pics.