I haven't seen too many Nano Neos lately...this is my forth one…just throwing it up here to bump up a great design. Thanks as always, Chris. I knocked these out this week for my friend's daughters….it will replace yet another crappy plastic pair of PC speakers. The MDF cabinets are from
Erich at DIY Sound Group
.
I finished this set with Dayton's Silver Vinyl Laminate that I picked up on clearance a while ago. I don't think they even sell it anymore. I applied the vinyl laminate on the side panels only and then did a
Duratex
roll-on finish around the top, back, bottom and front. The color scheme should match my friend's black PC equipment nicely.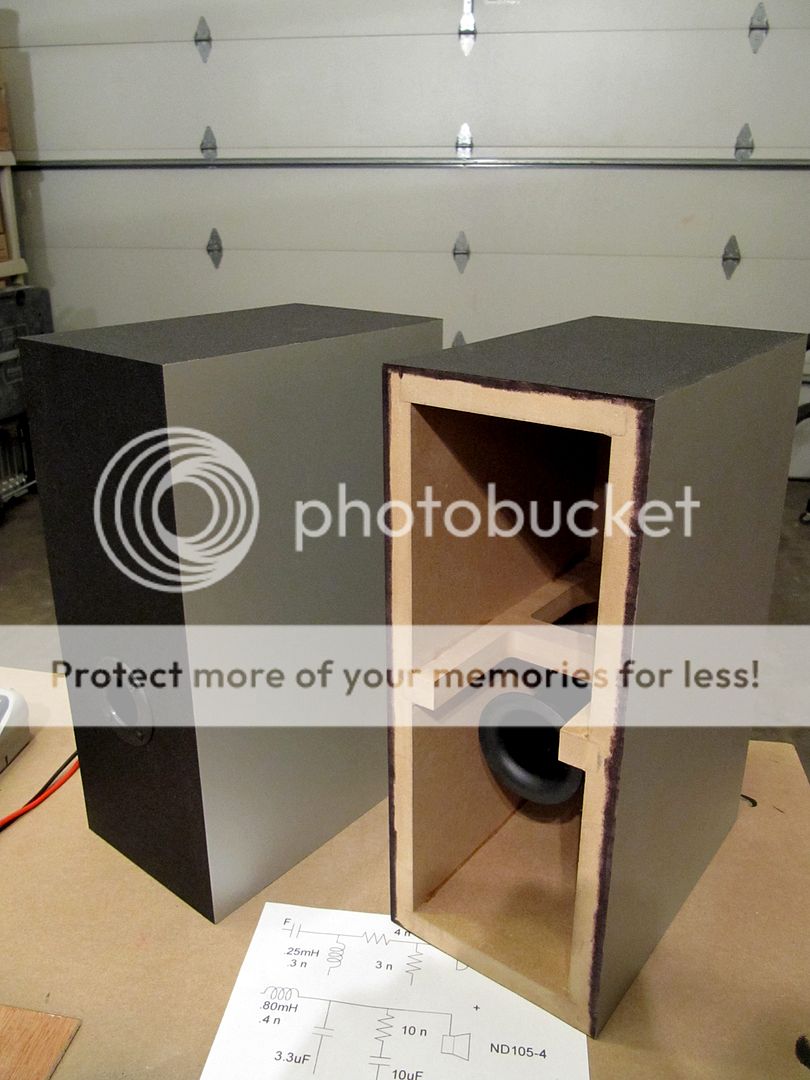 I lined the back interior wall with
1" PE Sonic Barrier
and then the tops and sides (above the brace) with
UtraTouch denim insulation
. I left the bottom sides of the cabinet unlined….just trying a small subjective experiment to see if it really makes a difference. I'll go ahead and say that I couldn't detect anything good or bad about the way I lined the box. They sounded fine to me and every bit the same as the others I have built with Chris' 8-element XO.
These are paired up with a
Lepai TA2020
of course….
And as always, I swapped the packaged PS in favor of a
12v5a PS
. I can usually find these either at Amazon or Fleabay for right around $8 shipped. Make sure you get the one with the 5.5mmx2.5mm plug.