Just finished a set of Mzisserson's New Horizons.
I used some hardwood (maple or birch) glue-ups a neighbor had made for shelves.
He gave them to me when he got divorced. There are about 5/8" thick. Nice wood.
Ran out of the wood for the bases, so I used birch plywood and edged them with the remaining hardwood.
The speakers have relatively prodigous bass and really sound much bigger than they are. Really nice.
I was amazed in the weight difference between the RJB Microbes and the New Horizons, neo + thinner hardwood vs. shielded + MDF.
These would make a great small room stereo speaker set. It is too bad they have been pulled from the public domain.
Fortunately, I copied the XO to my computer when I bought the drivers a long time ago.
Build pictures:
http://s126.photobucket.com/user/akr...41867752701292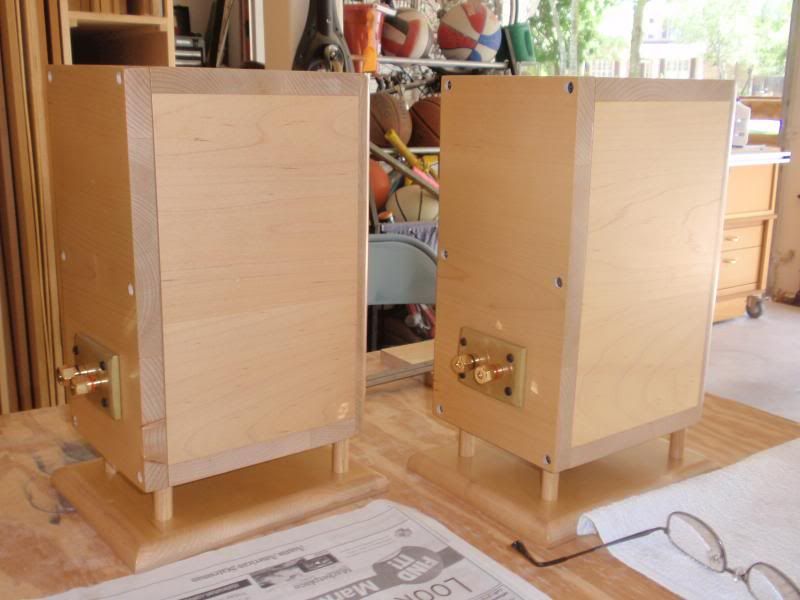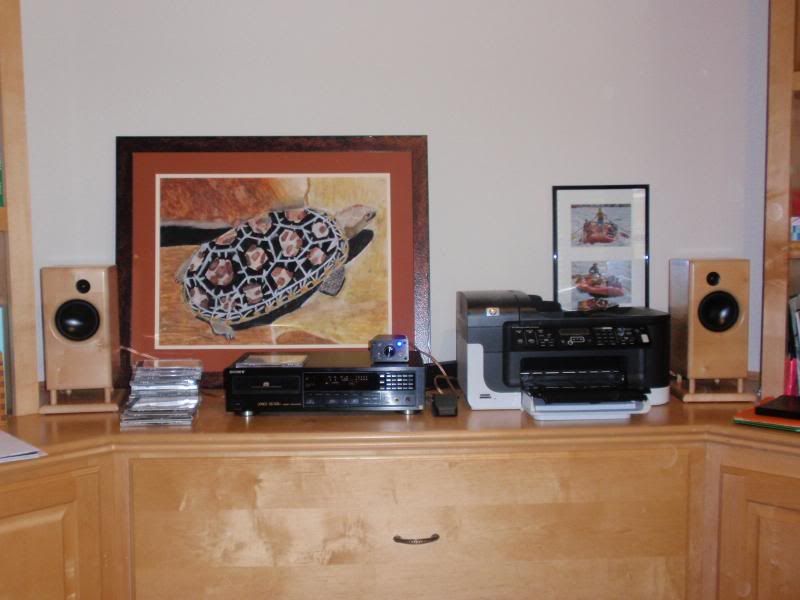 Andy.