Here's my take on Paul's Sprite, many thanks btw cause this thing kicks buttjoint! I still have a fair amount of work left, but I couldn't wait to listen to it.
Component-wise I used the parts for the Sprite, then added an LP-2020, 12v 7ah CCTV battery and a usb cigarette lighter adapter.
I increased the width and depth of the Sprite to permanently house the LP-2020 in front and provide a storage area at the rear for the battery and other accessories. The storage area will have a locking, hinged lid to keep things in place during transportation. Terminals will be located in back so the speakers can do double duty in my garage. I'm trying to make the unit self contained and very flexible. I may add a cigarette lighter instead of connecting the usb adapter directly to the Lepai.
Out of the 4 x 4 sheet of birch ply I used about a 26" x 48" piece. I think I could have made it work with a 2' x 4' sheet, but it would have been tight. Another thumbs down for big box birch plywood, which I purchased purely out of convenience.
The front
Where the Lepai will be mounted with through bolts
Double checking to make sure the baffle lines up as expected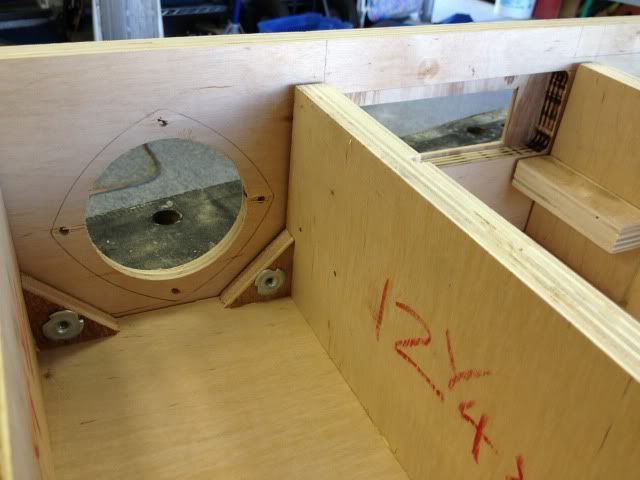 My homemade ports (the little piece is there to keep things lined up while the glue dries
I soldered all connections except to the terminal. I routed a 9/16" relief to bring the Lepai closer to the face of the baffle.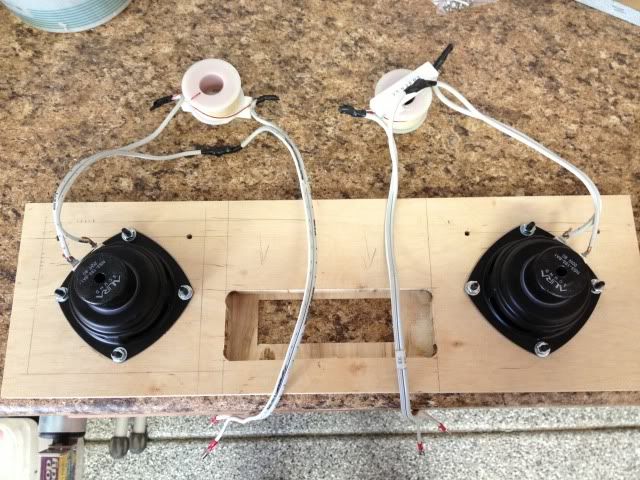 The hex head through bolts with a washer and a lock washer. Hex head bolts are also used to hold the baffle in place.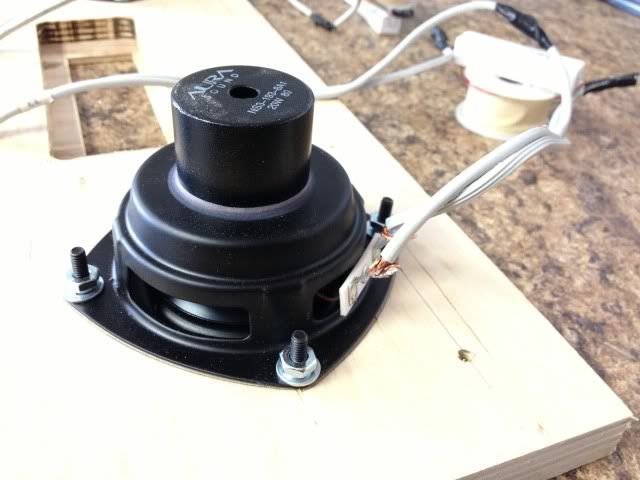 Another pic of the front
It's current state