Re: An independent Sprite
Made a couple upgrades this weekend.
My main issue was chuffing which occurred when using the receiver in my garage, since the Lepai doesn't have enough power to push it to that point (not sure what the technical jargon would be). Everything was disassembled yet again, and a 3/8" radius was used on both ports. I'm happy to report, after listening to the song which made the chuffing apparent, it's no longer an issue.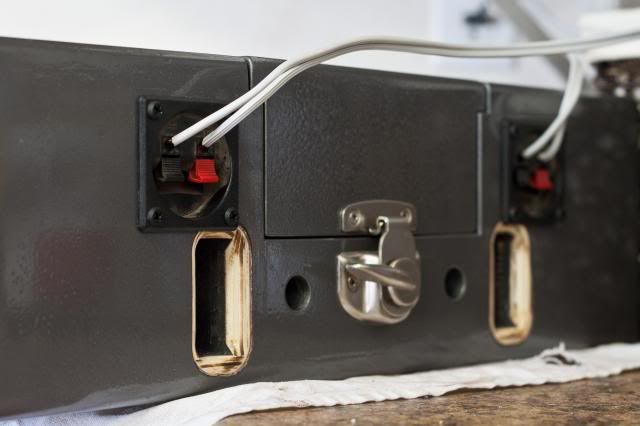 Weather stripping was added to seal behind the front baffle, which is a tad tall and holds the baffle about 1/16" off the box once tightened down. A recess for the weather stripping would remedy the problem but it would also weaken the glued in place T-nut mounts.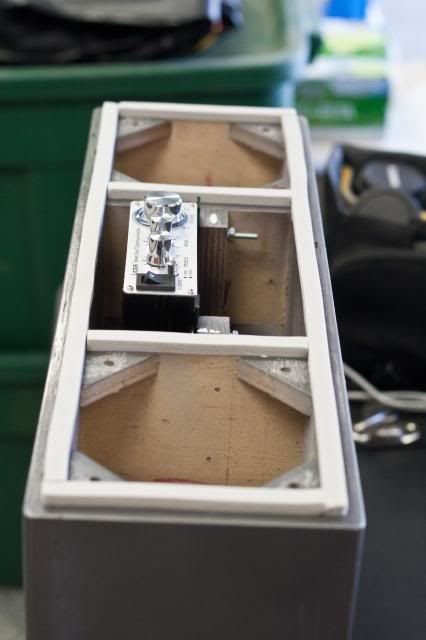 A handle is definitely needed for this thing so I locally sought out a low-profile handle. None of the big box home improvement or music stores had one, so a handle was scavenged from an old Crate guitar amp.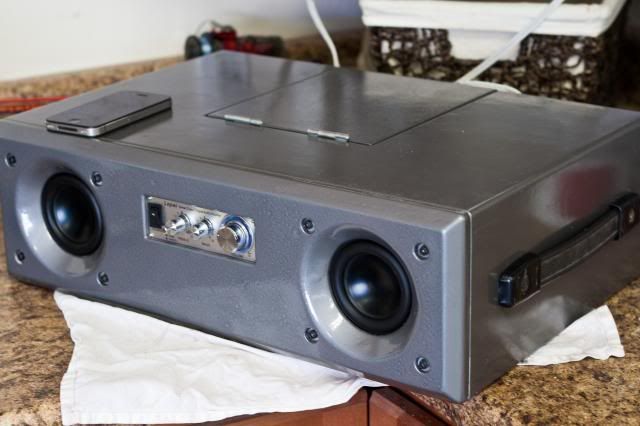 A recoat and a couple coats of clear are definitely needed. It's already showing some battle scars after only one quick lake trip. Even with the low power of the Lepai, this combo gets loud enough for my excursions. The volume usually doesn't make it past 9 o'clock as I'm not trying to bother anyone. So all in all, I'm very happy and am still scheming improvements.