I recently finished the matching ZDT3CC center channel to my ZDT3.5s, finished last year.
To match the curved ZDT3.5s, I also curved the top of the CC (though installed in it's cubby hole you can't see it).
To fit it in the afore mentioned cubby, I had to modify the dimensions (life is full of compromises...). I built the sealed version and changed the depth to account for the curve and height differences. May make a difference to the sound, but I can't tell and it sounds good to me. Certainly better than the previous Dali Suite 1.7 CC (5.25" MTM), which didn't sound bad, but dialog is clearer now and music better matched.
Like on the ZDT3.5s, I used 3 layers of 1/4" ply (2 x birch ply and 1 cherry veenered mdf). Simple wipe-on poly for the finish and semi-flat black spray paint for the baffle and end caps. Still need to make a grill for it.
Now I need to build matching surrounds and a sub or 2 to replace the last remaining commercial speakers in the main room. I am thinking of making a pair of RJB's Microbes in a similar curved cabinet for the rears.
Here are some pictures and a link to more build pictures:
Another front view:
The back:
In it's cubby hole: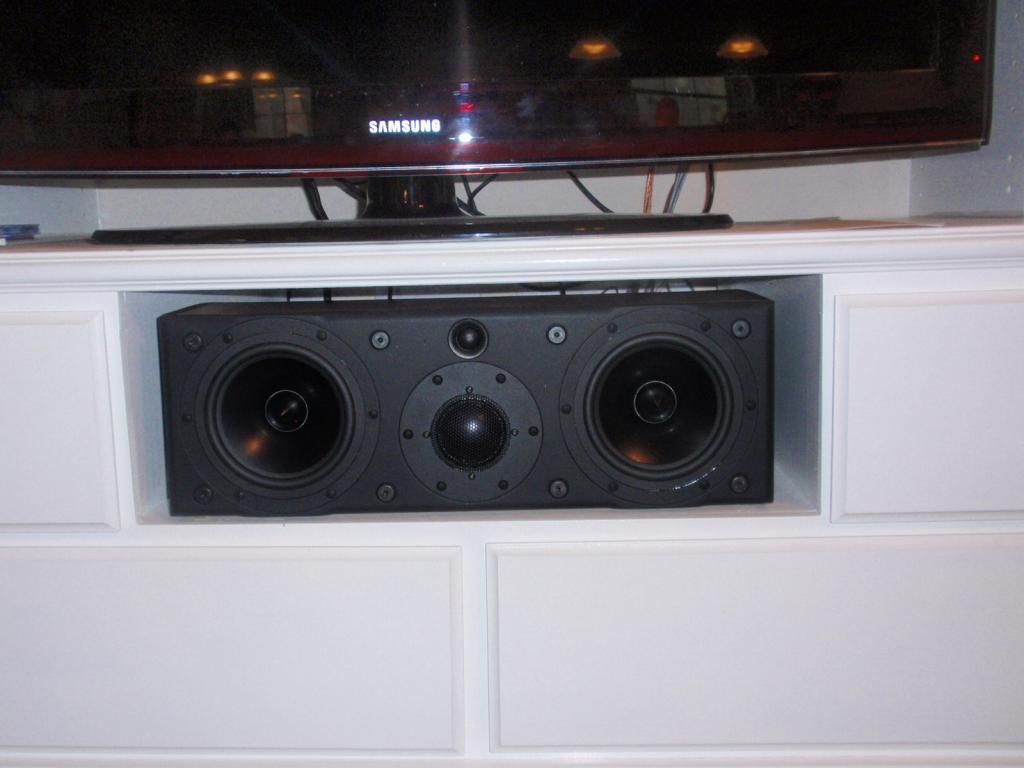 Here is a pic of the matching tower: