There has been a few of the Classix II build threads on here, but no alternate pics on the crossovers, IMO.
So, I have a few pics on my build, nothing fancy, but it's solid and it sounds good.
Initial layout of crossover
. I have it on a 5x7 piece of plywood.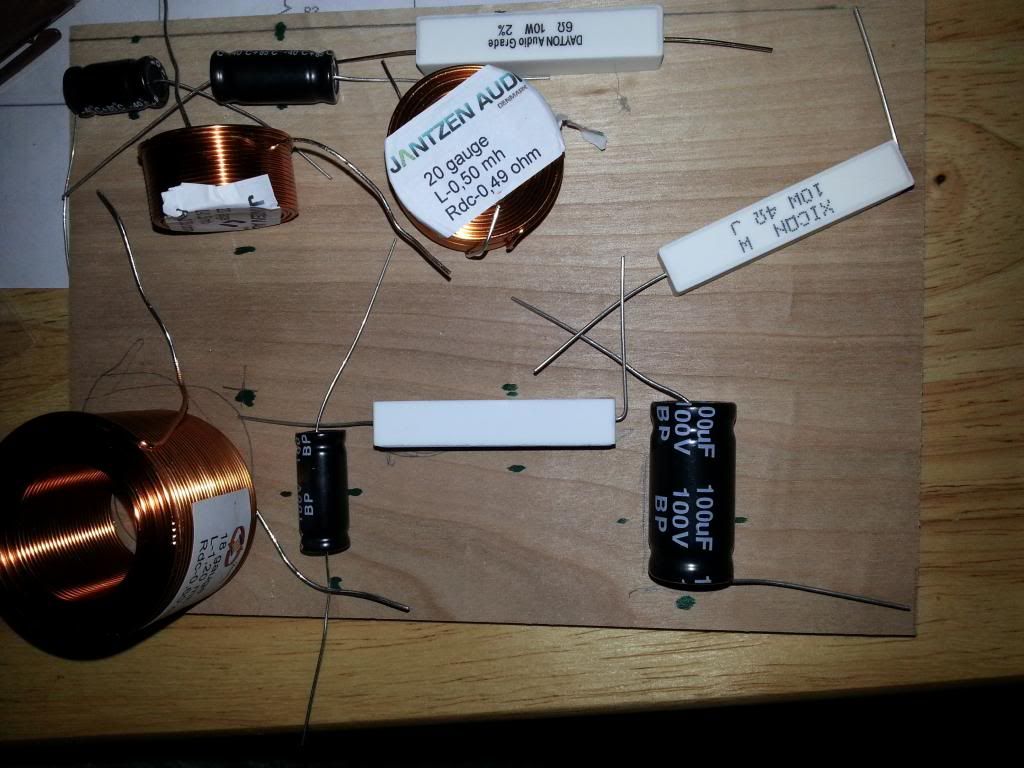 Then I tied them together
Then I soldered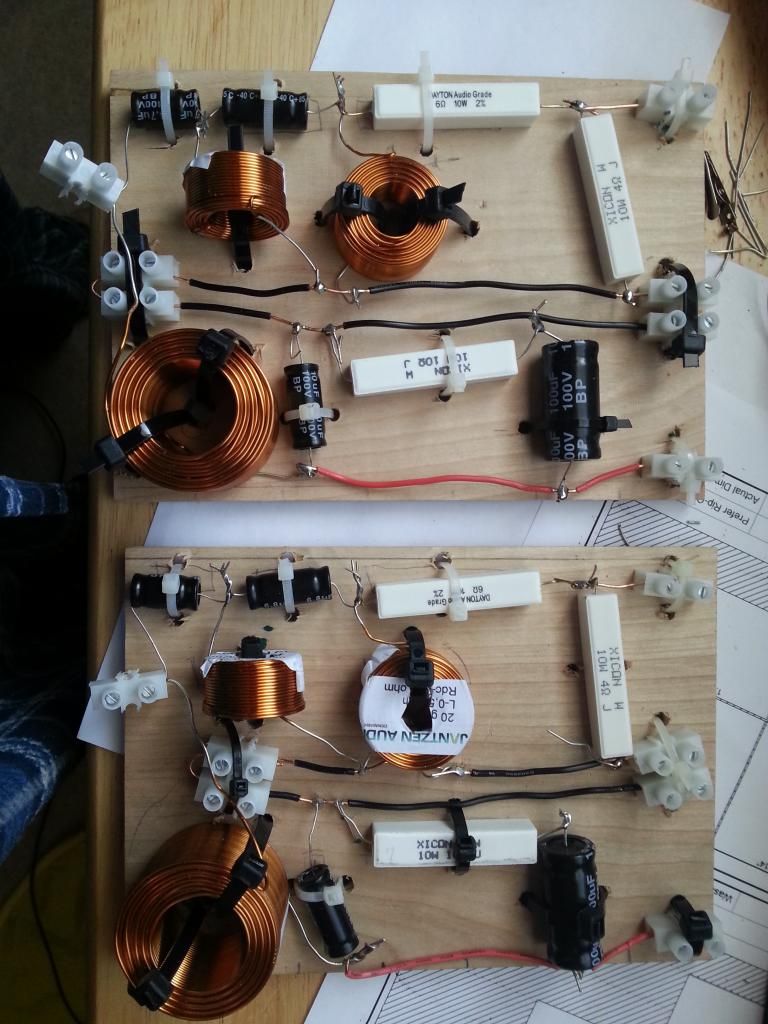 Here is the cabs I cut and put together, I save more than a few dollars cutting them myself.