Hi all. Hope some people find this interesting. Build thread is over on avsforum. It uses Celestion FTR12-3070C woofers.
I molded the waveguide into the baffle and made grills to reveal that. I figured grills weren't very important for the waveguide as it's not like a dome that can be damaged. I did want to protect the woofers though.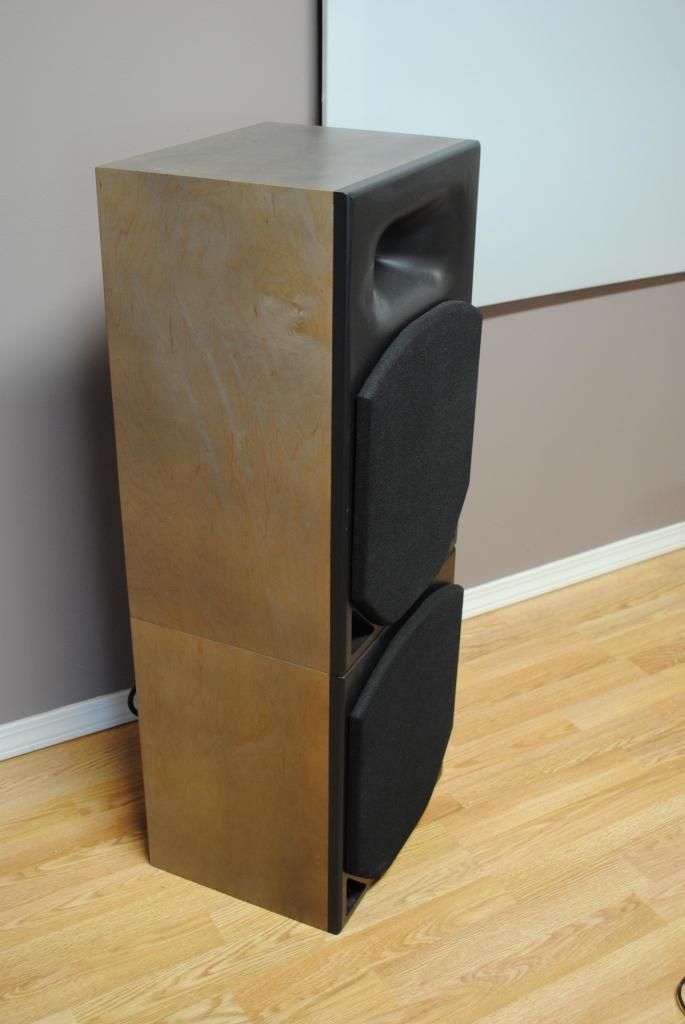 Ground plane of the bass response
On axis, 30, and 60 degrees

With and without the grills.

Was a lot of fun building and ringing them out. They have insane output of course. I've used them for an outdoor movie night, as monitors for an outdoor concert (different XO), and taken them to a blind comparison where they were well liked. When you crank them up with dynamic classical music they vibrate my chest cavity on big dynamic passages and for movies they are simply clear and unflinching on every impactful explosion. I cross them to my sub system consisting of 6 sealed CSS Trio 12s at 60hz which provides a truly full range movie experience.
Thanks for looking