I've done several speaker builds recently and figured I needed more amps to power them. I have had several TPA3116 amps (
YJ blue and black
,
YJ HiFi TPA3116 2.1
) and think they ofter good sound on a small budget. After reading some good reviews on other forums, I recently picked up few
dual TPA3116 D2 boards
that come with a switched pot and both a 3.5mm input and audio input header. Did I mention they can be had for under $13! I needed an enclosure, so I stopped into a local thrift store and found several candidates each around $2. My wife liked this one the best, so I went to work. It started its life as a music box that played "Speak Softly Love", but will now play any song. It was tight (the speaker output wires are just under an inch long), but it worked out. I was unable to fit the power connector I had on the back panel, so for now the 90W laptop brick is hard wired. I didn't like the knob it came with and it didn't fit once the board was mounted in the box. I have an aluminum one on order, but was able to repurpose a knob from an old plate amp for the time being. I found that the color coding on the input header wires for the RCA jacks were backwards, but it was an easy fix. I didn't drill a hole for the 3.5mm jack as this amp will be used with a raspberry pi/I2S DAC/RuneAudio setup that can been seen in the pics below.
All in all, the amp turned out great and sounds just as good. No on/off thump, but just a bit of noise I need to track down.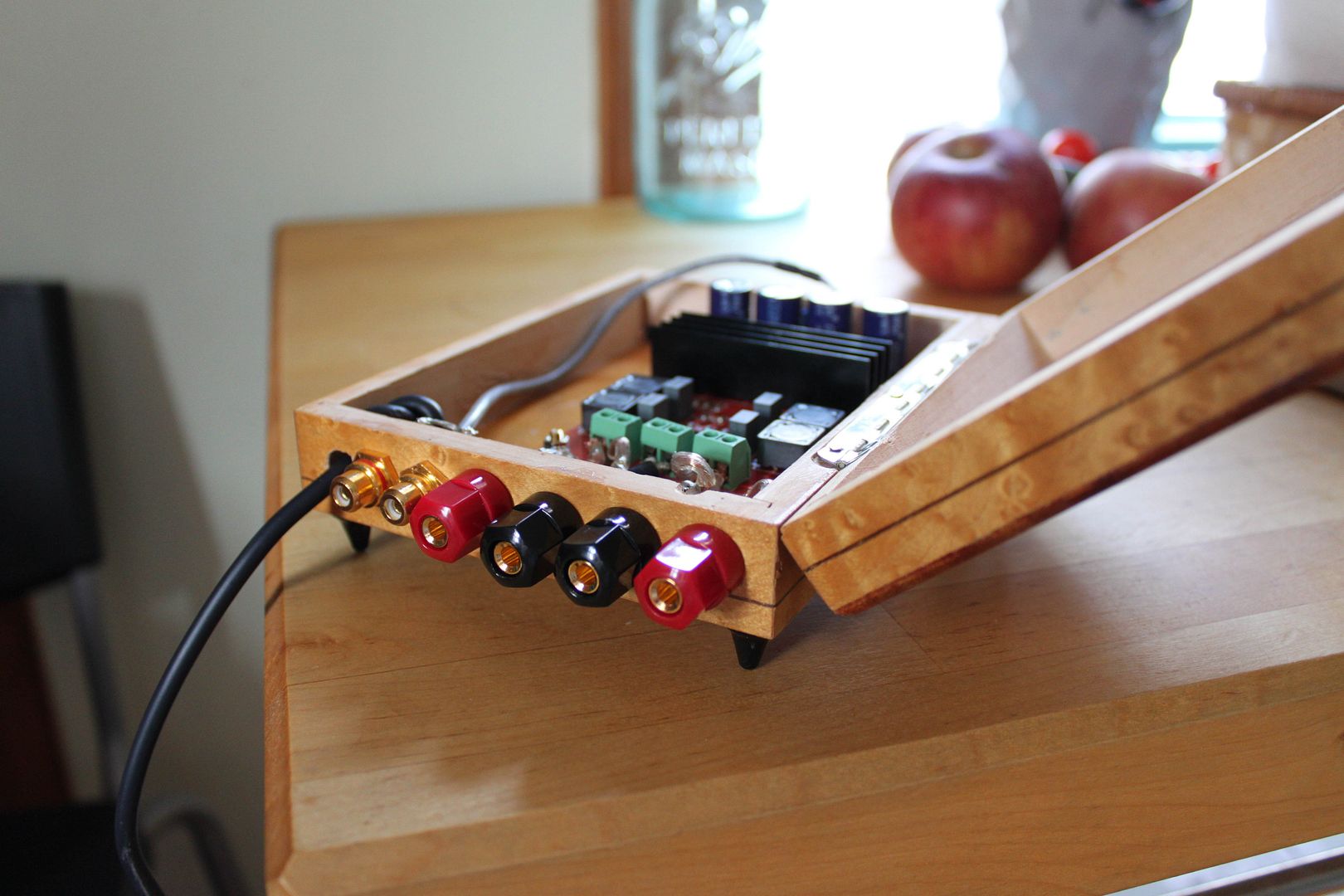 -Nate