Hey all,
So I wanted to start this off by saying that I've seen threads like this and they have been taken as bragging. I am in no way bragging, everyone finds cool stuff. I was just wanting to share the cool stuff I found and also was hoping to get some assistance or advise on what to keep, what to get rid of, what's good, what isn't, and also hope to get some ID on some unknown drivers.
I answered a local Craigslist ad for audio equipment and got an answer back. I met the guy at a storage unit and when he opened the door I was in a bit of audio heaven. His uncle had passed and was a bit of a collector and when I say collector his nephew said that he got rid of all of his dishes and cookware and only ate out so that he could store audio drivers in his kitchen cabinets. I asked what it would cost for him to part with the lot and he threw me a disgusting number, well under $1000 (I'd prefer not to say a price). I told him that if he took his time that he could easily add a couple of zeros to that price and he had no interest. He wouldn't take a penny more and I wouldn't give a penny less, plus he preferred not to have to deal with meeting other people and just get the storage unit unloaded as he only rented it to hold his uncle's things while his house was being sold. I folded down the seats of my Jeep Grand Cherokee and absolutely stuffed it and it took 4 trips to haul it all. When I say stuff, I mean I drove home with a turntable in my lap and couldn't see out of any windows while driving home my first trip. Also about 95% of the drivers seem unused, never mounted and the terminals are free of any solder or scratches from terminals ends.
So here is what I found...
After I got it all unloaded into my living room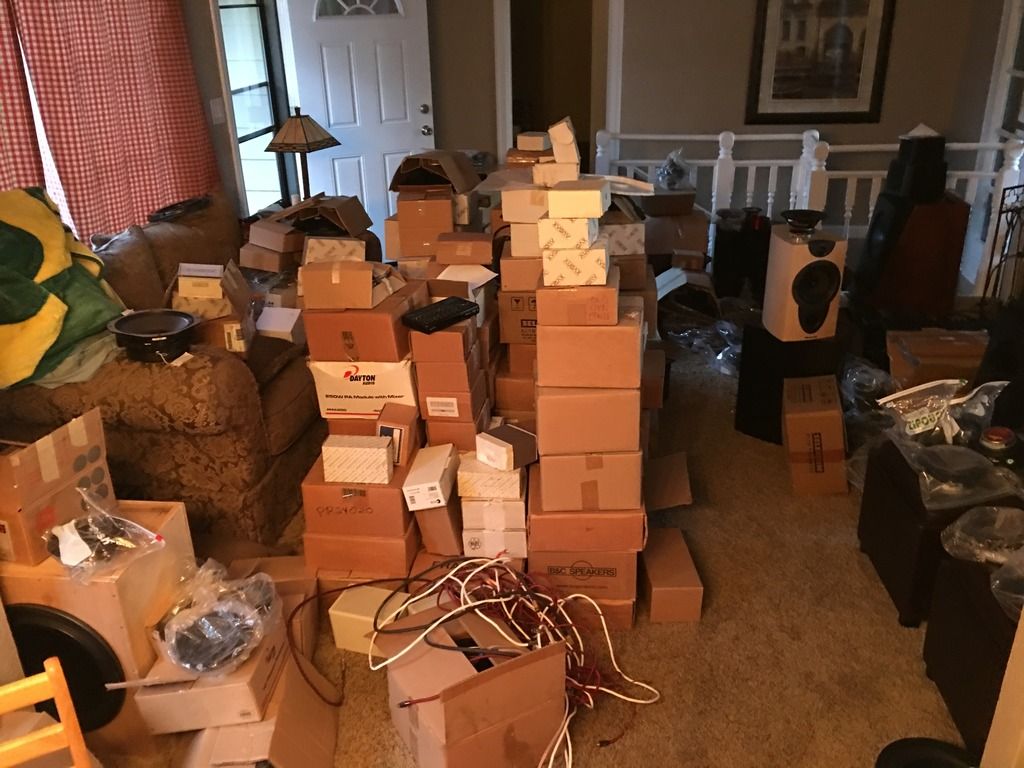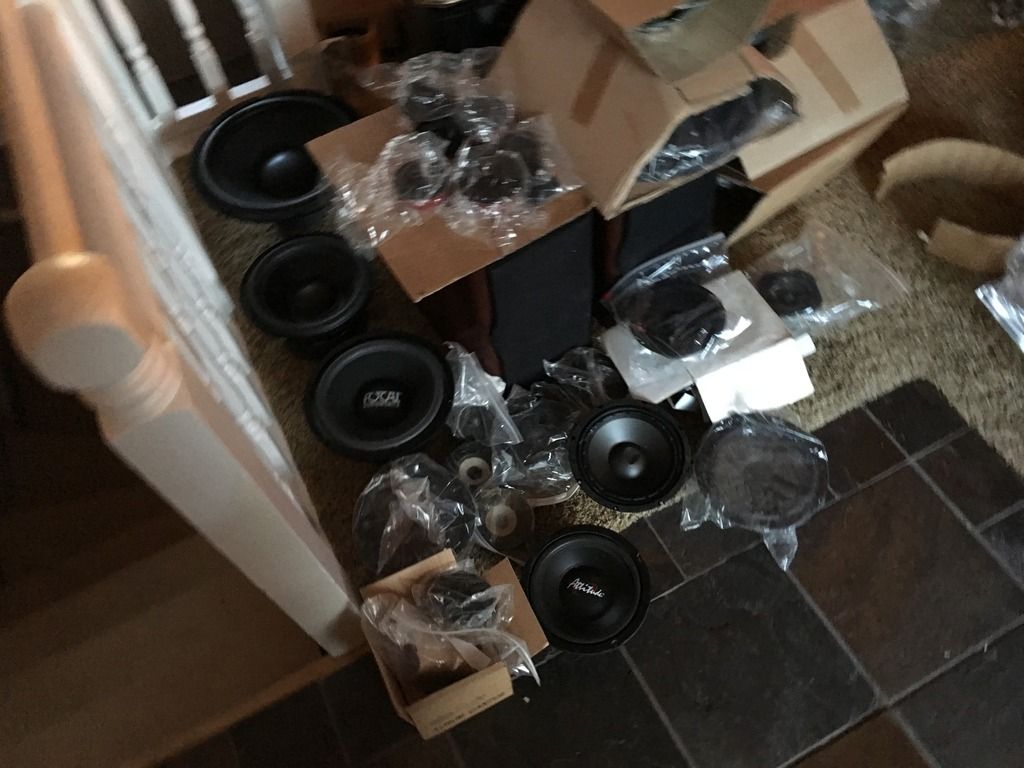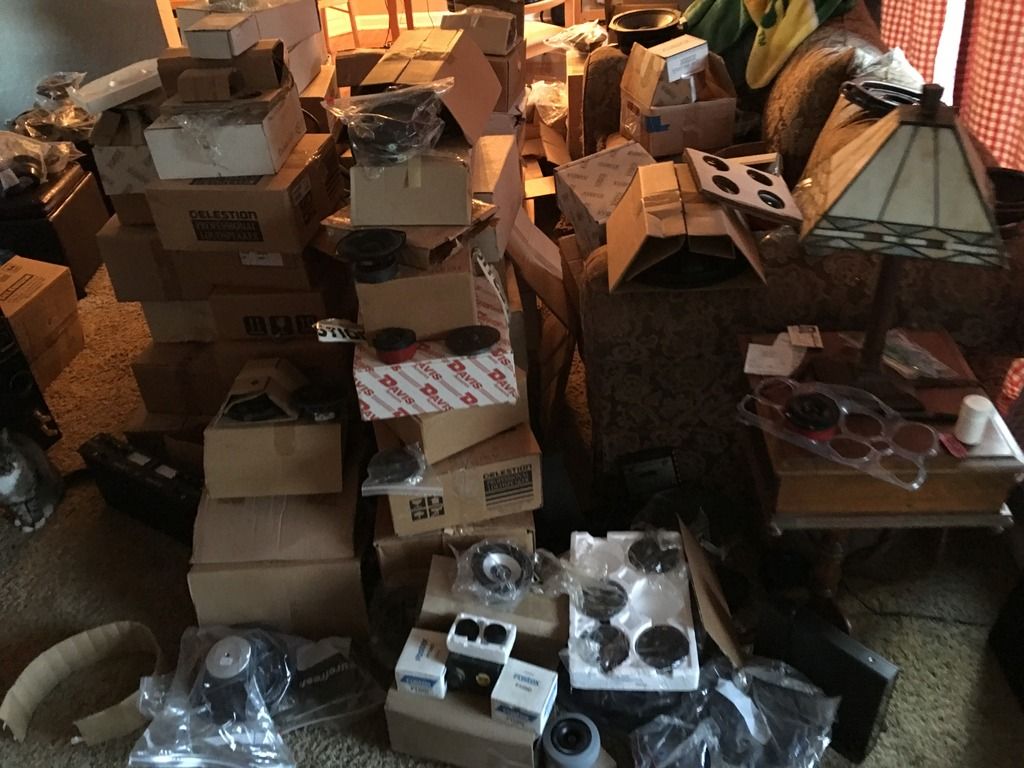 Now onto the stuff, I categorized it. it took me awhile.
Oh and to mention, for some reason I got a lot of odds and a few single drivers. I'm sure they miss their partners.
3 Audax AM210Z2, I believe these are Aerogels correct?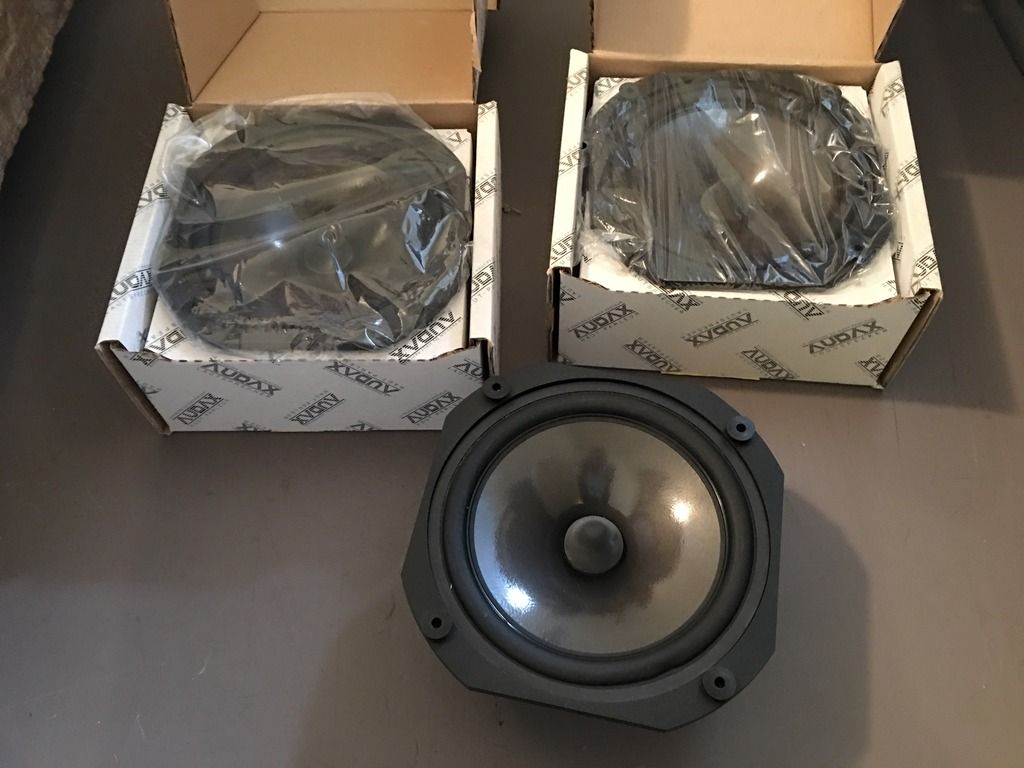 7 Audax PR240Z0, I apologize for the language. This guy wrote odd things on several of the driver boxes. These are pretty cool 10" woofers.
5 Audax AM210G0
3 Audax HP100Z0, these have the same cones as the Aerogels without the phase plugs it would seem.
4 Audax HM130Z0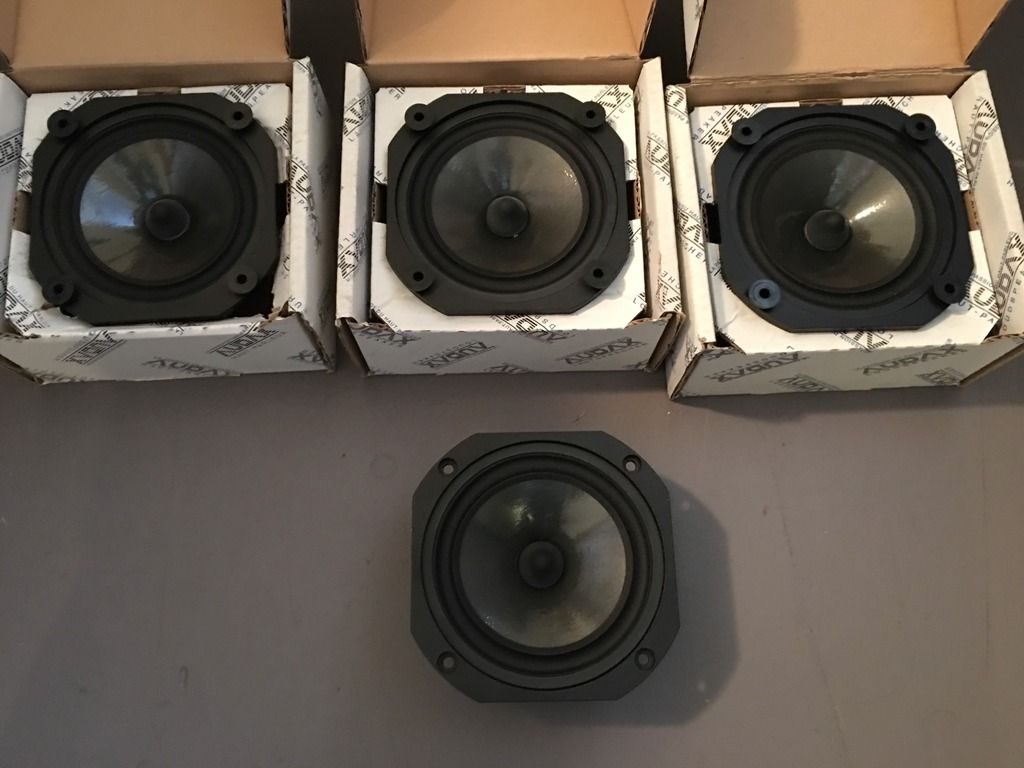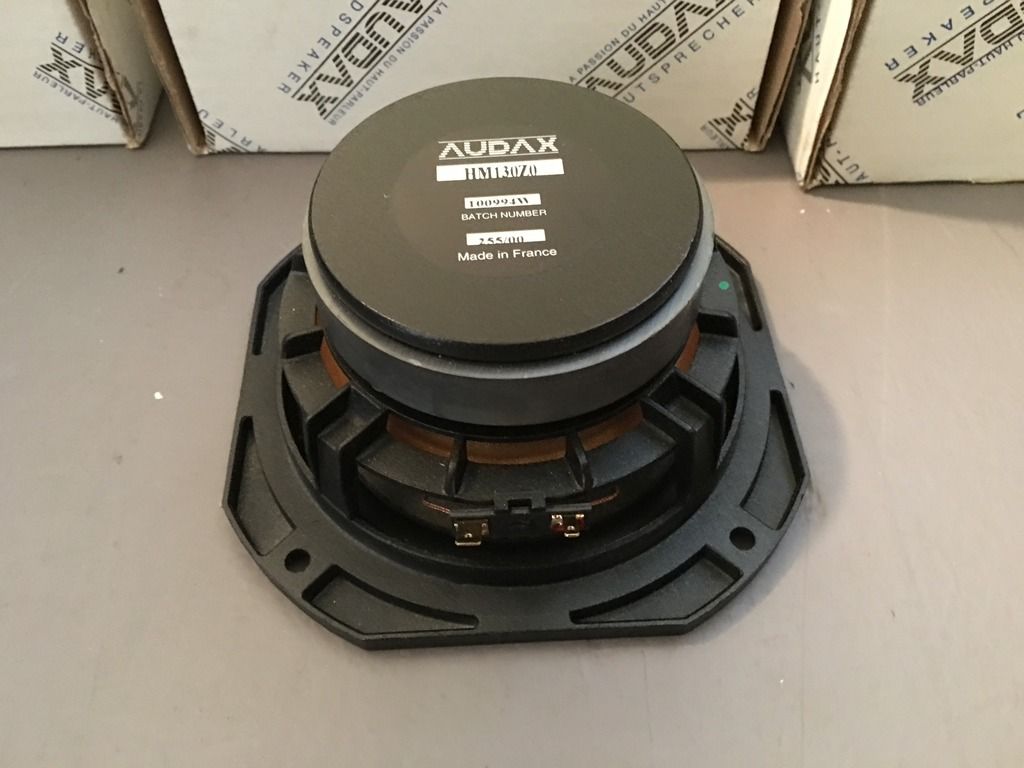 6 Audax AM100Z0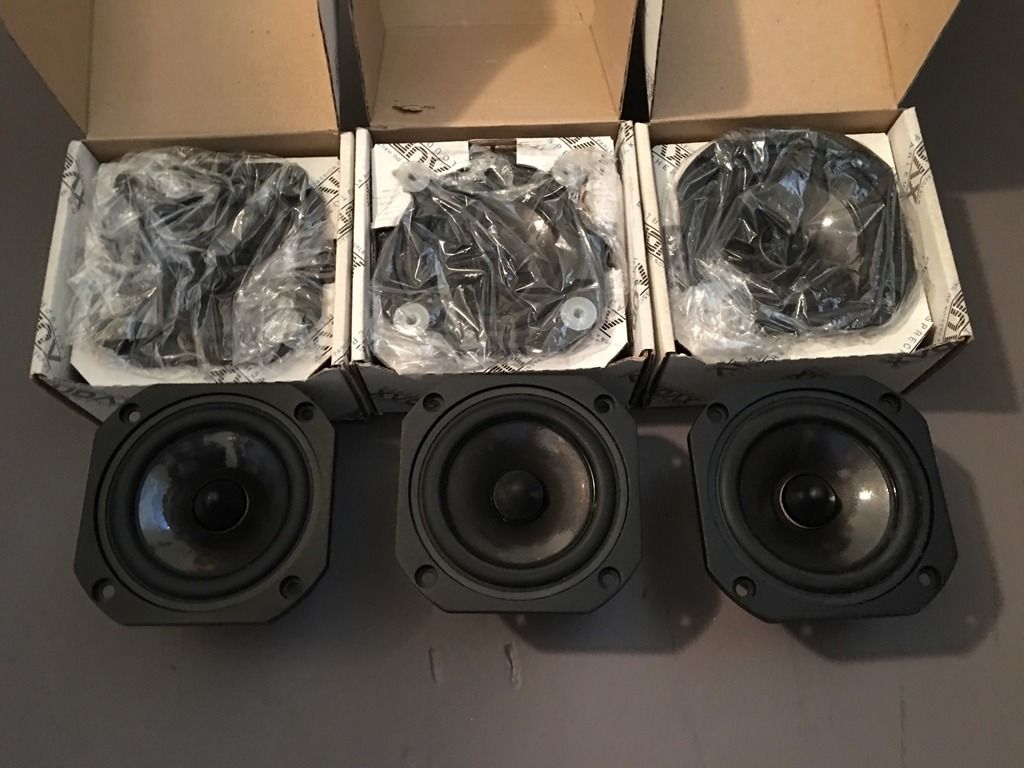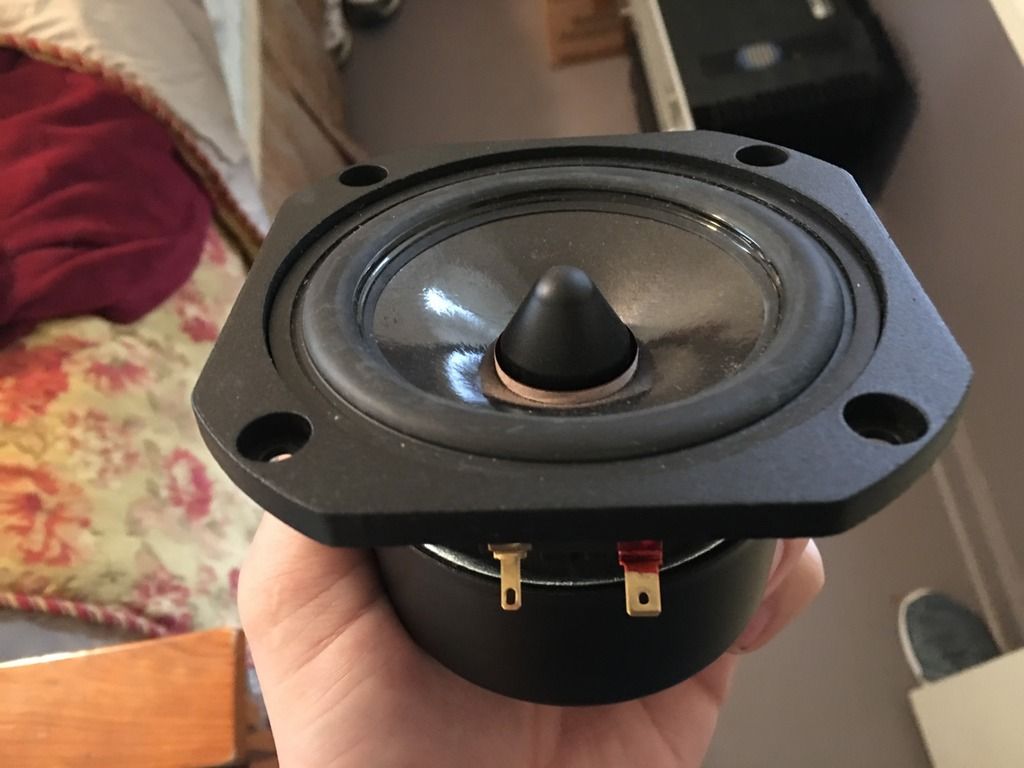 6 Audax AM100G2
3 Audax AP130Z0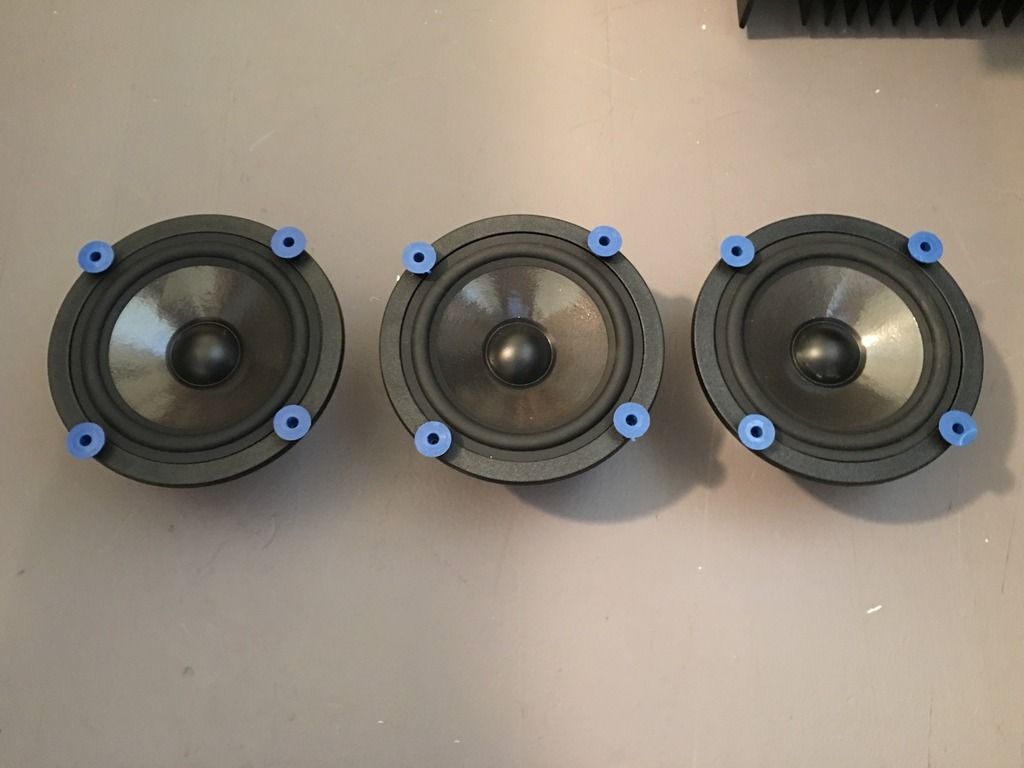 7 Addax HP210Z2 Nice 8" drivers
Now these examples of Fostex drivers show that they make extremely nice quality drivers.
4 Fostex FT28D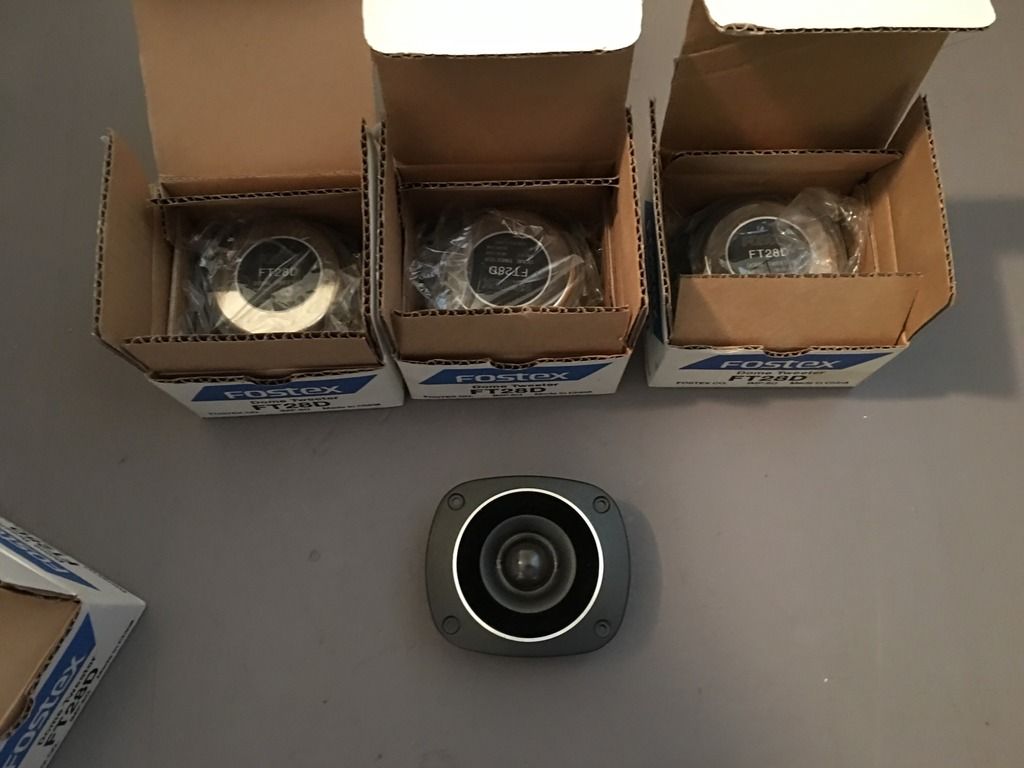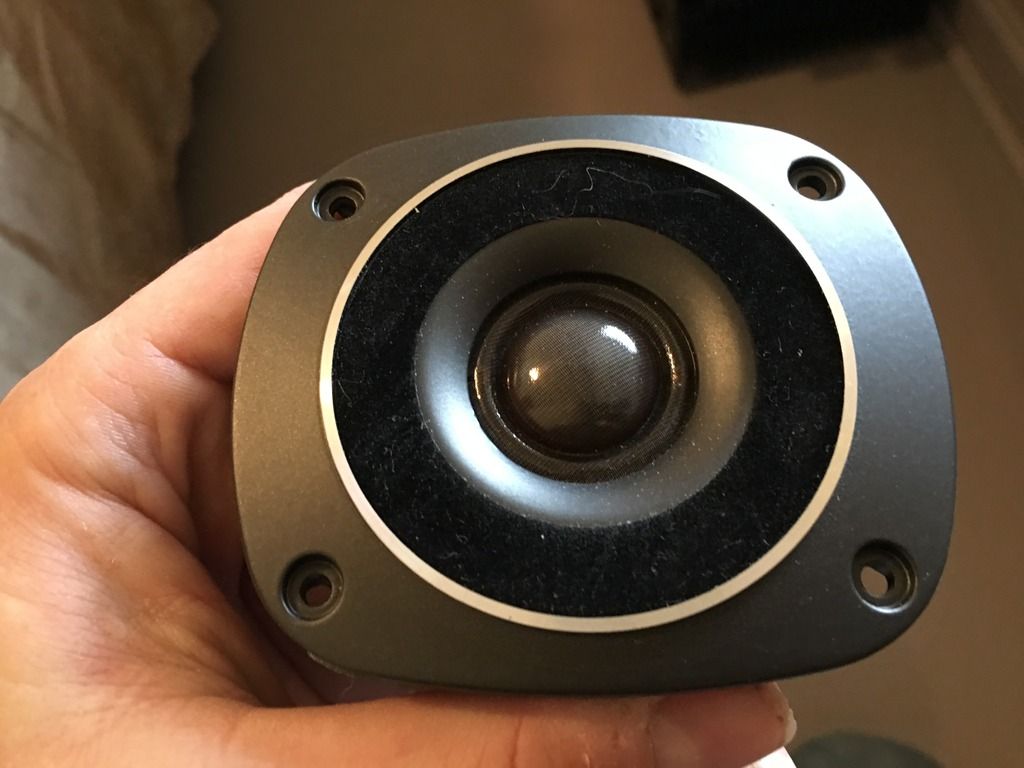 3 Fostex FT33RP
3 Foster FW168HP-X, These guys are beefy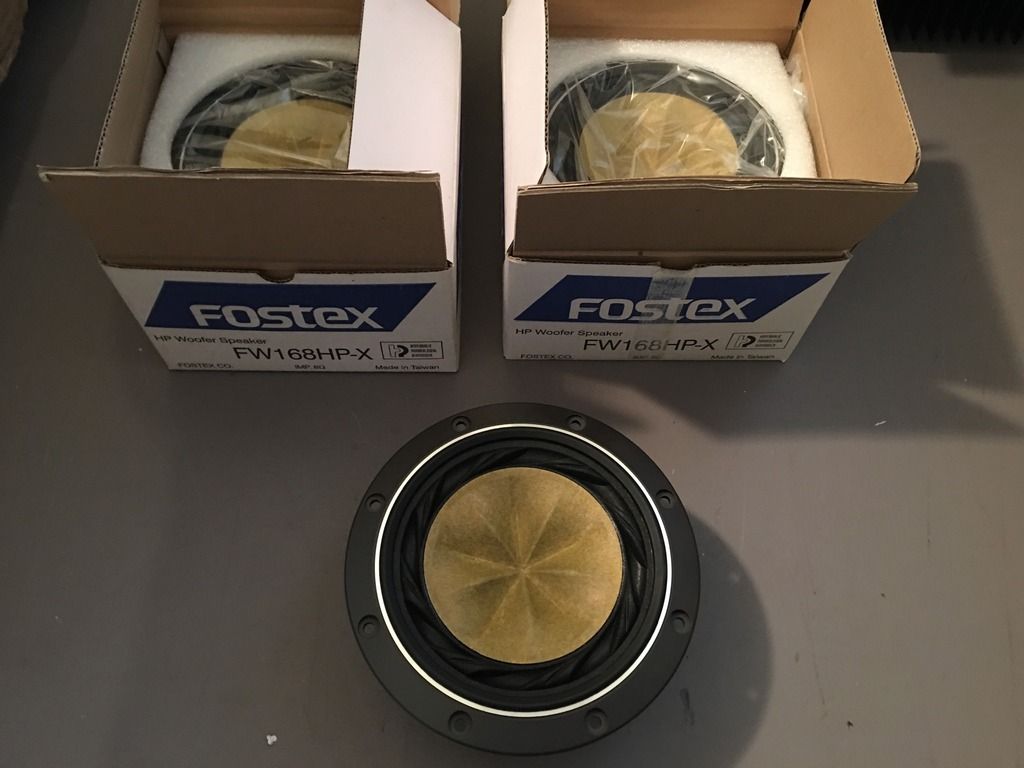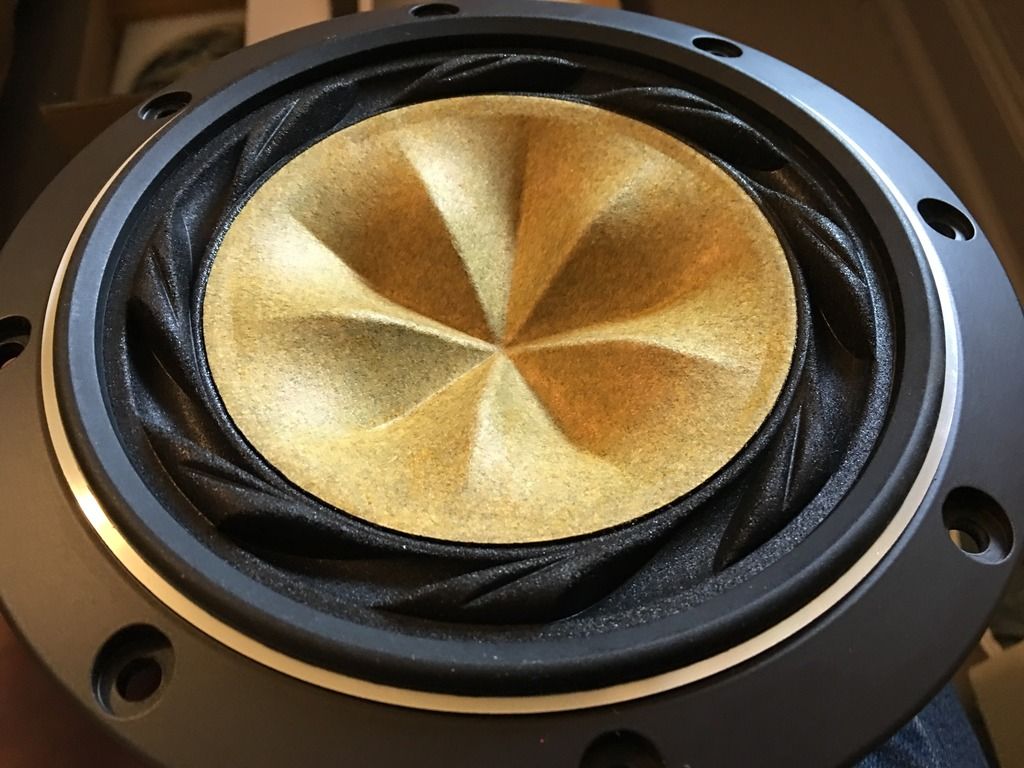 3 Fostex FW168