Here are this weekends updates. Got the upper back caps and top caps cut and glued to the enclosures. Finished the second harness other than securing it to the enclosure.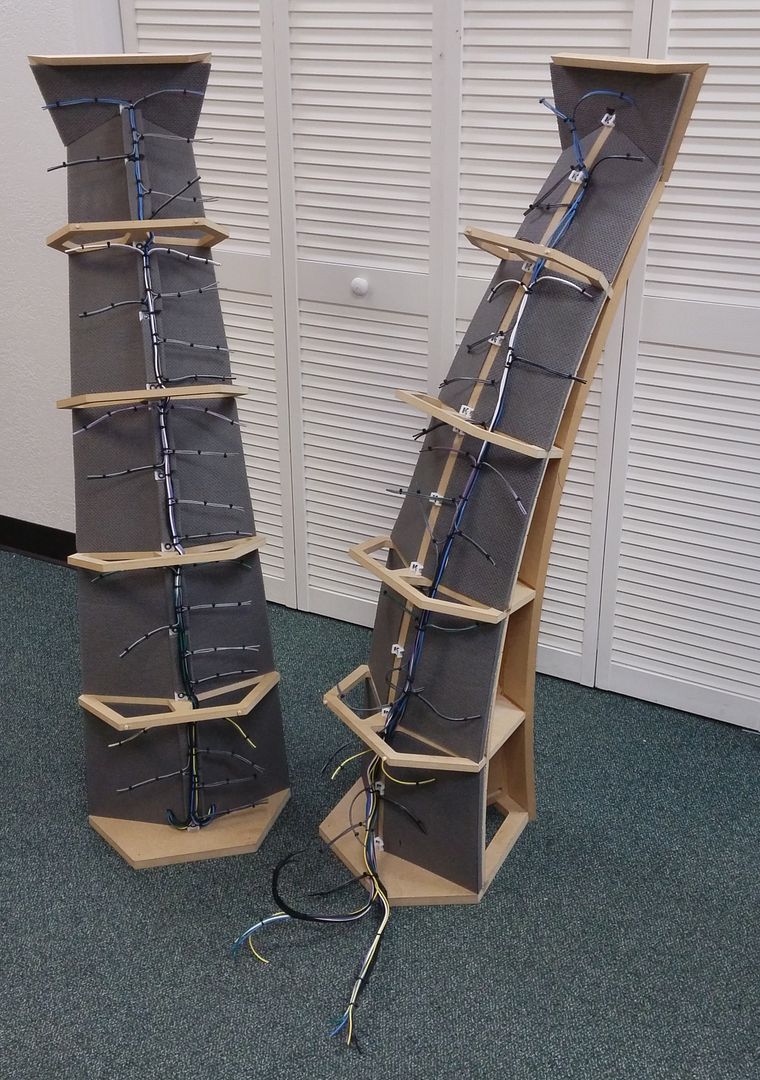 Prior to peeling the paper on the damping and sticking them in place, I epoxied the entire enclosure with hysol 9462. With all of the stress introduced to these panels to conform to shape, figured this would be worth the extra money for peace of mind. This stuff is ridiculously strong. Any of you remember the superglue commercial where they had a guy hanging from a hard hat that was glued to a high rise beam? This is the glue they really used.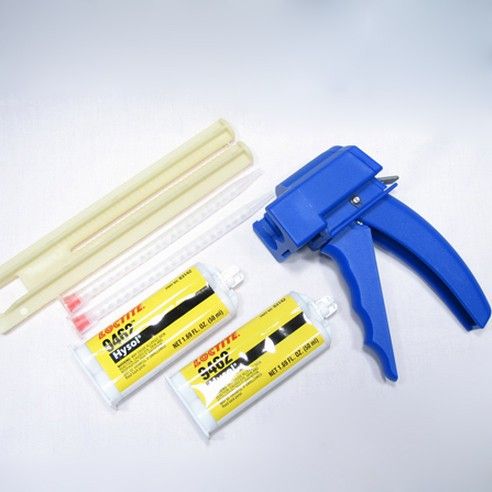 Installed some extra pieces of foam in between the harness and enclosure to make sure we don't get any unwanted rattles. Tom, if you look closely you can see where I added dowels for the baffle alignment, you were right, it gets a little tough to keep everything aligned once you get all that slippery glue in between the panels, especially when you are bowing the panels. Had a hard time with the half scale enclosure so added this to the full scale. It worked great.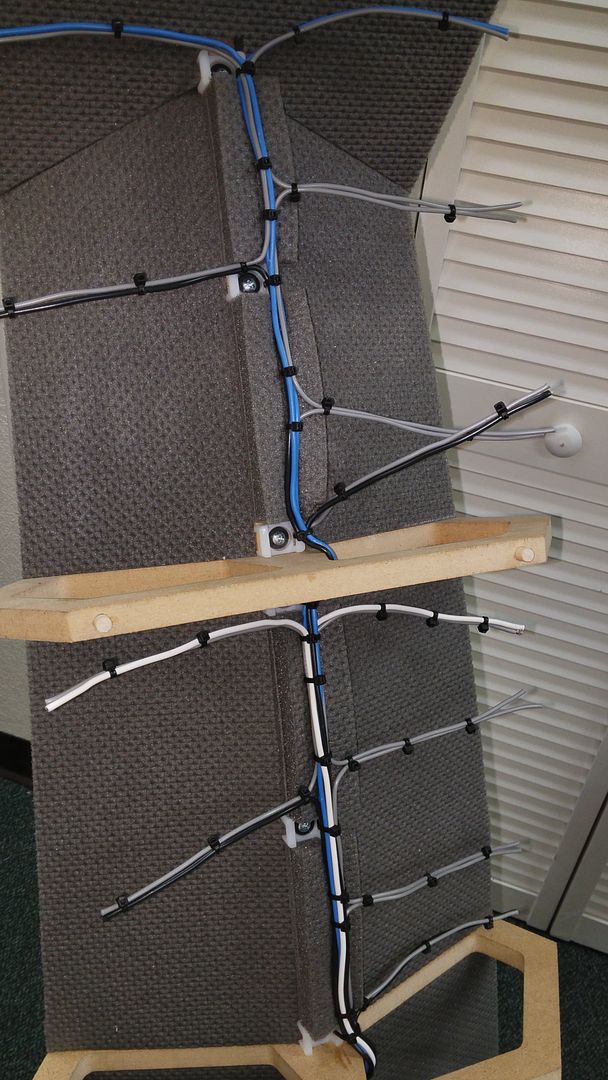 Next up was the part that had me sweating bullets all weekend. Attaching the baffles without splitting the veneer. Decided to kind of pretreat the baffles so to say. Applied veneer softener with a piece of cotton cloth and pre-shaped the baffles. Every couple of hours I would apply another light coat of the softener and add a little more to the bend. Seems to have worked, no unwanted cracks or splits after installation.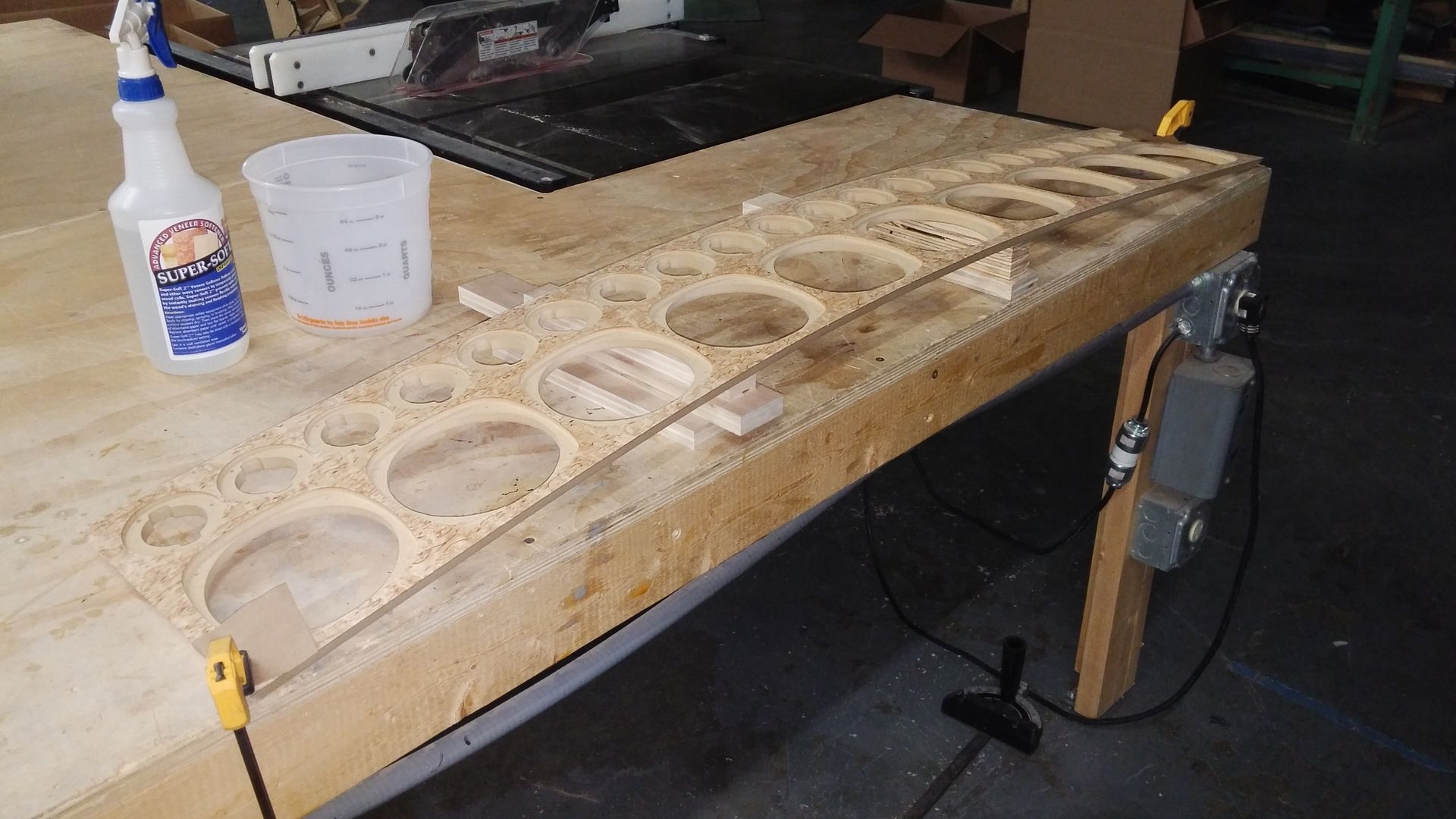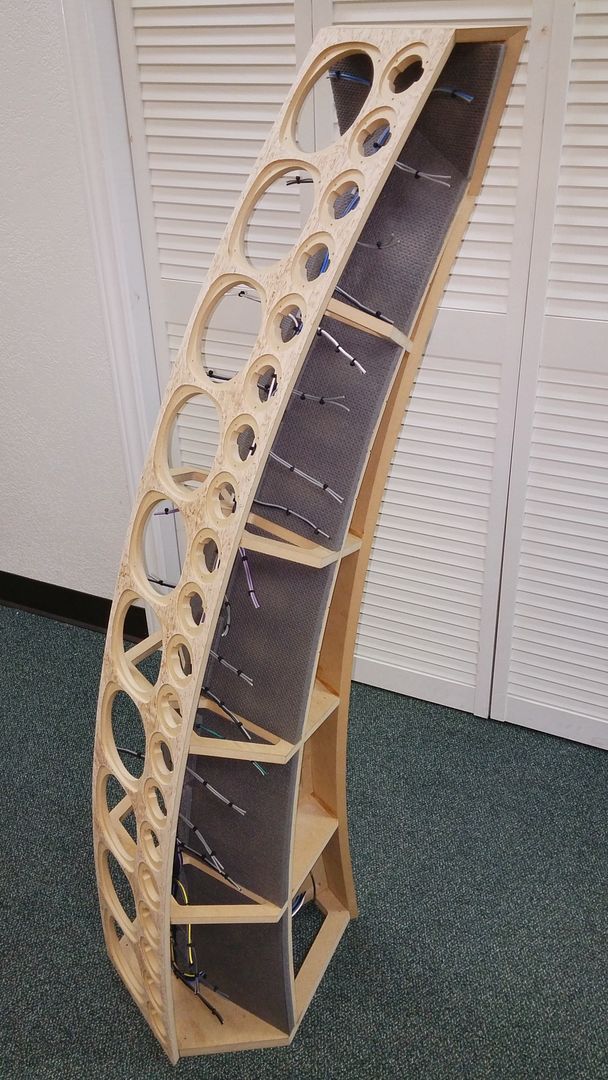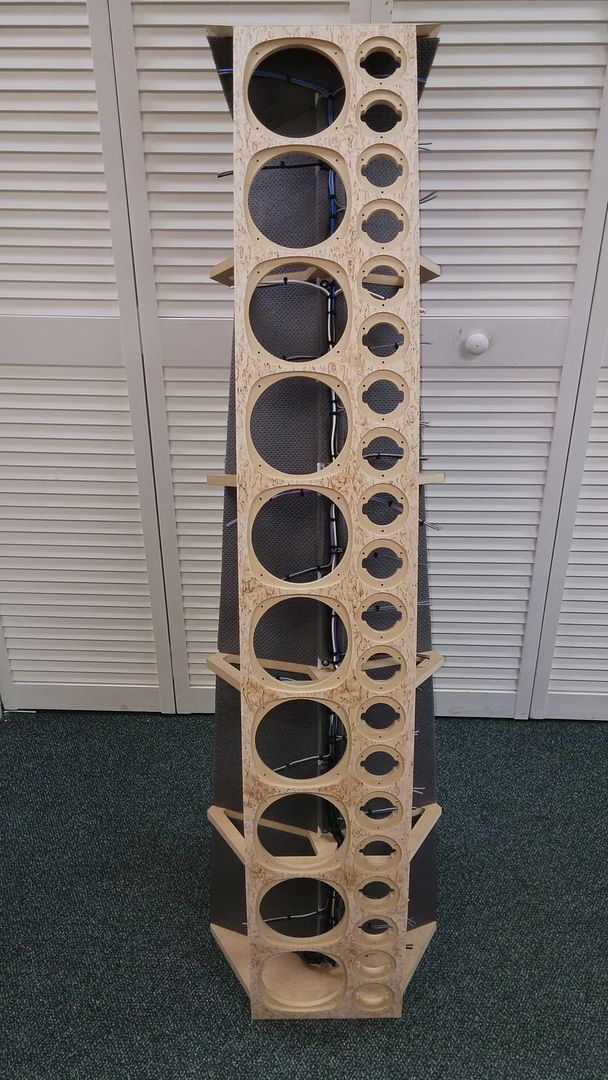 That's it for this weekend fellas. Will try to get the second enclosure caught up to the first one this week and then get started on the last of the outer panels this next weekend.