I hope I get a chance to hear a set, sometime. I suspect Erich's biggest problem will be keeping them in stock.
I couldn't agree more on your "who needs subs?" comment when the 7" Anarchy is employed. Not too long ago, I repaired a set of monitors that originally employed no longer available CSS SDX7 woofers. I had run out of SDX7 spares and the Anarchy appeared to be a workable replacement. (It was an active system with DSP, so no physical crossover rework issues were involved.) The MTM form factor is not unlike the Apollo design. (The ribbon was a mistake for the intended market, but that is another story.)
Outer diameter was a bit larger than the SDX7, so it was necessary to surface mount instead of flush mount like the originals.
My opinion is that the Anarchy is a much better driver than the SDX7. The first response from the owner (an accomplished recording engineer) after he received them and had listened awhile was "Do you know anybody who wants to buy a subwoofer?
I think they are quite a bargain at the price at which they are being sold. I know I will have them high on my go-to list if/when an appropriate project comes around.
Before, with original SDX7 drivers. (Not the exact one, but you know what I mean...)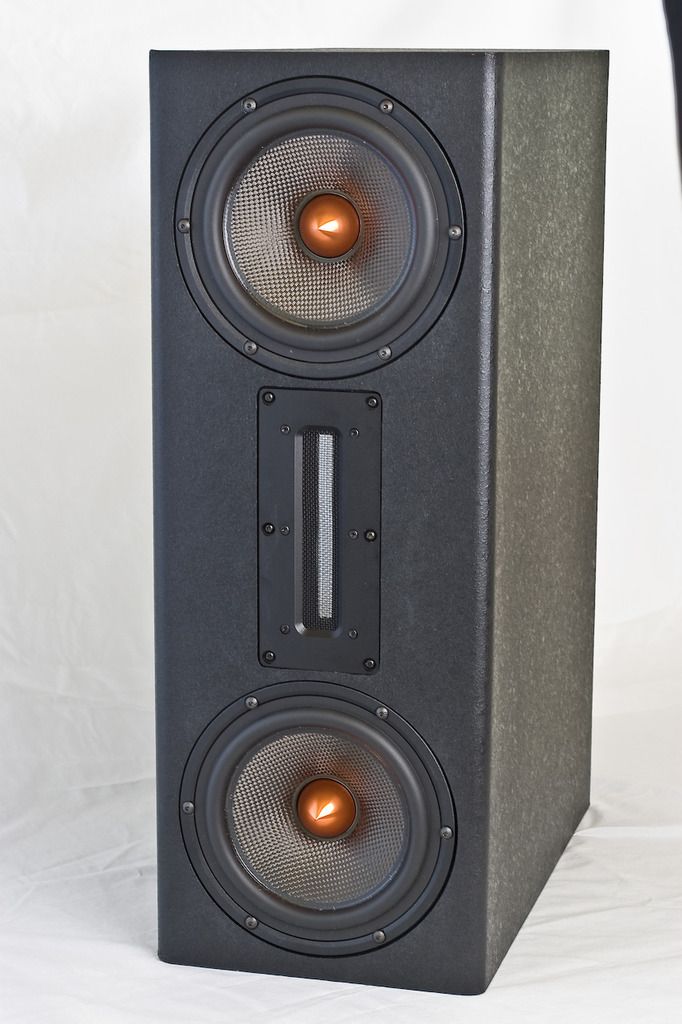 Woofers replaced with 7" Anarchy drivers.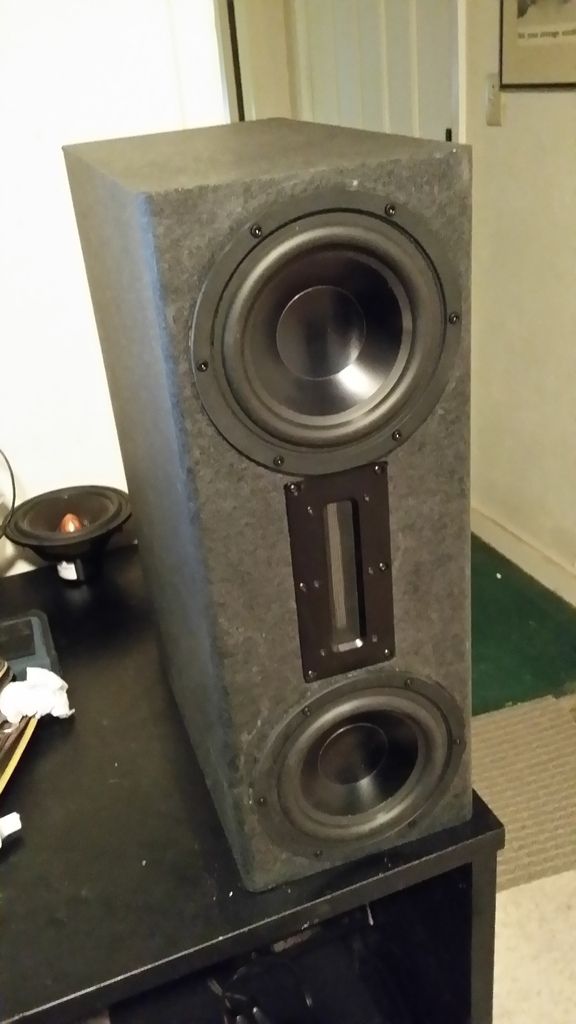 Boundary measurement of LF.
Boundary measurement 200 Hz - 20 kHz. (The drooping response at left of chart was a goof in setting measurement resolution.)