An actual experiment with an inductor and a couple of screws. Without anything near the coil opening, the inductor measured 4.17mH.
With a brass screw, no change.
With a steel screw, the inductance was increased to 4.22 mH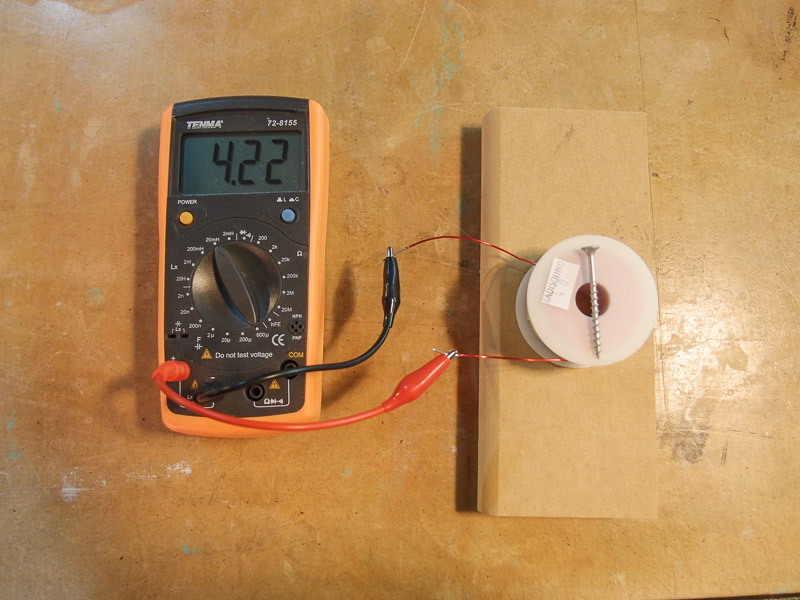 Keep the inductor and screw some distance apart, and you'll be OK. A steel screw down the center of an air core inductor is the worst case.