I'm going to be simulating a crossover for a compact desktop speaker using the new Dayton TCP115-4, and if I can get a nice looking simulation with a reasonable crossover parts count and cost I'll be building a pair. My goals are something 3 liters or less in volume that will play down in to the 50's comfortably. I've seen a lot of successful designs using the Dayton ND series woofers but wanted to try something different. The new Dayton TCP115-4 looks promising in about 2.5 liters. I'd like to crossover relatively low to avoid the ragged response above 2500hz so the tweeter that I'm considering is the Dayton ND28F-6. It's got a nice low Fs, is compact, reasonably priced, and shouldn't require a very complex crossover.
Here are links to the woofer and tweeter: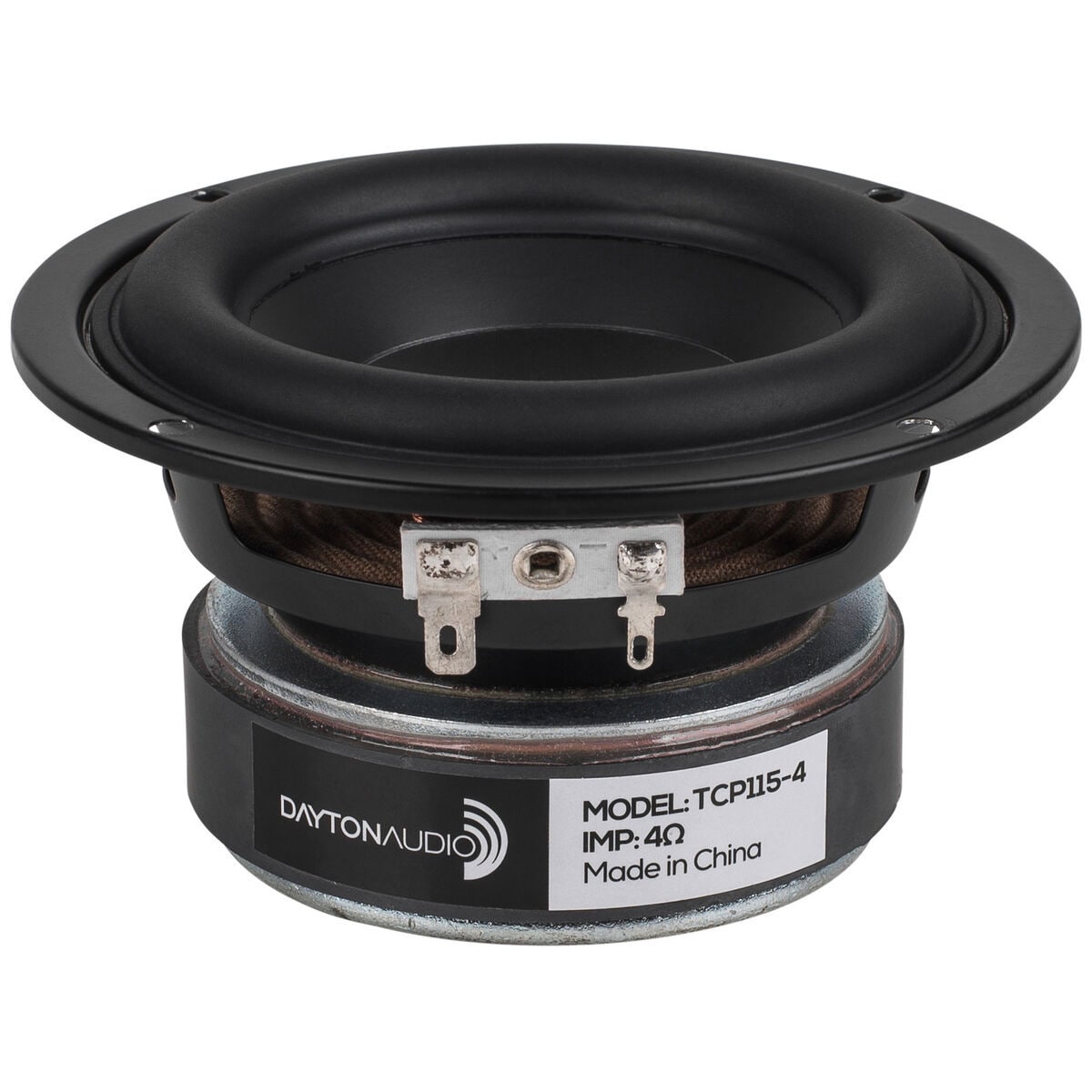 I'll try and post all my steps here in this thread as the design progresses.
Jason