Just finished up my new 4.4cf sealed SDX15 sub. Its still in the testing faze. I'm waiting for Stangbat to stop by and setup the FBQ2496 in REW before I finish the box. I really enjoyed the research and design. It was a heck of a ride for my first sub build. Thanks to Stangbat for bouncing ideas off of and Jeff's Bagby's Woofer spreadsheet. And Jim Holts sub was my inspiration. Thanks for the audition Jim.
I did have some problems along the way. For example, the Pio VSX im using as a processor (being replaced w/a Emo UMC-1) did not have enuff signal to run the 2496 and Ep2500. Im kinda hung up on the idea of adding a second SDX15 or add some PR's to my existing box down the road. Who knows.
An Art Cleanbox was modded and installed. I had the dreaded feedback hum caused from a ground loop from my cable. Got it fixed w/a Janzen isolator. And even without REW being introduced, I am loving the tight, clean, house shaking bass this design puts out. It really compliments music and HT will give you that queasy feeling in your stomach. Its really is a dual Music/HT sub i was looking for.
Here are a few pics.
I used pocket screws in 3/4" plywood for this project. The box was big enough for my drill during assembly. I don't have many clamps so the pocket screws really helped with hiding screw heads making body work much easier.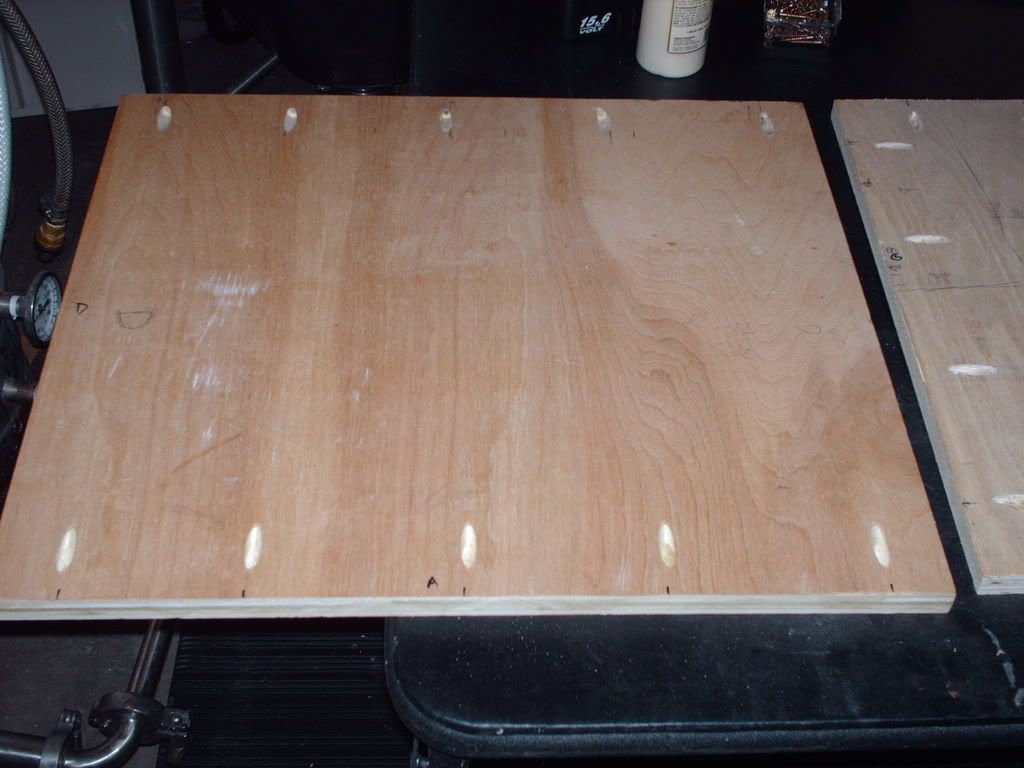 Here is the internal support I used.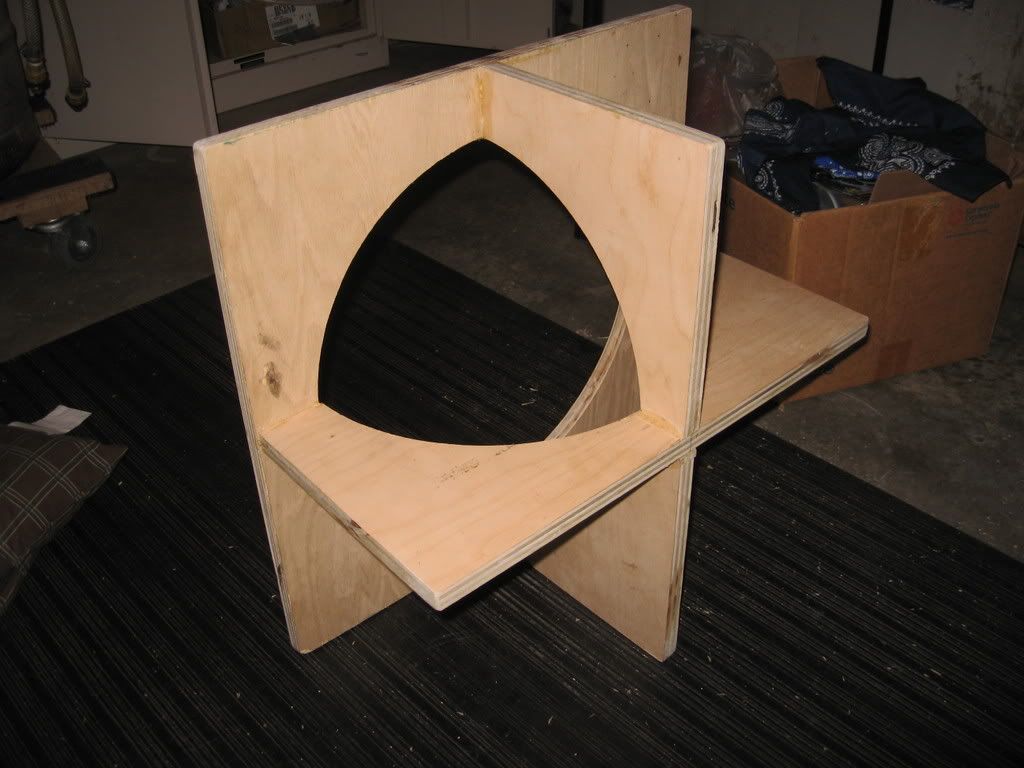 1.5" baffle being laminated.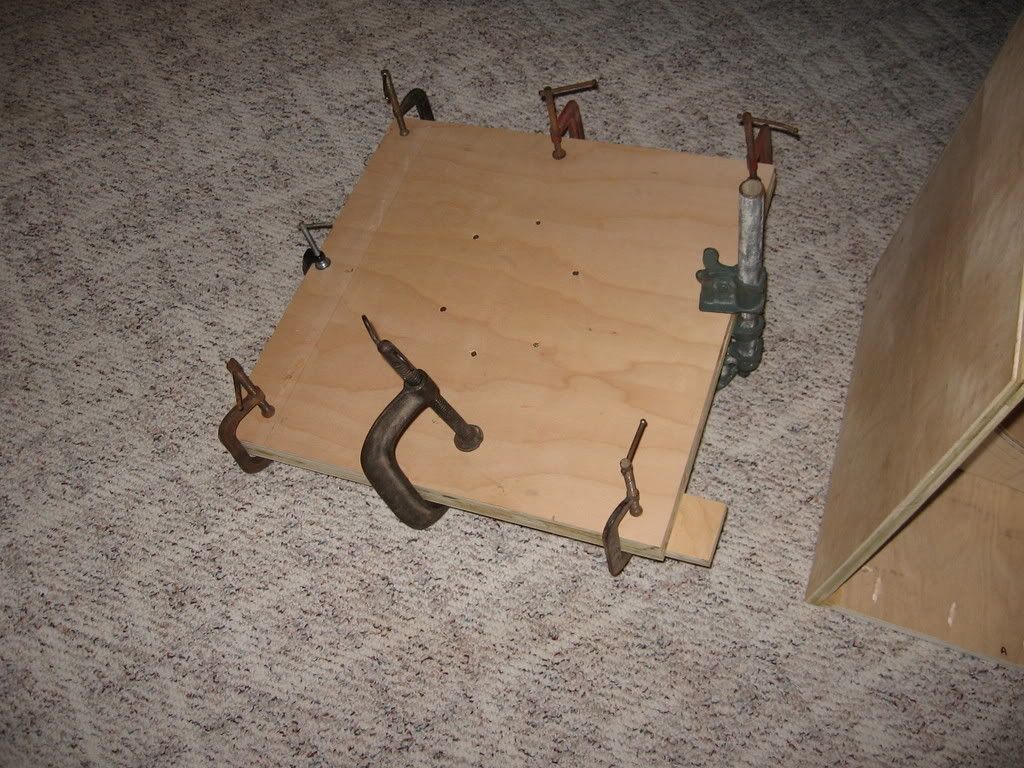 I welded together a cantilevered shelf for the 2496 and the Ep2500.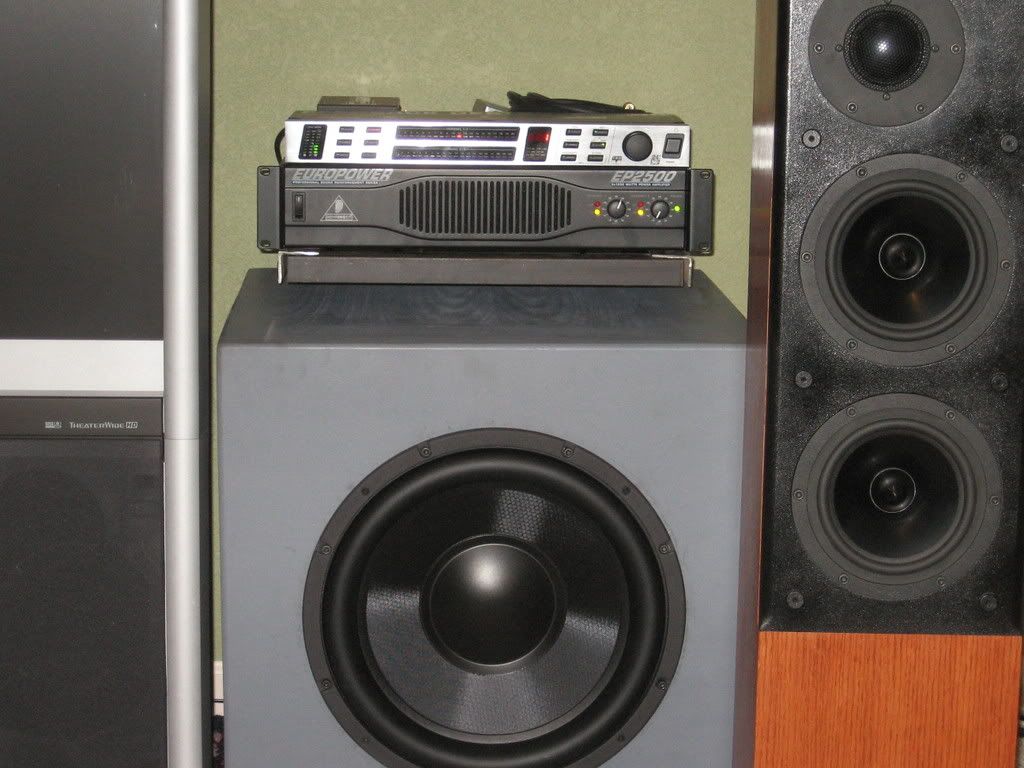 Thanks for looking...
Andy