I've made the plunge and purchased parts for what should be a fun build project - the Overnight Sensations designed by Paul Carmody.
I am one of the slowest builders on the face of the planet, so this thread may be active for a while, then disappear as things get busy elsewhere for me. For example, I'm still building Zaph ZDT3.5s from parts purchased last summer - over a year ago. (The good news is that they are almost finished!).
Once the drivers were in hand for this project, I measured them and began planning how to approach the cabinet (removable baffle, or removable back, etc.) I decided to tackle a removable back this time and try for a paint finish on these.
The first job was to lay out the cuts for the baffle, and router them outdoors. I pride myself for careful planning, and as you can see from the proudly made photo, I'm already making a mistake. The sharp-eyed will easily spot it. Thankfully I did too before making the cuts.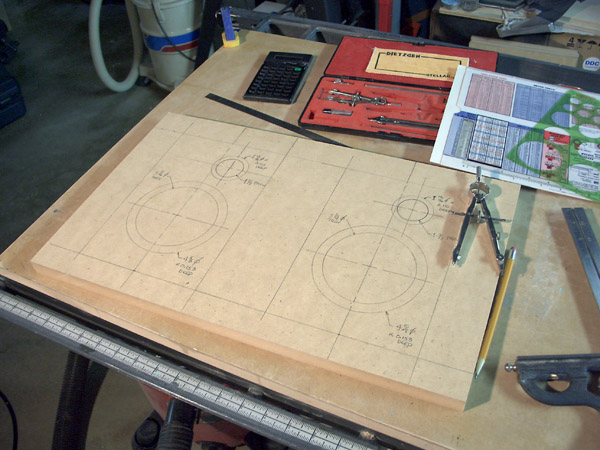 It made me grumpy with myself for even getting THIS far without seeing it. Oh, well, I'm sure that I'm not alone.
Here's a shot after routing the driver openings. I have more to say about that later.