Ooooops, we both screwed up.
Well, I feel a little stupid after the last few days.
Here are my "crossover on a stick" version of the original Nano Neo's crossover.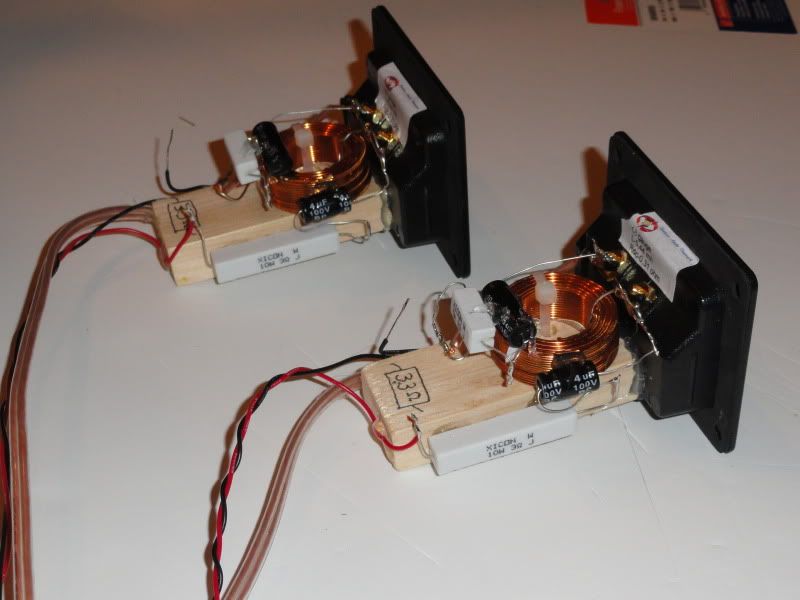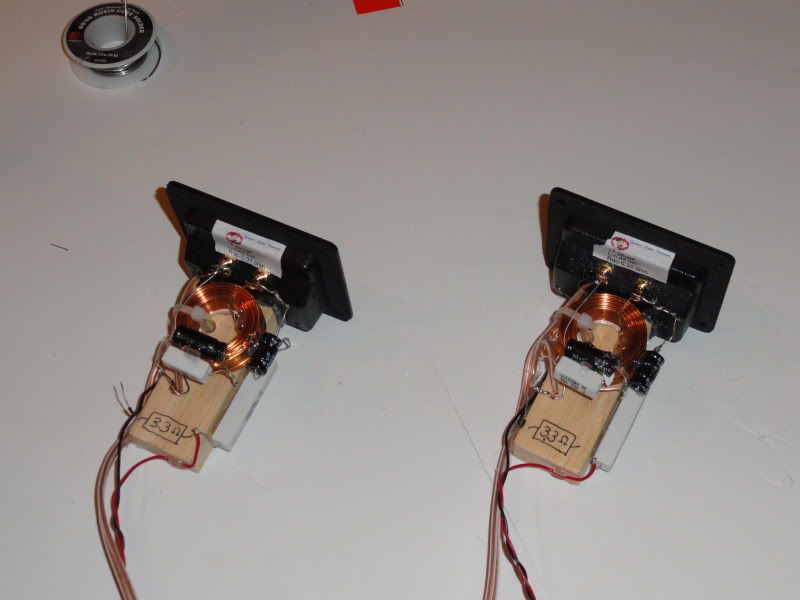 Hey, something's missing there, isn't it? When I ordered the parts, I wrote the part numbers down, and in doing so, somehow ordered two 33 ohm resistors as opposed to two 3.3 ohm resistors. The decimal point blended into the bottom hook of the second 3, and there you go; a royal screw-up. So I will attach the 3.3 ohm resistors once they get here, hopefully tomorrow.
PE actually sent me one 10 uF and one 8 uF caps instead of two 10's like I ordered on my original order, but after emailing the customer service dept. on Monday, the replacement cap came today (Tuesday) free of charge, and I live in southern NJ. I think I've waited longer to find a parking spot in NY City
. Once again, I have to say PE's customer service ethic rocks. I look for things to buy from PE if I need something, I don't do that with any other store, online or otherwise.
Nothing too exciting to see, but just being able to do something speaker-related over this last 13 months is a blessing and a lot of fun. I can't wait to build the boxes and fire them up. I purchased a nice 4x8 sheet of 3/4" 7-ply cabinet-grade plywood from Home Depot for $28 this past weekend, so I now have no excuse to get started. I think I may have to add a bit more bracing to the enclosure though, I don't think the cab will be nearly as dead as it would have been with particle board.
Thanks for looking
TomZ