Well, I procured (
) two TB W4-1337's through some deals and what not. Figured I would give the Lineup full range a shot.
Read more about it here -
http://www.htguide.com/forum/showthr...t=27583&page=1
Why did I start this build? Cause I can't help myself. And funds are low at the current time. So with the left over hardwood from my cornhole boards, I figured I could use some of it up on these. The enclosures ended up being bigger than I thought they would (seems that always happens), not that they are BIG, but just bigger than expected.
This is also the first time I have used the rabbeting technique for joining panels, and I must say, I really like it. There is no question on lining things up or positioning. Just glue, set, clamp and go. I think I may use this from now on in my builds. I think I like it much more than **** joints.
Why am I posting pics now? Because man are they going to look a lot better than I ever thought they would (at least in my mind). Only issue I am faced with is the port opening with the awkward back side of the hardwood and also not thinking about how the rabbet would effect the aesthetics at the front. Oh well. Good thing these are being done as a quick side project. (catch that joke? :D)
On to a lot of pics showing little by little.
Boards selected for panels.
Brazillian Cherry boards
Gluing boards into panels.
Getting a straight edge to cut off of.
Panels all cut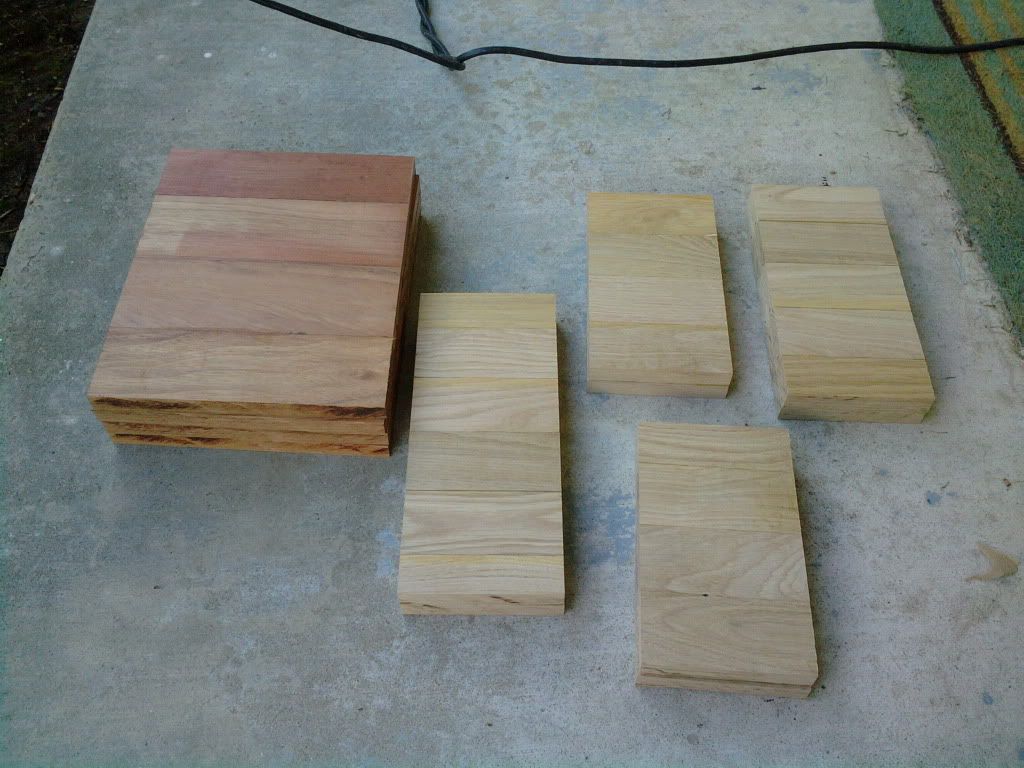 Almost stepped on this "little" guy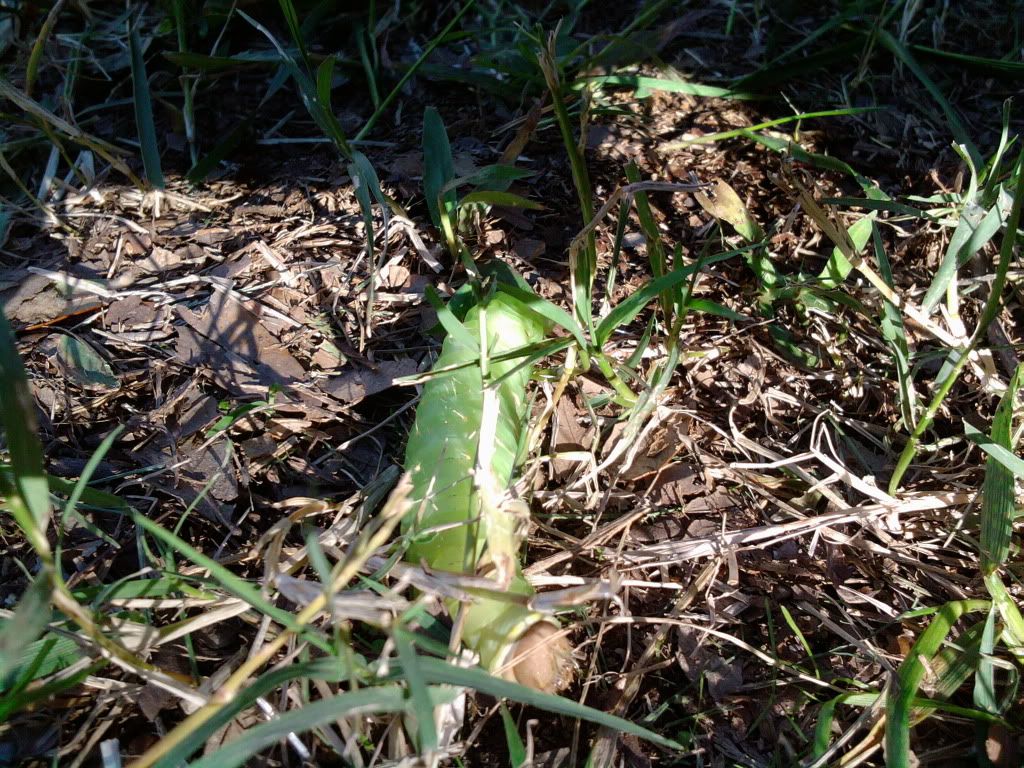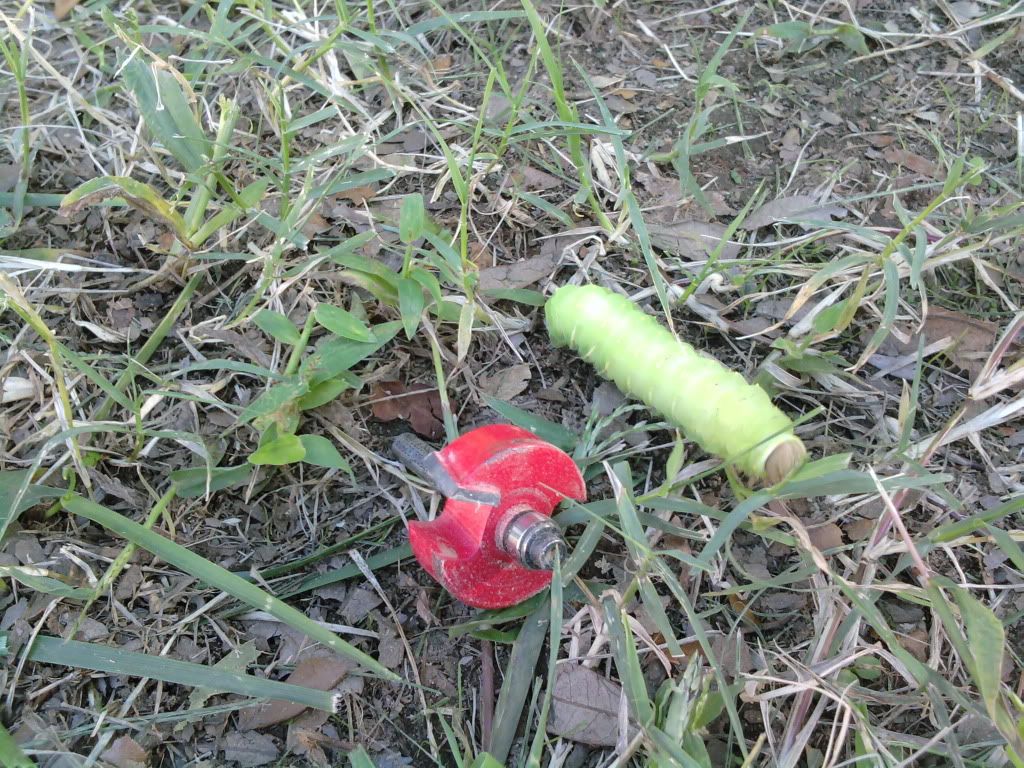 Checking panel lengths
Mock up after rabbeting.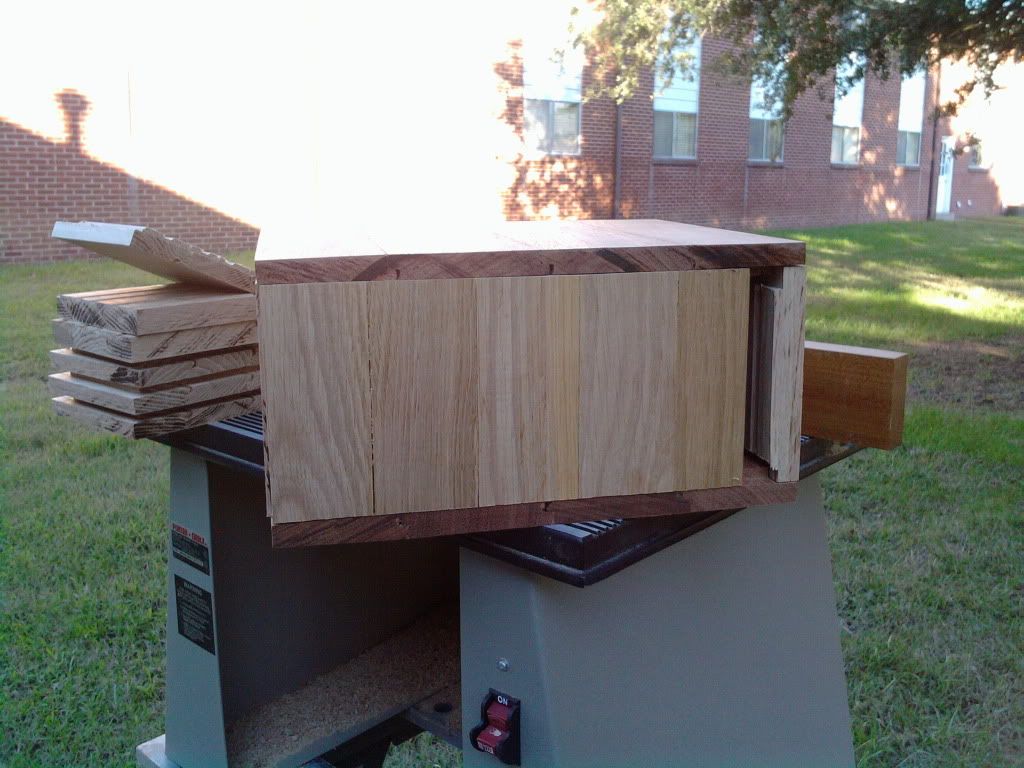 Gluing panels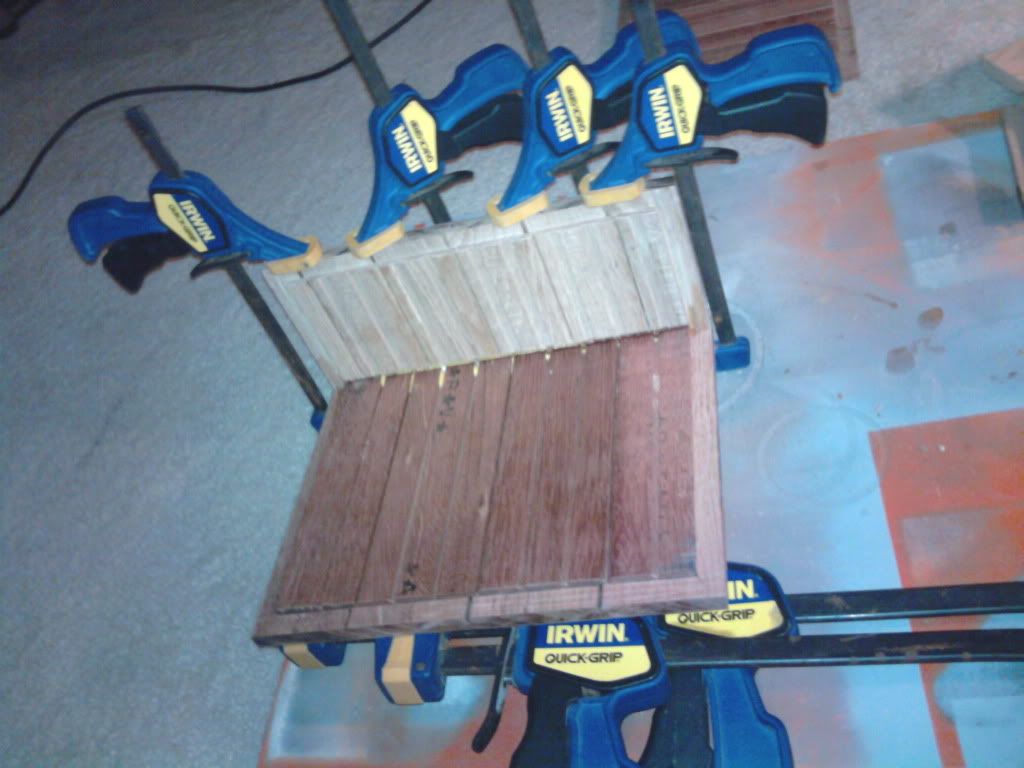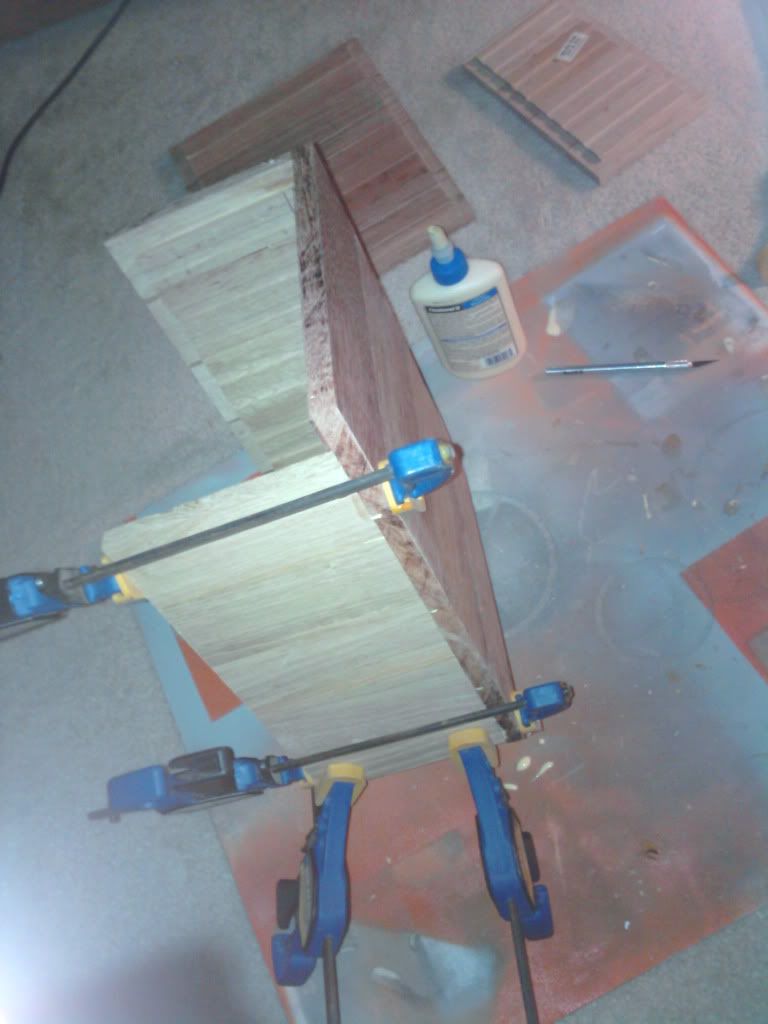 That's it for now! Hoping to glue them up by Monday.
Like mentioned previously... just unsure about what to do at the port. Going to see if A massive roundover may help.....otherwise I'll just leave it. I don't think many would notice but if I can fix it easily I'll go for it.