All panels were cut from 1/2" and laminated together to be approx 1" thick. All panels are laminated, I just need to cut braces and am waiting for Mark to confirm the layout dimensions for the baffle.
uhmmm....These are huge too.
First though, panels....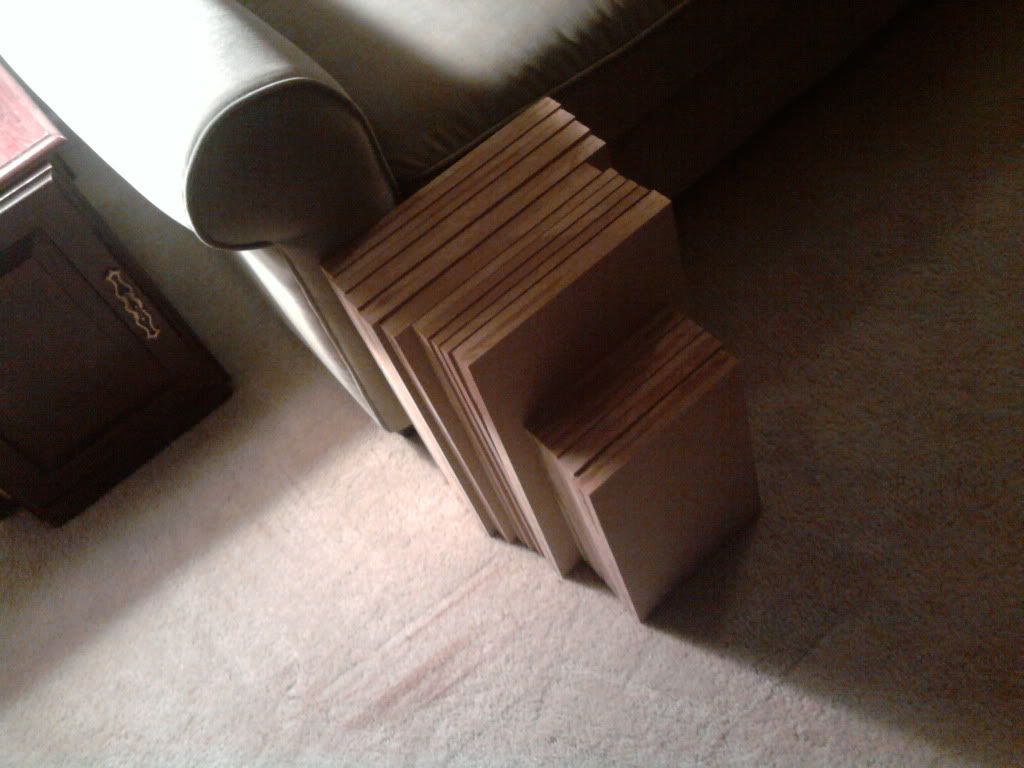 And then there were monster bookshelves. The baffle is on top for reference...