So to round out the home theater system, I'm ditching the Paradigm 5.25" POS Series, and building some New Horizons (from the great Mike Z). He played a pair for me a while back, and they are just astonishing for how small and inexpensive they are.
Since they're going to be high passed, I decided to simply go sealed. Since that was making my life easier, I decided to then make life harder by making them curved. I've always wanted to give curved cabinets a shot.
Note that this is my first attempt. Lots of experimenting. Who knows how this will go. Deep breath, here we go...
After lots of back and forth between the table saw and Solidworks, here's the design I came up with. 9" high x 6.125" wide x 7" deep. About .1 cu ft. Tiny.
FEB 21 EDIT: Here's how I'm going to treat the edges of the baffles. I wasn't happy with the previous design.
Here's a screenshot from Solidworks showing how I worked out the kerf geometry to get the curves I wanted:
Here's a picture of the trial and error wreckage. Good thing mdf is cheap:
Finally figured out the right spacing and cut depth, here's one of them ready to be bent:
Test bend. Happy moment:
To glue them up in this shape, I decided to fill the kerfs with Liquid Nails, then clamp up, and wipe off the excess. This turned out to be way more of a mess than I had predicted. I think it will hold well, the bend is under almost no tension at all. Those clamps are barely doing anything... and the end caps will reinforce of course.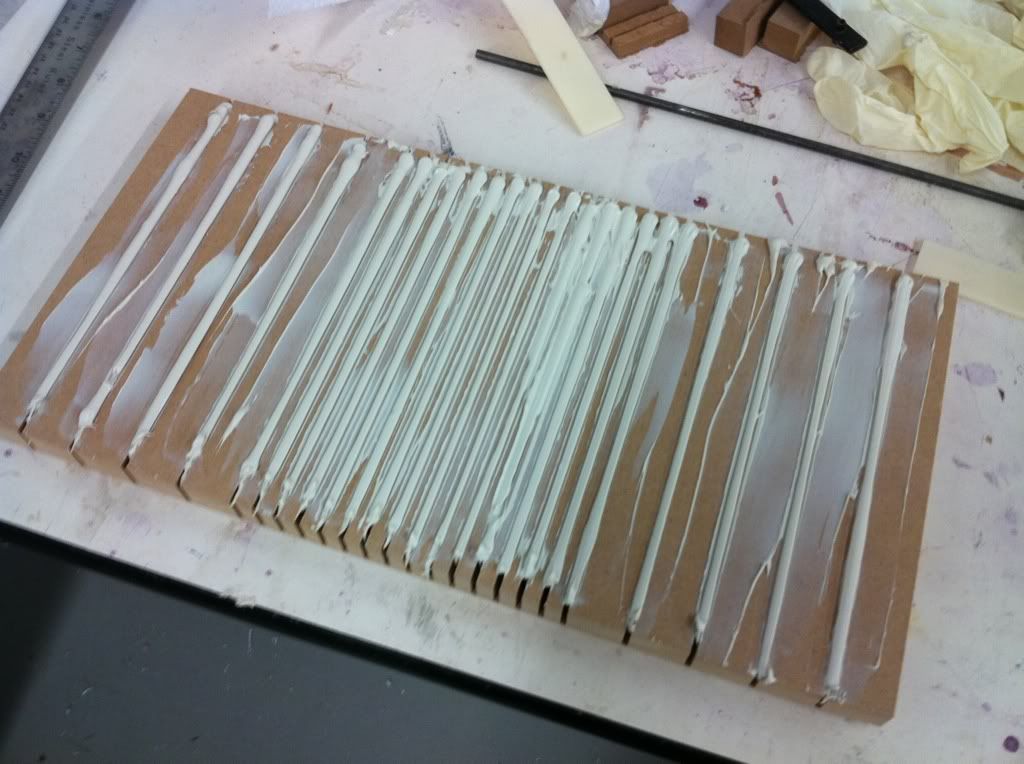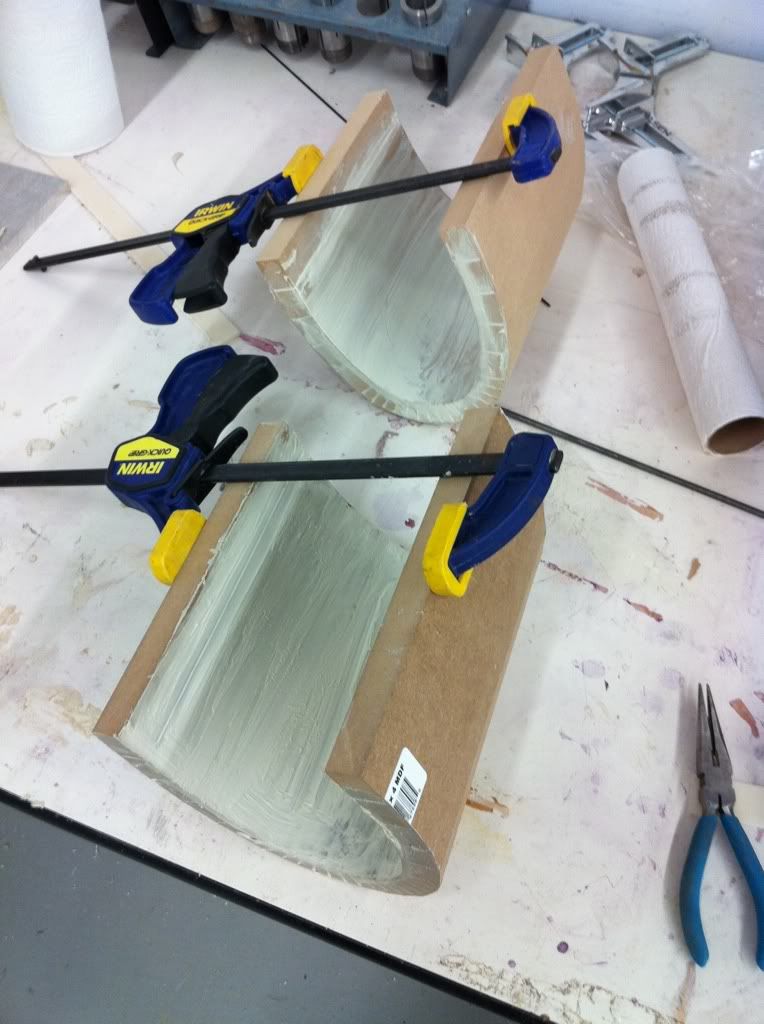 Gonna let them cure overnight. Much more to follow. Thanks for checking this out.