After purchasing 2 Tritrix kits in early 09, finally got around to building one. This was more of an experiment with the paver stones and getting some practice with finishing.
16x8x2 paver stones at the borg are under $2 each. Three total were used.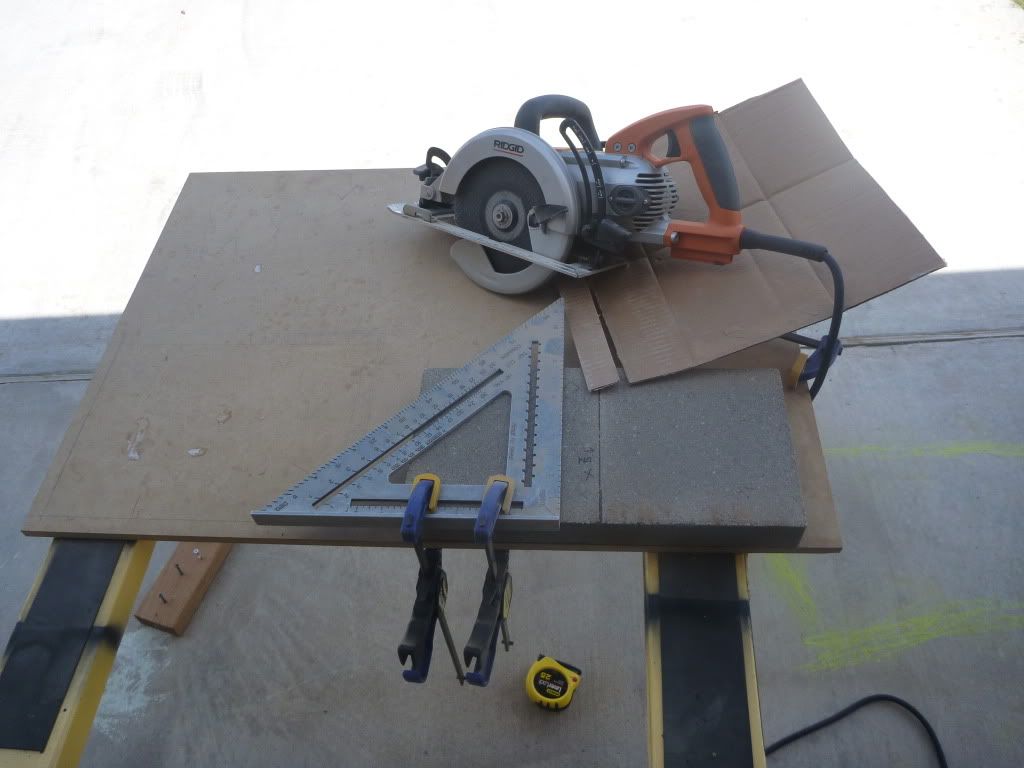 Cut using worm drive saw.
First mistake was to purchase the $2 stone cutter blade, it disintegrated after cutting the first one. Had to make another trip back for the $15 diamond tip blade. Abrasive cutter is on top, diamond blade is on bottom.
Test fit. Dimensions are 16x8. They will be glued together with construction adhesive. Will be capped by .75 MDF.
Test fit. 8 liters sealed will be the internal volume.
Glue up!