Re: sony buyout
So I was decided to play around with one of these drivers some more. Ran a few test tones for a while with my receiver, and played around with the cones by hand to loosen up the suspension. Well, sure enough, I loosened up teh susp
Went back and tested it with the WT3 15 minutes later, and I got something quite different from a fresh one out of the box.
Here's how I tested a driver fresh out of the box: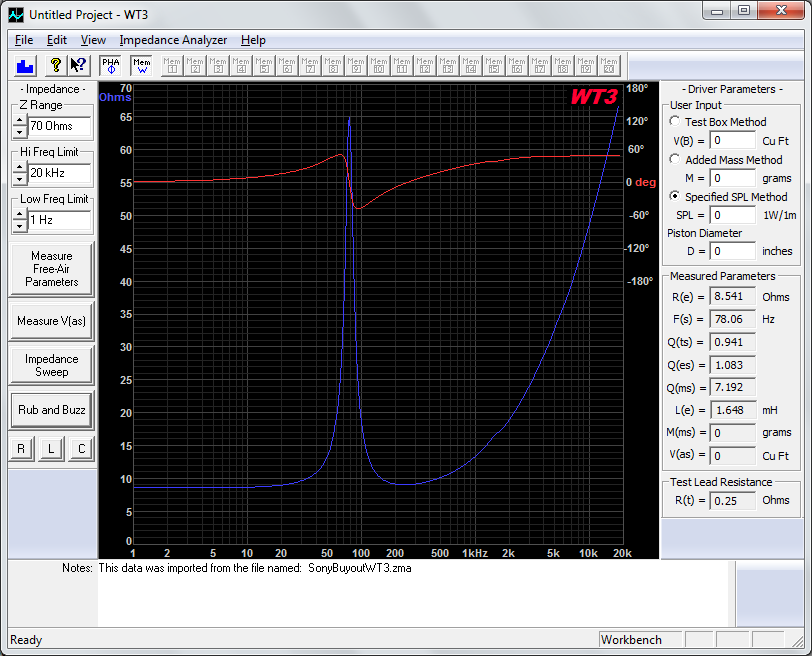 And here's the driver I played around with some:
Seems I may have loosened up the suspension a bit. Lowered the Fs by 8hz, and lowered Qes and Qms. Models better than the fresh driver. F3 of 71hz in 6 liters tuned to 70hz and within 3mm of xmax the whole way there.