Outputs for Speakers, Lepai amp for size comparison only: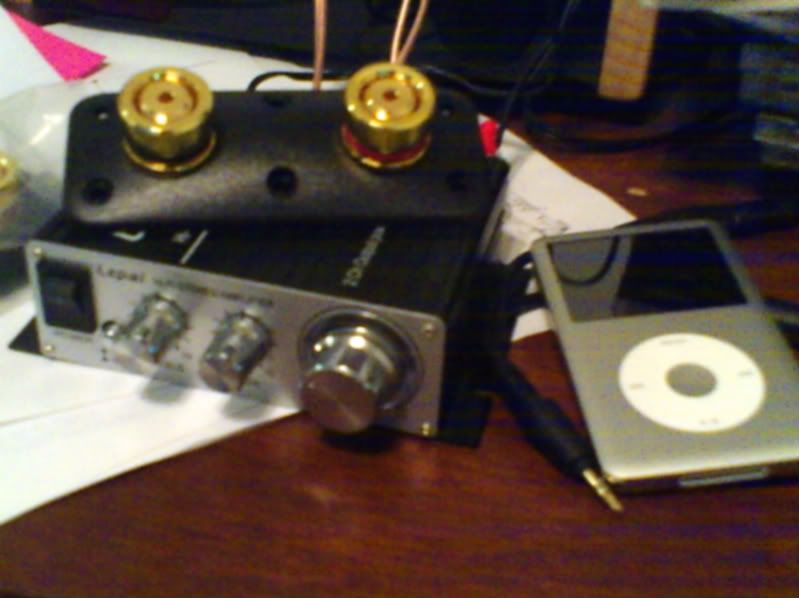 Muhahahahahaha!
These are actually Mad's version, I like the Knurled knobs on these a little better than PE's. The knobs are Quarter-size! A big amp needs big hook-ups, right! :D
Instead of speaker cables, I should start thinking about using jumper cables.
TomZ