Paul Carmody's
Speedster
design has been an intriguing speaker to me for some time now and I stumbled across two great deals on the two drivers that are in them, so I finally get to start the build!
At Christmas time I had received a bunch of items from Rockler and took it all back to get different items which included two nice species of wood. One of the species will be for a pair of Overnight Sensation eventually and the other is for this build. These speakers will be a black cabinet with a hardwood baffle. I feel this will be quite striking when completed.
The Speedster's will end up in the living room of our home and may or may not be paired with a sub. Supposedly these do a fantastic job all alone and I am eager to hear them in all their glory.
I titled this build thread the Speedy Speedster because so far I have spent a total of an hour actually working on them and the cabinet is already done and built (for the most part). This is definitely a record for me.
The cabinet is very small and the actual design calls for a 1/2" stock cabinet. I am making the baffle and large sides 3/4" stock to increase rigidity a touch and have considered putting in a shelf brace. Can't help myself!!!!! Might leave well enough alone.
PICS!
One cabinet glue all dried, still need to put in the pieces for bolting on the baffle (and maybe the brace!) -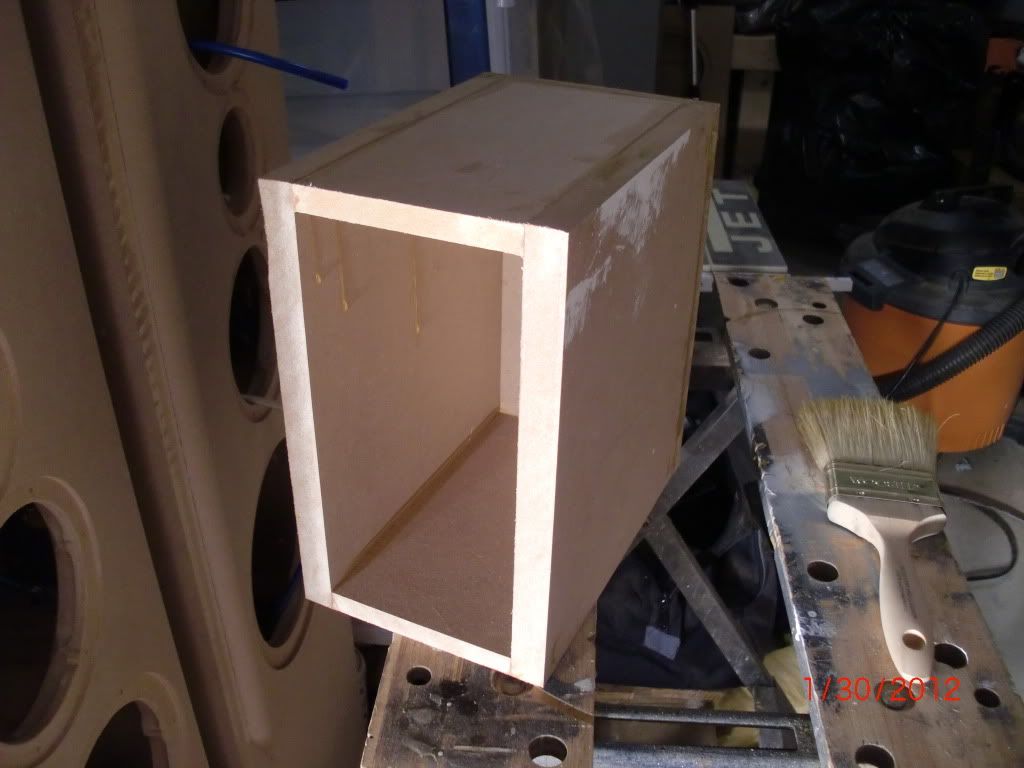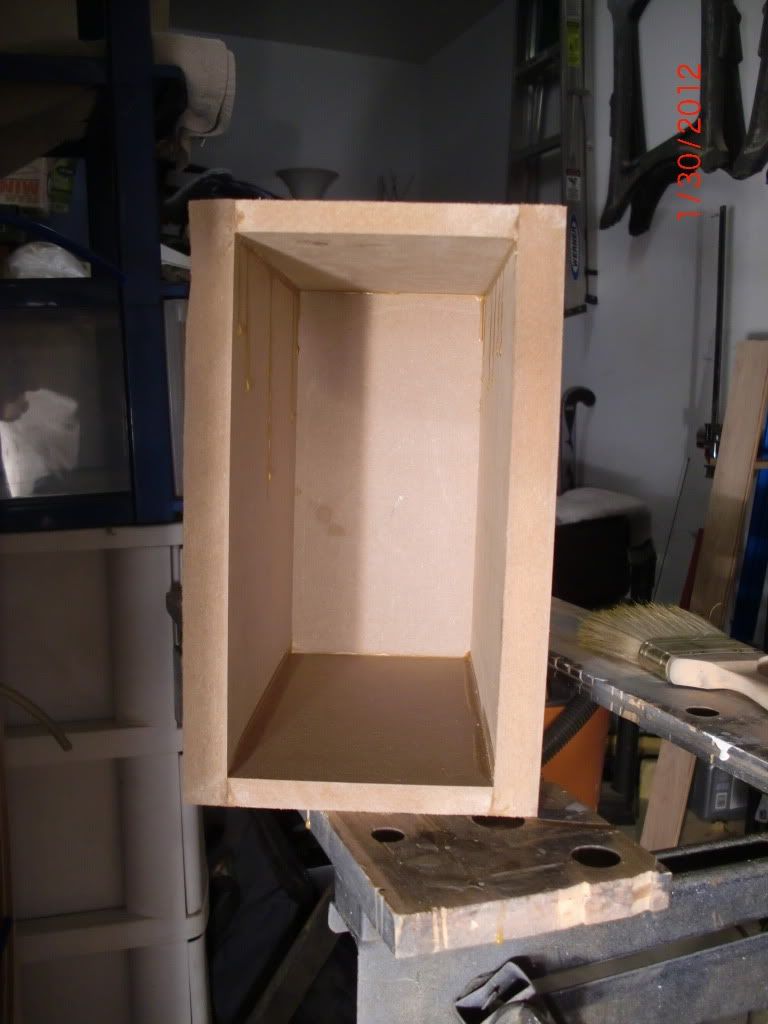 Other cabinet being glued up. That's right. Five panels glued up at once. If I didn't decide to bolt on the baffle it would have been the entire cabinet! (Khan's watching closely in the background)-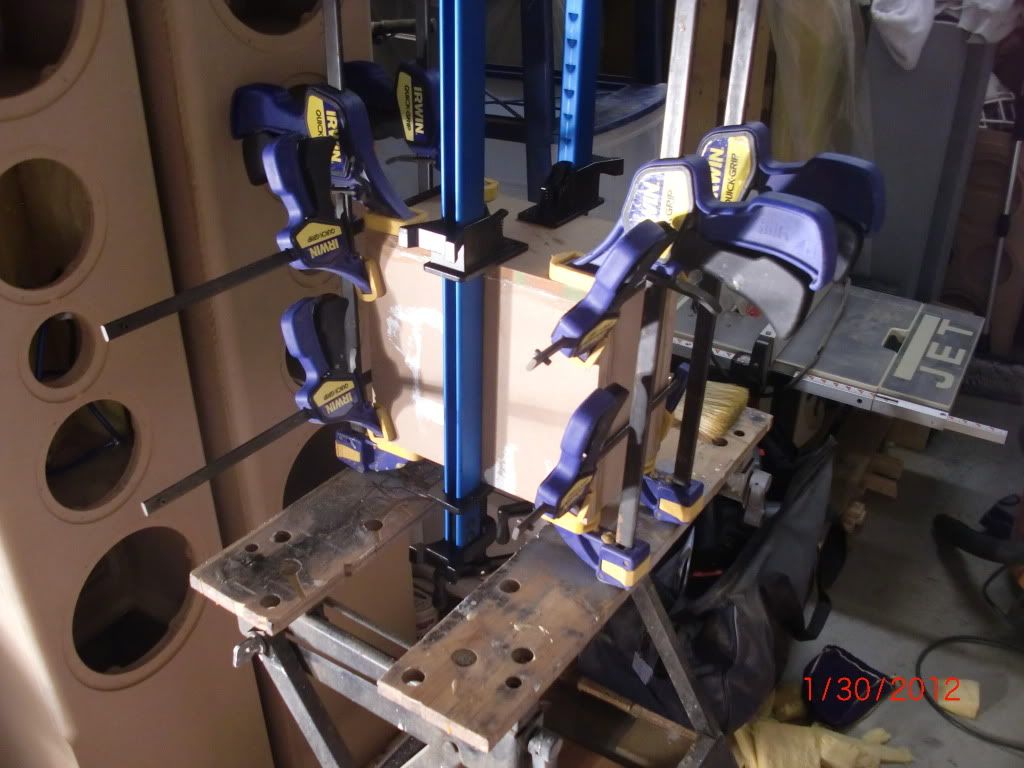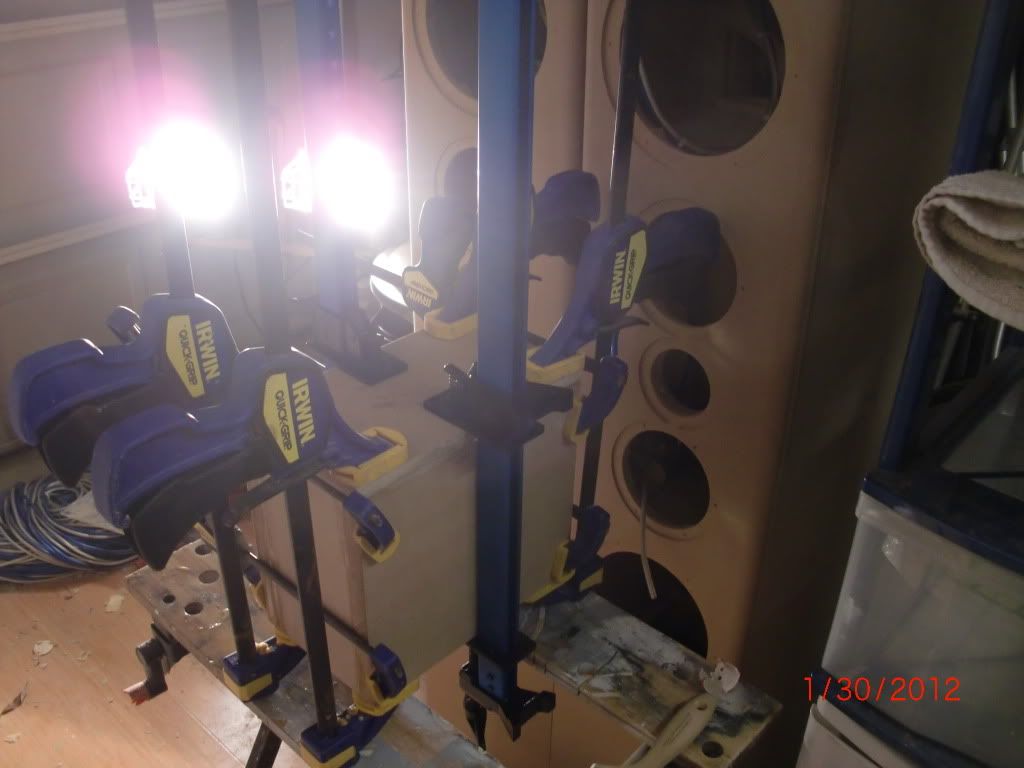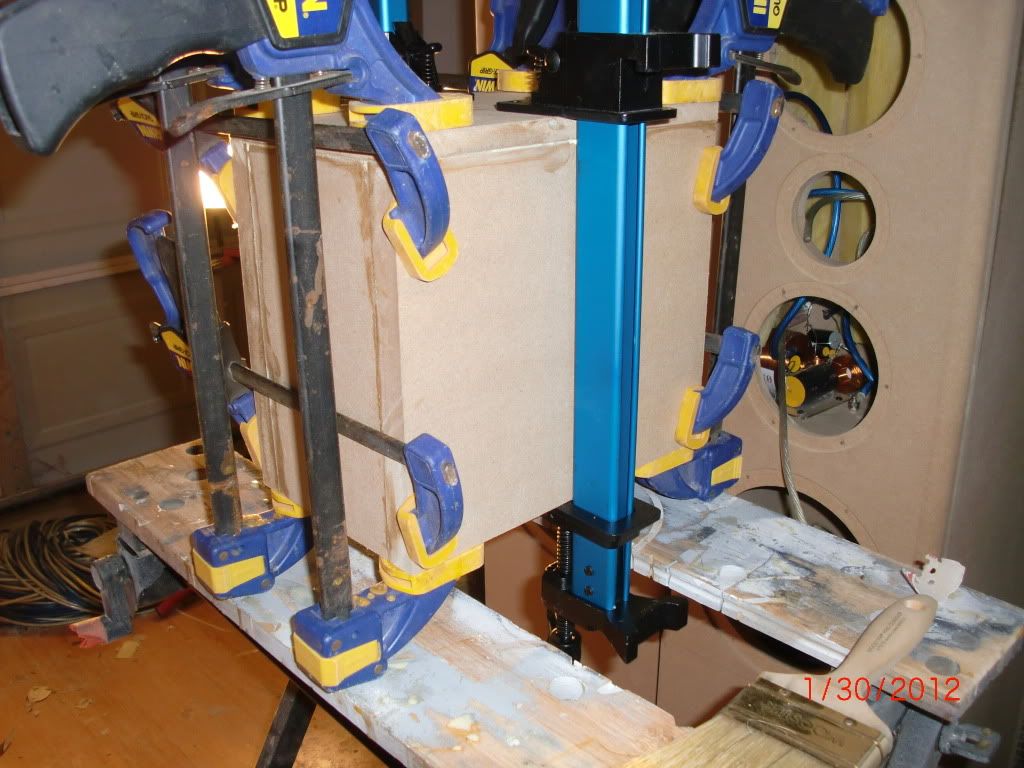 Can you guess that species of wood? It's actually a bit more reddish-orange than the picture shows.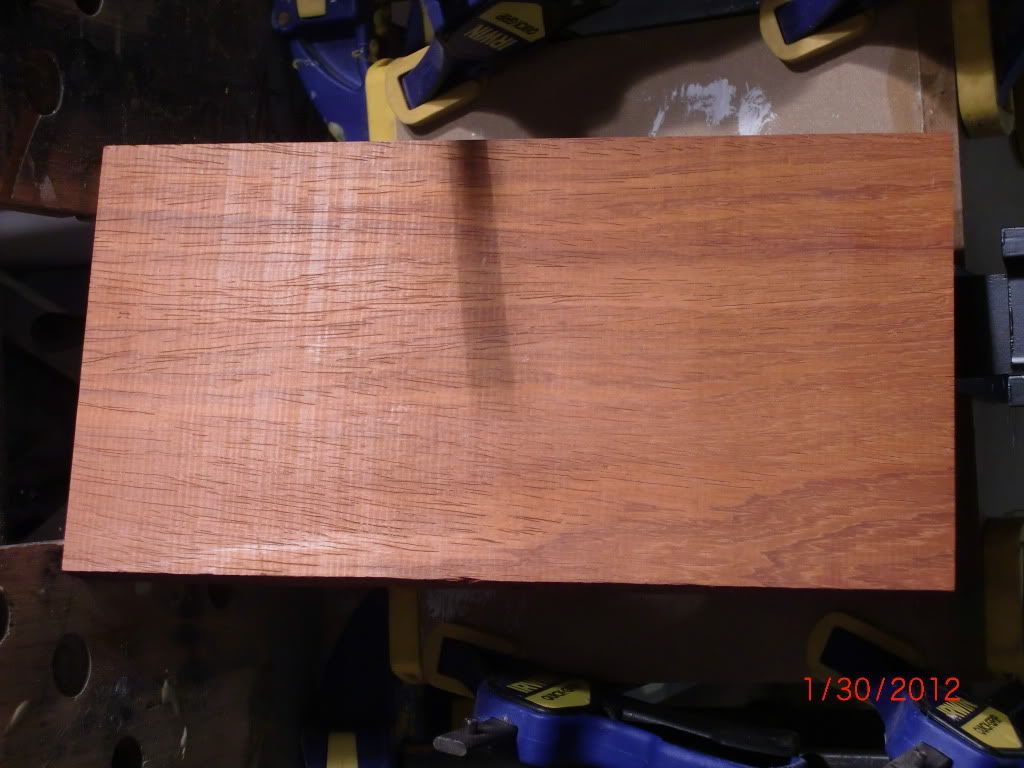 **But Joey, don't you have 32 other builds going on right now?
Yes, I know, I can't help myself. But, in buying a home soon, and the Khan's Dayton RS Center and MarkK's going in the man room and the wife wanting something much smaller in the living room, these I felt would be fantastic for the job. Plus, I thought I could build these quick enough that all my speakers would be in the finish stage anyway.