Well, the 5.0 has been rocking for a while now and REALLY sounding good. I was slowly collecting the drivers for my substage and have had them all for a couple months now. After buying my house in March, I haven't really had the time or money to do anything with the substage......until now. :D
I received a bunch of Home Depot gift cards for my birthday, Memorial Day weekend, so went to HD and picked up a "handful" of the sheet goods I need for this monster build.
DRIVERS:
Two Elemental Designs 19Ov.2's in sealed 2.25 cu ft enclosures -
and
Four Elemental Designs 13Av.2's in sealed 2.25 cu ft enclosures -
So this will be a two-way substage. The 13A's will handle the low, low end, say from 0-35 Hz and the 19O's will handle from 40 - 70 Hz. Or somewhere in that ballpark. The enclosures are designed to naturally have them play well in these areas.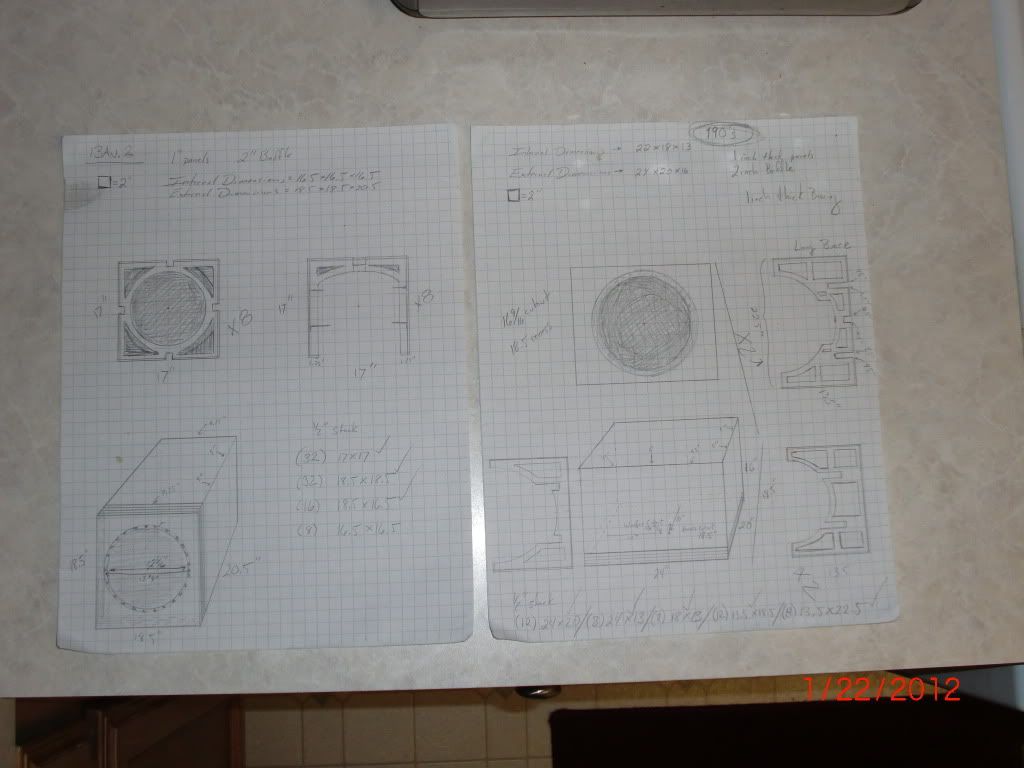 I drew up the enclosures and cutsheets a while back. These will be built just like my 5.0, laminated 1/2" MDF with hopefully enough bracing to minimize cabinet resonance. Looking like I'll need 10 sheets of 1/2" -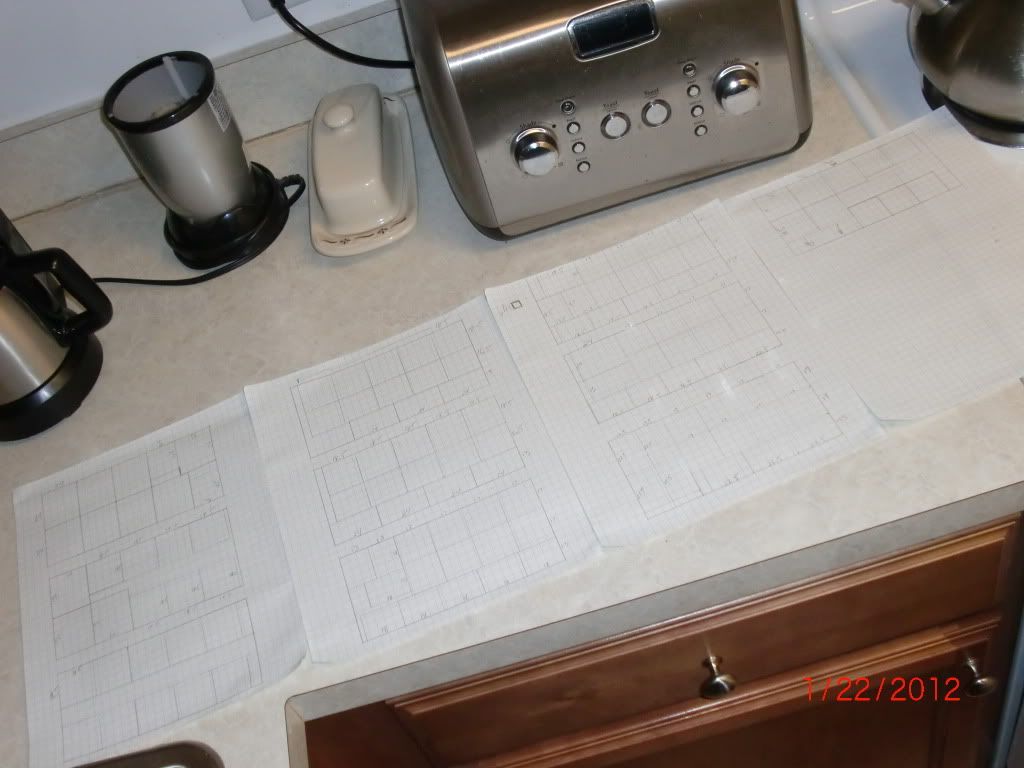 As I said, picked up 5 sheets of 1/2" over last weekend and made all the rough cuts on 5 layouts. Here is 5 sheets of 1/2" mdf :p -
Should be pretty wild in the man room when all is said and done. :D