Hello all. I am not sure if nobody else here has noticed this or all the posts disappear but the very popular and very GOOD B652 bookshelves have turned into garbage. They
were
so good that I bought eight pair to leave in storage when they went on sale in (Dec2012 and Feb2012).
Only after being bombarded by recent
reddit posts
and reviews on the
disappointing quality
as of late did I bother opening up two pair (one from the December shipment and one from the February) for testing. My word, these sound
off
. I got my oldest pair out of my closet (14months old) and did a full A-B comparison in front of a TASCAM DR-40 Stereo recorder because the difference in what I was hearing was astonishing.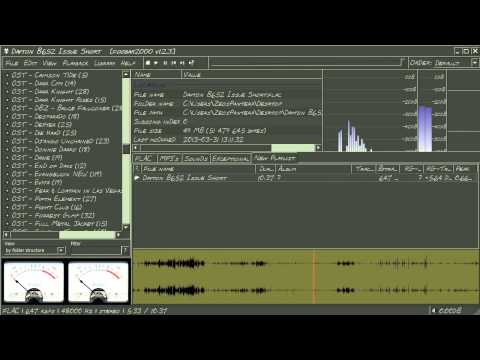 Even through Youtube's 192AAC compression and even on crappy laptop speakers you can CLEARLY hear what I am hearing. Here is the FLAC download
https://docs.google.com/file/d/0Bx63...it?usp=sharing
for all purists that think Youtube is mucking this up.
After this demo I yanked the old and new sets completely apart and found every single piece had changed. The box dimensions, the 6½ driver, the capacitor on the tweeter, the tweeter, the grill, the wire terminals and wire layout and even the amount of polyfill had been cut in half. I know this isn't the first time they have changed the build, My very first set 2+years and my next set 18 months showed some changes as well but these changes didn't affect the actual sound quality. I even went as far as to change the Capacitor to one matching the specs of the old daytons and the tweeter was improved but the whole sound not fixed. So add bad caps to the mix.
My only thoughts are PE-Dayton has completely changed their Manufacturing Partner in China to better keep up with the demand for these speakers so they wouldn't go out of stock every few months. Unfortunately this means I can no longer recommend them to people and I frankly feel bad about recommending them since the recent update where I was telling everyone how great they sounded and they were receiving the WORST sounding speakers I have ever had the unpleasant experience of listening to.
Long and the short is if you have a pair with speaker wire and feet, you have a crappy pair. If the tweeter has a flat spot in the center dome, you have a crappy pair. If the woofer's external rubber surround is segmented instead of solid, you have a crappy pair. If the hanger bracket on the back is oval and horizontal instead of vertical, you have a crappy pair.
I would love for anyone working at Dayton to contact me
with ... anything, condolences, an excuse or maybe a fix/replacement for the drivers as I have been one of the utmost advocates for their gear and really don't want to see something like this tarnish the name of Dayton for GOOD and cheap audio.
Here is my Reddit Post asking people to stop buying these Daytons which breaks my heart after all my tireless solicitation,
http://redd.it/1bckzx
You can see it has not come as a surprised to anyone who recently purchased a pair that they aren't the glorious beacons of hope I had promised.
P.S. Sadly, this is NOT an April Fools Joke.